Bachelor in
Bachelor in Design
University of Technology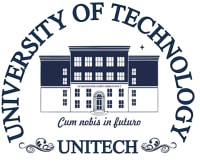 Scholarships
Explore scholarship opportunities to help fund your studies
Introduction
photo courtesy of the University of Technology
Overview
Specialization is aimed to train highly qualified professionals with competencies to perform artistic, creative, project activity meeting utility and aesthetic human needs in applied fields of activity, determined by training profile.
Profile
Environmental design
Graphic design
Fashion design
Future professions
Designer (interior, urban environment, industrial products, communications);
Graphic artist;
Illustrator;
Decorator;
Planner designer;
Visualizer.
Period of study
4 years (full-time)
Entrance examination
Russian Language, Literature.
Art test
Drawing, Composition
Basic department
Sociological researches. In partnership with the leading state museums, workshops, studios, environment bureau, art clubs, and agencies.
Degree-granting department
Design