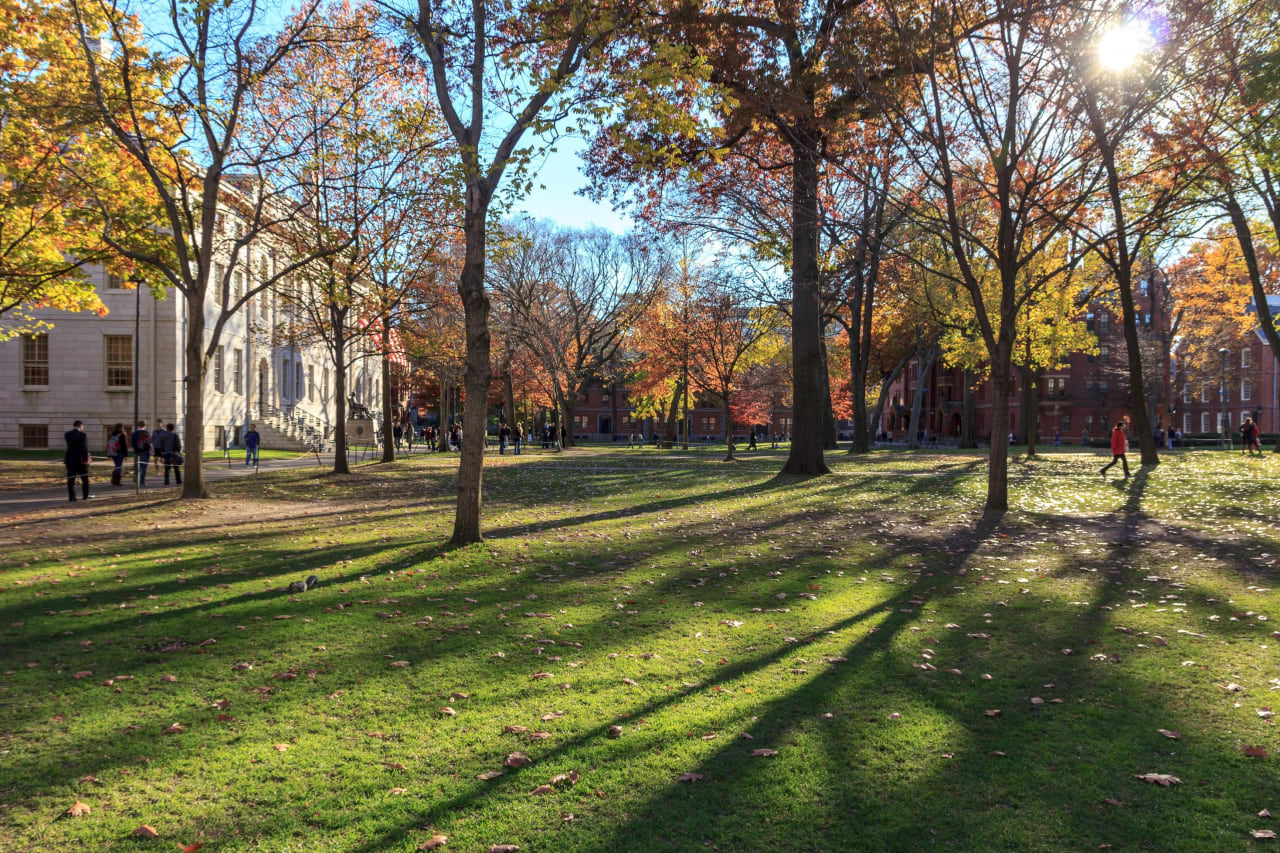 BSc in
B.S. in Sport Management and Promotion
University of Saint Joseph
Key Information
---
Campus location
West Hartford, USA
Tuition fees
USD 21,025 / per semester *
Application deadline
Request info
Earliest start date
28 Aug 2023
* full-time
Introduction
Get behind the scenes of the sports industry with your degree
For students who love the world of sports and want a fast-paced career, the Sport Management and Promotion major at USJ can open the door to job opportunities in this competitive industry. If you dream of spending your days in a stadium on game day, or seek the challenge of managing the marketing for a baseball team, a degree in sport management can set you on the path to becoming a changemaker in the world of sports.
Our B.S. in Sport Management and Promotion is an innovative program that combines foundational business concepts with real-world internship experience to prepare you for a thrilling career in this non-stop, challenging and incredibly rewarding industry.
The true strength of this major comes from our internship program. In the sports industry, your experience matters just as much as your degree. At USJ, you will have the opportunity to take part in internships on campus, as well as off-campus with local sports teams and media and marketing companies.
Curriculum
Advantages
USJ students in the Sport Management and Promotion major turn their passion for sports into careers in the field. Through a comprehensive curriculum and two required internships on campus and with local teams and companies, students learn professional and interpersonal skills on how to succeed as business professionals in the global sports industry.
Business Management Curriculum (30 credits)
ACCT 201 - Principles of Accounting I 3 Credits
MGMT 101 - Business in a Changing World 3 Credits
MGMT 230 - Human Behavior in Organizations 3 Credits
MGMT 245 - Computer Applications in Business 3 Credits, or
MGMT 255 - Multimedia Communications in the Information Age 3 Credits
MGMT 250 - International Business 3 Credits
MGMT 305 - Financial Management 3 Credits
MGMT 390 - Marketing Management 3 Credits
MGMT 420 - Business Law I 3 Credits
MGMT 450 - Business Strategy 3 Credits
MGMT 485 - Internship 3-6 Credits, or
MGMT 499 - Coordinating Seminar 3 Credits
Sports Management Curriculum (24 credits)
MGMT 105 - Introduction to Sports Operations 3 Credits
MGMT 206 - History of Sport in the U.S. in the 20th & 21st Centuries 3 Credits
MGMT 285 - Internship 3 Credits
MGMT 318 - Event Management 3 Credits
MGMT 319 - Venue Management 3 Credits
MGMT 394 - Sports Marketing 3 Credits
MGMT 418 - Ethics in Sport 3 Credits
MGMT 460 - Contemporary Issues in Sport and Promotion 3 Credits
Required Supporting Courses (12 Credits)
ECON 101 - Principles of Macroeconomics 3 Credits
ECON 102 - Principles of Microeconomics 3 Credits
ENGL 205 - Business and Professional Communication 3 Credits
MATH 110 - Elementary Statistics 3 Credits
Sports Management & Promotion Elective Courses
MGMT 228 - Sports in Society 3 Credits
MGMT 328 - Sports in Film 3 Credits
MGMT 480 - Study Abroad 3 Credits
Program Outcome
The student will:
Understand sport management principles at a level that provides preparation for an advanced business degree;
Put into practice those principles and skills acquired; these skills are often demonstrated in the internship(s) as well as in class;
Understand the various responsibilities of modern managers: financial management, human resources, marketing, event planning, venue management and more;
Understand the use and application of information technologies;
Understand the ethical and legal aspects of business and the role of management in these important areas;
Understand and be able to apply research methodologies used in sport management and promotion;
Through careful selection of electives and interest-focused internships, students who wish to earn a Contemporary Athletic Coaching Practices Undergraduate Certificate may have the opportunity to do so.
Career Opportunities
Sport management and promotion majors have traditionally found employment in the areas of sports marketing, event management, venue management, sales and promotion, broadcasting, sports information, equipment management, sports operations, and coaching at all levels including little league to professional sports.
Graduates of this program will enjoy careers in industry (including professional and amateur sports), government, and the not-for-profit sector.