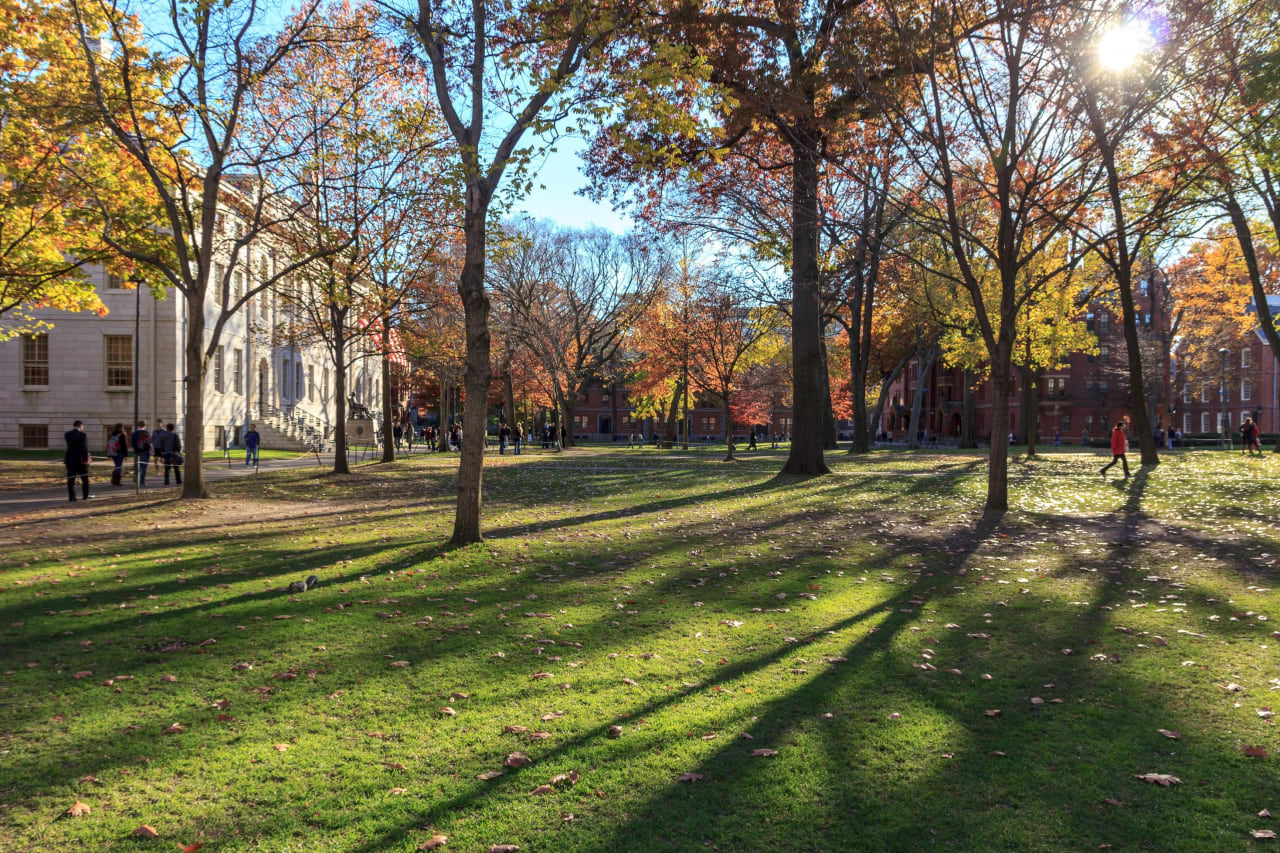 Bachelor in
Bachelor in Philosophy
University of Redlands

Key Information
---
Application deadline
Request info
Earliest start date
Request info
* Fall, Spring, and May terms
Scholarships
Explore scholarship opportunities to help fund your studies
Introduction
Philosophy tackles fundamental questions about human life - questions about the meaning of life, the nature of reality, the possibility of knowledge, and the best way to live. These are questions that cannot be answered solely with empirical studies; they require deep reflection, reasoning, and conversation.
Philosophy classes engage with big philosophical ideas that have profoundly affected human life and culture. At Redlands, students consider these both in the Western tradition and through nonwestern lenses (especially in classes on Chinese philosophy). They consider ideas such as human rights, the social contract, skepticism, the relation between mind and body, the significance of family and human relations (a central concern of Confucianism), the natural way of life (Daoism), the path to enlightenment (Buddhism), and many more. At the same time we grapple with contemporary issues that matter to ethics and public policy: Do we have free will? How should we punish criminals? Do animals have rights? What are the moral constraints on medical practice and the implications of medical technologies?
Philosophy students explore fundamental questions in logic, metaphysics, epistemology, and ethics. Survey courses introduce students to a broad range of philosophical problems and techniques. Topical courses, such as philosophy of mind, ethics, and social philosophy, allow for greater depth in the investigation of current topics and techniques.
The rigor and precision of philosophical thinking can serve as a model for work in other disciplines and can be invaluable in helping students clarify central issues of values and actions.
Degree Programs
The Philosophy major is organized around several key subjects. Philosophical Conversations introduces the historical development of philosophical ideas within different traditions. Value and Action cover philosophical theories of value and how values influence action. Nature and Knowledge examine different philosophical perspectives on the nature of reality and knowledge. Logic introduces formal systems of reasoning.
The Major
The philosophy major consists of eleven courses in philosophy, or ten courses in philosophy, and one (only) of the following courses: POLI 212 or POLI 214. Majors must complete the following requirements:
Two courses in Philosophical Conversations: either PHIL 200 Greek Philosophy or PHIL 205 17th & 18th Century, and one of the following: PHIL 301 Chinese Buddhism, PHIL 302 Daoism, or PHIL 303 Confucianism.
Two courses in Value and Action numbered between 210-229 or 310-329.
Two courses in Nature and Knowledge numbered between 230-249 or 330-339.
One course in Logic: PHIL 350 Symbolic Logic
One capstone course: PHIL 460 Advanced Seminar during senior year.
Electives: Three courses- An appropriate PHIL 260, PHIL 360, or PHIL 460 topics course can count towards satisfying the Philosophical Conversation, Value, and Action, or Nature and Knowledge requirements with Chair approval. A minimum of 19 credits must be completed at the 300-level or above.
The Capstone Experience: This requirement is fulfilled by completing a major writing assignment in the Advanced Seminar (PHIL 460) during a student's senior year. All seniors should enroll in PHIL 460 during the fall semester.
The Minor
The minor in Philosophy consists of six courses, including the following:
Two courses in Philosophical Conversations; either PHIL 200 Greek Philosophy or PHIL 205 17 & 18th Century Philosophy; and either PHIL 102 Introduction to Chinese Philosophy, PHIL 301 Chinese Buddhism, PHIL 302 Daoism or PHIL 303 Confucianism.
One Value and Action course numbered between 210-229 or 310-329.
One Nature and Knowledge course numbered between 230-349 or 330-339.
Two electives: an appropriate PHIL 260, PHIL 360, or PHIL 460 course can count towards satisfying the Philosophical Conversation, Value, and Action, or Nature and Knowledge requirements with Chair approval.
Minor Capstone: A capstone experience that either: (a) integrates a philosophical component into the student's major capstone project (with the agreement of both the Philosophy department and the major department), (b) consists of an appropriate advanced (300- or 400-level) course which includes a major writing project (course and project to be approved by the department as fulfilling the capstone). Students electing to minor in Philosophy should consult an advisor in the department and are encouraged to explore ways to integrate the minor with their major.
Departmental Honors
Students with a GPA of 3.5 or above in philosophy are eligible to apply to seek honors during the fall semester of their senior year. The application includes a proposal for a thesis project. If the application is approved, a thesis committee will be formed and a writing schedule devised. The committee may revoke thesis approval at any time if adequate progress towards completion is not made. Students should consult with their advisors concerning application requirements and deadlines.
Study Abroad
Philosophy majors and minors are strongly encouraged to include study abroad in their academic planning. The opportunity to develop a deeper understanding of another culture is of immense value to any liberally educated person, and of particular value to philosophy students. A number of programs are available that would be especially beneficial to someone studying philosophy, including programs in English and other languages. Students should plan off-campus study early in consultation with both their department advisor and the Study Abroad Office.
General Education Requirements
General Education is a broad description of the curriculum that embodies our commitment to a liberal arts education at the University of Redlands. Our general education conveys the range of fields of study, ways of thinking, and practices of scholarship and creativity that enable students to graduate as critical thinkers capable of innovatively and collaboratively adapting to challenges that come their way in the future.
Our general education is comprised of a Liberal Arts Inquiry (LAI) or Liberal Arts Foundation (LAF) curriculum.
Entering first-year students and transfer students arriving with fewer than 32 credits in Fall 2018 will follow the LAI curriculum.
All transfer and returning students with 32 credits or more (i.e., sophomores, juniors, and seniors) in Fall 2018 will follow the LAF curriculum.
English Language Requirements
Certify your English proficiency with the Duolingo English Test! The DET is a convenient, fast, and affordable online English test accepted by over 4,000 universities (like this one) around the world.