BSc in
BEng Chemical Engineering
University of Hull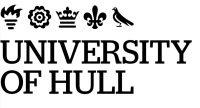 Introduction
Chemical engineering applies science to the design, construction and operation of processes used to change raw materials into useful everyday products. Food and drink. Pharmaceuticals. Fertilisers. Energy. Fuels. A chemical engineering degree will give you excellent job prospects and equip you with skills that are easily transferable across industry sectors.
Hull is the ideal location to study chemical engineering. We're in a region with a high concentration of process industry companies - BP, Total, Phillips 66, Smith & Nephew, Reckitt and many more are right on our doorstep.
Our courses have a strong chemistry content, allowing you to pursue a subject you enjoyed at college.
Right from your first year, you'll get the chance to do process safety training. This is highly valued by employers and helps you to stand out in the jobs market. The training is delivered by a professional company and includes visits to one of the UK's best training facilities.There, you can experience life as a chemical engineer, using real equipment and operating procedures to identify the type of hazards you could come across in your career. Back on campus, you can oversee a real-time 3D simulation of a chemical process plant in our virtual control room.
Our third-year design project - in which you work in a team designing a chemical plant - is sponsored by some of the biggest names in the industry. Croda, Cristal, INEOS, Vivergo and BP Acetyls have all supported this capstone project and provided prizes for the best project.
We pride ourselves on the friendly, supportive atmosphere we create for our students. Our open-door policy makes it easier for you to speak to your lecturers and get help with your studies. Throughout your studies, you'll have a personal supervisor. They're your main point of contact, there to help you throughout your studies.
We encourage all our students to get work experience while they are at university. With so many potential employers on our doorstep, you are in the ideal place to secure industry experience. We can't guarantee you a place at a company but our careers team will work hard to help you find the right opening.
Our degrees are accredited by the Institution of Chemical Engineers (IChemE) and meet the academic criteria for registration as a Chartered Engineer. The MEng options give you the mandatory four years of study that you need for accreditation as a Chartered Engineer.
All of our students get free membership of the IChemE and the Energy Institute – giving you the chance to visit local employers, listen to expert speakers and network with local employers.
How you'll study
Throughout your degree, you're expected to study for 1,200 hours per year. That's based on 200 hours per 20 credit module. And it includes scheduled hours, time spent on placement and independent study. How this time is divided among each of these varies each year and depends on the course and modules you study.
6 reasons to study Chemical Engineering at Hull
Study in the heart of the process industry
Process safety training from industry experts
Access to the leading CATCH* training facility
Industry-sponsored third-year design project
Accredited by the Institution of Chemical Engineers
8th in the UK for Student Satisfaction in Chemical, Process and Energy Engineering.*
*CATCH (Centre for Assessment of Technical Competency – Humber) offers realistic equipment, the physical environment and operating procedures.
*National Student Survey (NSS) 2021, HEIs only.
Explore the virtual tour
https://virtualtour.hull.ac.uk/take-a-look-around/area-of-interest/choose-your-subject/chemical-engineering
Career Opportunities
Your future prospects
Chemical engineer
Design engineer
Project engineer
Research and development engineer
Operations engineers
Whether you choose to manage projects, develop products or improve processes, a varied career is open to you – and that could be anywhere in the world. Our students go on to work at companies such as Associated British Foods, Croda, Smith and Nephew, Ineos, RB (formerly Reckitt Benckiser), BP and Siemens Gamesa.