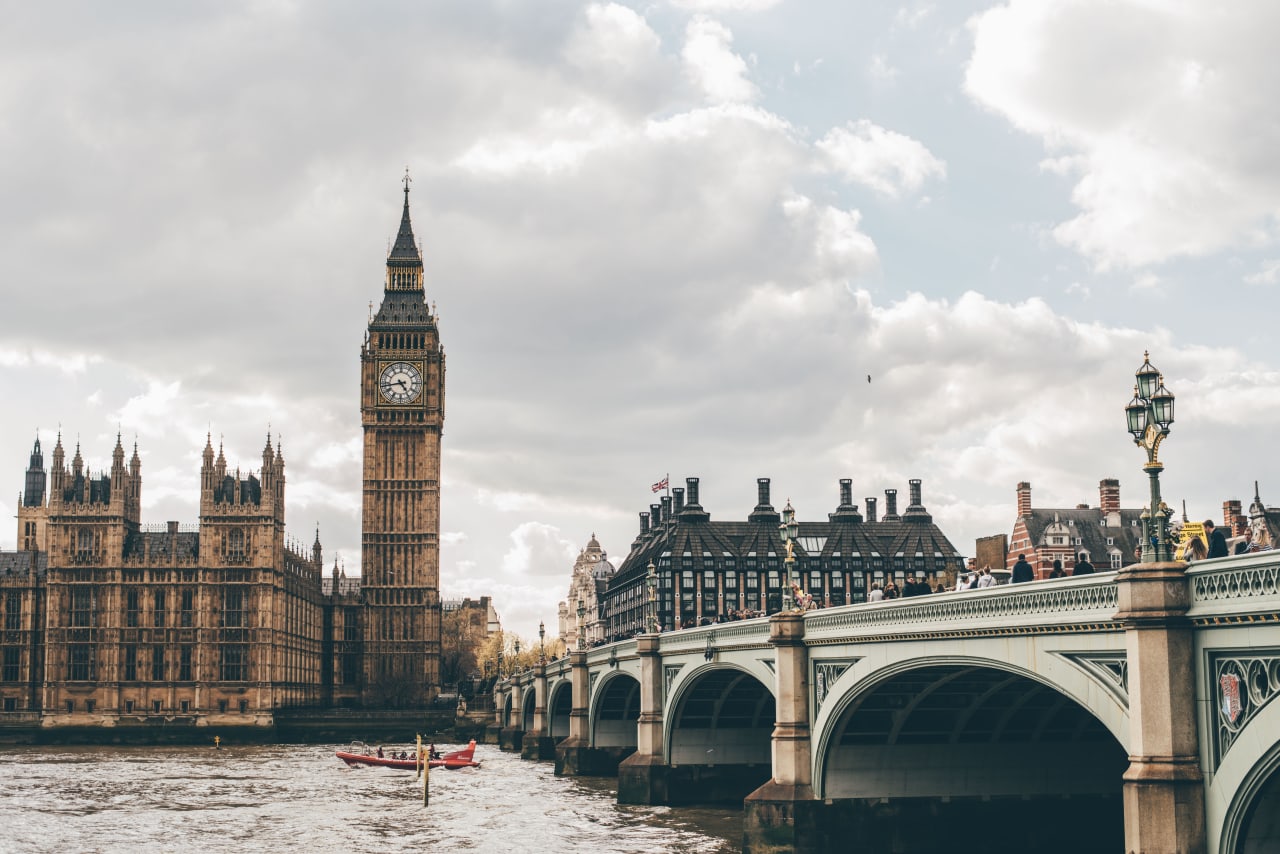 BA in
BA (Hons) in Sport Management
University of Derby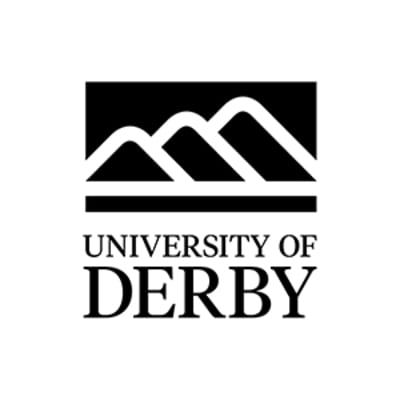 Key Information
---
Campus location
Derby, United Kingdom
Tuition fees
GBP 13,250 / per year *
Application deadline
Request info
Earliest start date
Request info
* UK/EU fee: £9,250 per year | International fee: £13,250 per year
Scholarships
Explore scholarship opportunities to help fund your studies
Introduction
Sport has become one of the world's most lucrative and high-profile business sectors. Choose our pioneering BA (Hons) Sport Management course to launch your career in an industry which never fails to thrill.
Experience working in the industry through placements at Derby County FC, Utoxeter Race Course, Derby Arena, Team Derby and other sport businesses.
Gain hands-on experience in organising large sporting events – from football and cricket to basketball and half marathons.
Develop in-depth knowledge of sport marketing, media, PR, finance, events, operations and international sport.
Build strategic, leadership and enterprise skills for a successful future in sport management.
Join a sport course which is ahead of the game: ours was the first degree of its kind in the country to guarantee every student a sport business work placement during each year of their studies.
Do you dream of working within a professional football club or sports organisation? Would you like to be a key member behind the scenes at international events like Wimbledon or the World Cup? If so, our BA (Hons) Sport Management course is for you.
A sporting career that means business
There is no doubt that sport is big business. Just think of the global appetite for the Olympics or our own Premier League, the multi-million-pound sponsorship deals, the unprecedented sums generated by broadcasting rights, and the way sport can generate economic growth in our communities.
Our BA (Hons) Sport Management is your entrance ticket to this exciting world. You can combine your passion for sport with the business management skills it takes to succeed.
Unique learning experiences
In addition to classroom-based learning, you'll see the business of sport in close-up, developing your management and leadership prowess in a real-world context.
At every level of study, there is the chance for you to work within a professional environment including Derby County FC, Utoxeter Race Course, Derby Arena, Team Derby.
You'll also get involved in delivering sports events nationwide. In the past year alone, our students have assisted in the organisation of Championship and FA Cup football matches, T20 cricket matches, National Basketball League matches and the Derby Half Marathon and 10k races.
Skills to take you far
This is a hugely varied sport degree. We will develop your expertise in areas such as international sport; sports event management; marketing, media and business development; sport policy and planning; sport finance; and professional development.
In just one example, our partnership with Derby County Football Club has seen students get involved with commercial partnerships and sponsorship, corporate hospitality and retail management; take part in crowd management on match days; learn about sophisticated ticketing systems; explore legal and HR issues surrounding staff contracts, and undertake consultancy and research projects on behalf of the club.
Be inspired by the experts
Drawing on our exceptional network of contacts, we offer you the chance to learn from leading industry professionals from around the world – with UK-based guest lectures and masterclasses delivered online from overseas.
Your studies will be engaging and inspirational. An unusual induction week exercise saw our students team up with their counterparts from Derby Business School to take part in a Dragons' Den-style exercise. As part of this three-day challenge, they were able to talk to Derby County FC owner Mel Morris about everything from player recruitment strategy to club finance and commercial issues.
What you will study
You'll study modules such as:
Stage one
Introduction to Sport Management - This module will equip students with the knowledge and skills necessary to become the professional managers of sport organisations in the future
Sport Development Planning - This module introduces students to the process of sports planning and investigates the links that this has with local and national government policies within the UK
Principles of International Sport Business - Students will explore the key facets of international sport business: areas such as globalisation, international market strategies, ethics, entrepreneurship, corporate and social responsibility
Academic and Applied Skills in Sport and Exercise - This module is taught in two parts: Academic skills and research skills
Sport and Management in Practice 1 and 2 - The overall aim of the module is to provide directed real-world learning and reflective opportunities within operations management in sport
Stage two
Advanced Sport Management in Practice 1 and 2 - The aim of the module is to provide directed real-world learning and reflective opportunities within operations management in a real sports organisation.
Applied Sport Business Management - The module is intended to provide students with an integrated approach to long-term business analysis and implementation.
Research Methods - Students will conduct a systematic literature review in a topic area related to their degree, in order to develop a coherent research question.
Sport Business Development and Entrepreneurship - The module will aim to break down barriers to creativity with the use of models, and an examination of entrepreneurial behaviours.
Sport Project Management Operations - Students will build on concepts, theories and processes learnt in the first year that are applied to different events within the sport sector.
Diploma in Professional Practice (optional).
Applied Professional Practice (optional) - The students learning experience will involve full and active participation as an employee of the organisation.
Contemporary Issues in Professional Practice (optional) - This module provides opportunities for students to acquire an understanding of contemporary issues that may impact on industrial and professional practices.
Industrial Placement Year (optional)
This course offers an 'Industrial Placement Year' giving you the opportunity to enhance your practical skills by putting theory into practice, network in your industry and stand-out in the graduate job market. The placement year takes place in your third year, once completed, you would return to University to complete your final year of studies.
Applied Professional Practice.
Contemporary Issues in Professional Practice.
Stage three
Contemporary Issues in Sport Management - This module's aim is to provide students with a critical understanding of contemporary issues, and address current and topical issues, associated with the sports management and sport development sectors, whilst establishing strong links between theory and practice.
Managing Sport Events - This module will provide the tools to enable a critical appraisal of the complex issues surrounding the planning, coordinating and management of events in a global context.
Strategic Management in Sport - The module aligns with the nationally recognised need for undergraduates to have a far deeper understanding and greater knowledge of international issues and general awareness of the global agenda.
Independent Study - The independent studies module provides students with the opportunity to reflect and build upon their subject knowledge and expertise by conducting an in-depth investigation.
How you will learn
You'll learn through traditional lectures, seminars, and tutorial frameworks, combined with on-the-job learning in work placement opportunities, field-based sessions, and assessments through DCFC and other professional sport organisations. You'll benefit from international guest lecturers via online communication, UK-based guest lectures, independent study, group consultancy work for industry and ongoing professional development activities.
Areas of study include:
Marketing, Media and PR: Work within live sports events for sports organisations including Derby County (DCFC), Derby Arena and Utoxeter Race Course with the eyes of the international media and national journalists in attendance, learn how press releases and social media campaigns are created and sent out to the public working side by side with marketing professionals from our partner organisations.
Sport Sponsorship: From selling stadium naming rights to commercial partnerships for billboard branding, you will learn and experience first-hand about the number one form of income generation in sport – sponsorship
Event Management: From working on a match day supporting the DCFC staff to help 30,000 people enjoy the game, to working as part of the event team to deliver the Derby half marathon with Sporting Futures or setting up the stage for the National Basketball League. Event management is a key role in sport and you will be at the heart of it in Derby
Talent Management: Professional athletes careers can be short-lived, and the role of a sport management team and sports agents is an essential one to guide the pathway to success. Learn first hand about the role that a sports agent plays in working on areas such as contracts, negotiation, endorsements and networking.
Ticketing and data management: Learn about how organisations such as DCFC use a unique ticketing system that works out the price of a ticket based on the opposition, time of year, pre-season ticket sales, season ticket sales and the day of the week. The price of the ticket will change as the date of the fixture draws closer and you'll learn about how and why this system is in place.
Research and presentations: Students will get the opportunity to work on real-life consultancy and research projects on behalf of DCFC. More importantly, rather than presenting back to the lecturer you'll get the opportunity to sit in the DCFC board room and present face to face to the club's senior management team.
Entry requirements
September 2020 typical entry requirements
| | |
| --- | --- |
| UCAS points | 120 (up to 16 from AS-levels) |
| Specific requirements at A-level | No specific subject requirements |
| Specific requirements at GCSE | GCSE Maths and English Grade C/Grade 4 (or above) or equivalent qualification |
| IELTS | 6.0 (with 5.5 in each skills area) |
| Interview / Audition | N/A |
| Portfolio | N/A |
Careers
As a BA (Hons) Sport Management graduate, you can progress to a wide range of roles within professional sports clubs – such as marketing executive, facility manager, social media manager, commercial sponsorship manager or sport event manager.
You could also seek a business management career in broader fields including the events industry with concerts and festivals. In addition, there is the potential to progress to postgraduate study or teacher training with a focus on sport or business.