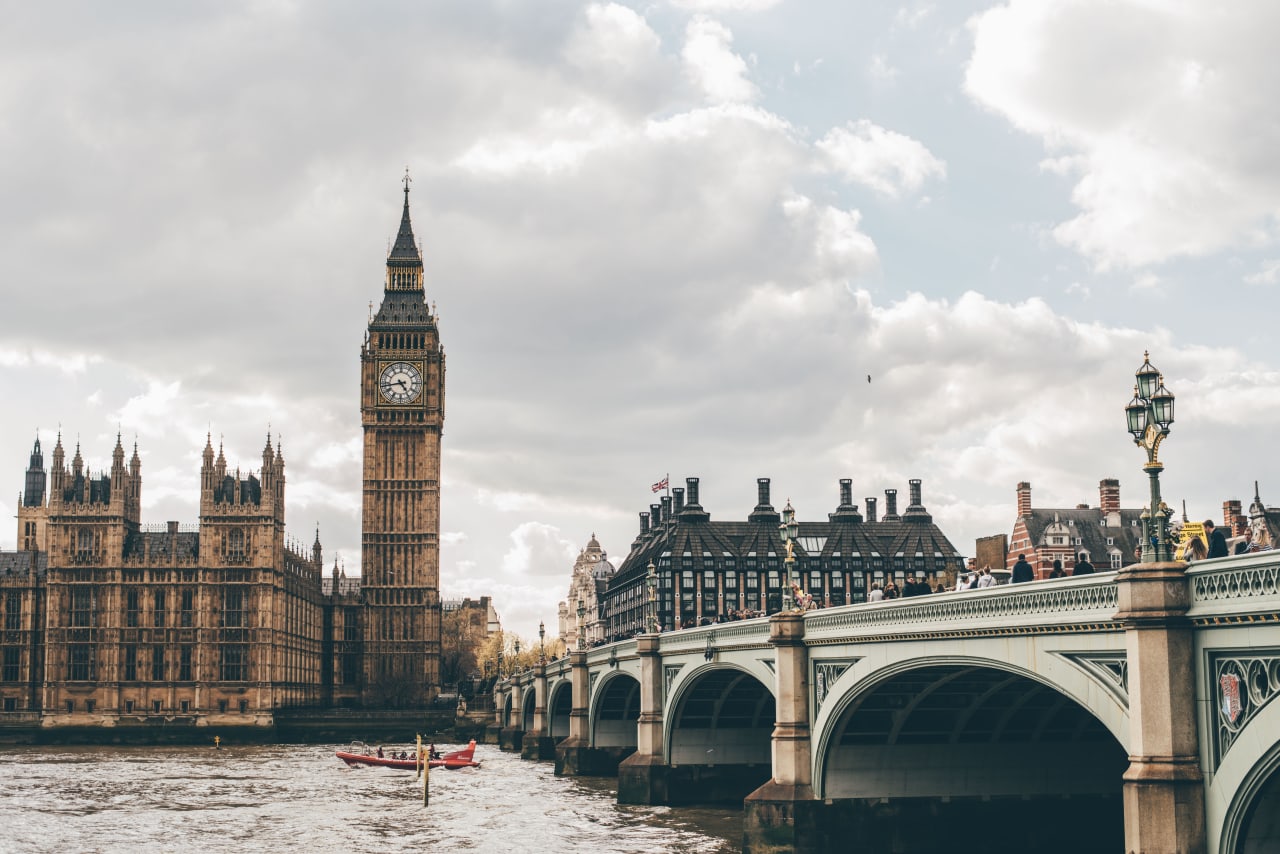 BA in
BA (Hons) in Journalism
University of Derby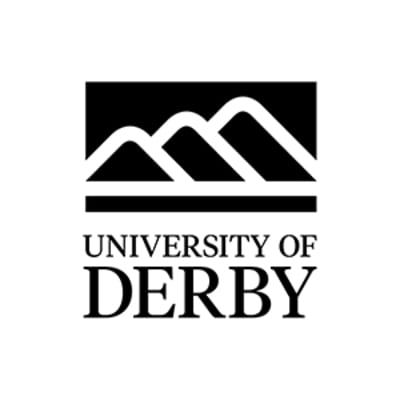 Key Information
---
Campus location
Derby, United Kingdom
Tuition fees
GBP 13,250 / per year *
Application deadline
Request info
Earliest start date
Request info
* UK/EU fee: £9,250 per year | International fee: £13,250 per year
Scholarships
Explore scholarship opportunities to help fund your studies
Introduction
Journalism at Derby has been ranked in the Top 20 in The Guardian University Guide 2019.
We teach the next generation of talented journalists. This degree gives you all the skills you need to go behind the headlines and build a career as a journalist in the age of the internet.
‌Gain substantial practical experience of researching and producing powerful print, audio, video and online stories.
Get to grips with the latest techniques and technologies which are transforming journalism in an era of digital news.
Enjoy work placements with media organisations in the UK or overseas.
Hone your skills in our outstanding facilities which include TV and radio studios as well as a fully equipped newsroom.
Take the chance to specialise in a journalistic genre of your choice – from film to fashion, sport to crime, science to politics.
Prepare for a rewarding career in journalism, online or broadcast media production, PR, advertising, corporate communications, law, public administration or politics.
Spend time studying abroad in America or Europe.
We have a strong focus on employability: 91.7% of graduates from this course had reached graduate level destinations within 6 months of completing this course (HESA 2016).
We've developed this course with your future in mind. New technologies are revolutionising the industry and the ways in which people receive their news. We'll equip you to be a multi-skilled multimedia professional who can rise to the challenge.
New skills for a new era
In an age of digital news, there has never been a more exciting or challenging time to study journalism. This dynamic course enables you to produce compelling content for both traditional and emerging media platforms.
You'll gain the core journalistic research and writing skills as well as studying media law, ethics and public administration. At the same time, you'll develop a multi-platform mindset - producing print, radio and TV reports as well as creating blogs and podcasts, digital photos, audio/video stories and content for websites and external devices.
Hone your expertise in news gathering
Throughout your studies, you'll have significant hands-on experience of news gathering and reporting - developing your news values and working across a designated 'news patch' to the source, research and produce original stories.
You'll visit courts and public meetings, make your own contacts, cover community issues, conduct interviews and produce fair, balanced and accurate reports.
We also encourage all students to take part in international study, either through the Erasmus Scheme which allows you to spend time at a university almost anywhere in Europe or through our American exchange programme, in which students spend a full semester studying at a US university.
Exciting work experience opportunities
As part of your course, you'll gain practical work experience with a media organisation, in the UK or overseas. All our students are expected to have completed at least 15 days of work placement by the time they graduate.
Drawing on our strong partnerships with local and national media, you can choose a range of work-based modules to expand your professional know-how and boost your CV. We also encourage you to work with charities and arts organisations to gain an insight into why media matters so much. In addition, you can work for various print, radio and online news outlets at the University, which is itself a rich source of news, debate and topical comment.
Outstanding facilities
You'll be based at the main campus at Kedleston Road and at our Markeaton Street site where you'll study in our excellent facilities including three radio studios, a fully-equipped television studio, video editing suites, Mac suites and a newsroom featuring the latest software.
We're an Apple accredited centre and you'll work with the industry-standard recording and editing software that is used worldwide. It means you'll be both confident and competent with up-to-the-minute technology - giving you a real advantage when you're looking for a job.
Variety and versatility
Our emphasis is on developing creative, versatile journalists with expertise in a variety of production techniques. You'll also have the chance to concentrate on a journalistic genre that particularly interests you.
Alongside your traditional reporting skills, we want you to develop a passion for ideas and creative communication, to seek out people and find the human stories behind the headlines. You'll also focus on intellectual and critical development, study research techniques and gain an understanding of audience theory.
Study in America
You can choose to study part of your degree at one of our partner universities in America:
Eastern Michigan University
Keene State College in New Hampshire
Longwood University in Virginia
Indiana University - Purdue University Indianapolis.
You can also study Journalism through the Joint Honours scheme where you can combine it with another subject.
What you will study
You will study modules such as:
Stage one
Introduction to Journalism‌
Reporting Reality‌
Photojournalism
Professional Development in Journalism
Introduction to Audio and Video Journalism
Multimedia Practice
Stage two
Law, Regulation and Ethics for Journalists
Video Journalism
Work-based Learning in Journalism
Specialist Online Journalism
Audio Journalism
MoJo: Mobile Journalism
Media Research Project
Public Relations and Media Management
It Says Here: Popular Music and the Written Word
Stage three
Multimedia Portfolio
Online Production Project
Independent Study in Journalism
Print Production
Documentary and Factual - Poetics and Praxis
Television Journalism
Entrepreneurial Journalism
Keeping the Peace: Conflict, Power and Diplomacy
Public Relations and Social Media
Radio Journalism
Teaching and learning
We believe that you learn best by doing, so as often as possible you will be creating content for print, online, audio and video platforms. You'll have opportunities to work on real-world projects and complete location stories as a matter of course. You'll gather news, interview people and write reports and features with accuracy.
You'll be taught by a team which has vast experience in journalism and you'll gain fascinating insights into the profession thanks to our programme of guest lectures by journalists, broadcasters, historians and political commentators.
Practical experience
We have great contacts with local and national radio, newspapers and TV, which open the doors to a variety of work experience opportunities for you. In addition, you'll have the chance to hone your skills by contributing to our student-run media, helping with the radio or TV stations or writing for the Phantom newspaper. We'll also encourage you to produce content for the online news and sports websites run by the Students' Union.
The course works closely with a number of media organisations to allow students to have their work published. You will also go on visits to professional media companies and get the chance to hear many media professionals at guest lectures.
Assessment
You'll be assessed in several ways, including academic essays, audio and video reporting, case studies, editing skills, examinations, extended reports, journalistic writing, presentations, process analyses, production design and content production, production skills in image manipulation, reflective diaries, report writing and self-evaluation.
Supporting you all the way
We offer a high level of support to students, including a unique personal tutor system to help steer your academic and professional development.
Entry requirements
September 2020 typical entry requirements
| | |
| --- | --- |
| UCAS points | 112 (up to 16 from AS-levels) |
| Specific requirements at A-level | No specific subject requirements |
| Specific requirements at GCSE | GCSE Maths and English Grade C/Grade 4 (or above) or equivalent qualification |
| IELTS | 7.0 (with 6.5 in each skills area) |
| Interview / Audition | Yes - see interview details |
| Portfolio | N/A |
Careers
Equipped for an exciting career
This course develops the broad range of knowledge and skills you need to become a multimedia professional, adept in the production of content for print, online and broadcast outlets. Our graduates have gone on to work for magazines and local newspapers; BBC, commercial and community radio; and BBC and commercial TV. Others have set up their own digital businesses or worked for online agencies.
You'll be prepared not only for a career in journalism, online or broadcast media production but also for roles in PR, advertising, corporate communications, law and public administration or politics. The research and communication skills of a journalist are highly transferable to a huge variety of graduate-level jobs.
Ensuring you're 'work-ready'
Our Careers and Employment Service will provide you with support from day one of your course to ensure you leave Derby as a 'work-ready' graduate - industry aware, motivated and enterprising. Throughout your studies, you'll also benefit from our Personal Development Planning (PDP) scheme which enables you to reflect on your learning and develop your career ambitions. The support continues once you've completed your course too: you are entitled to further help and guidance from the Careers and Employment Service for up to three years after leaving the University.