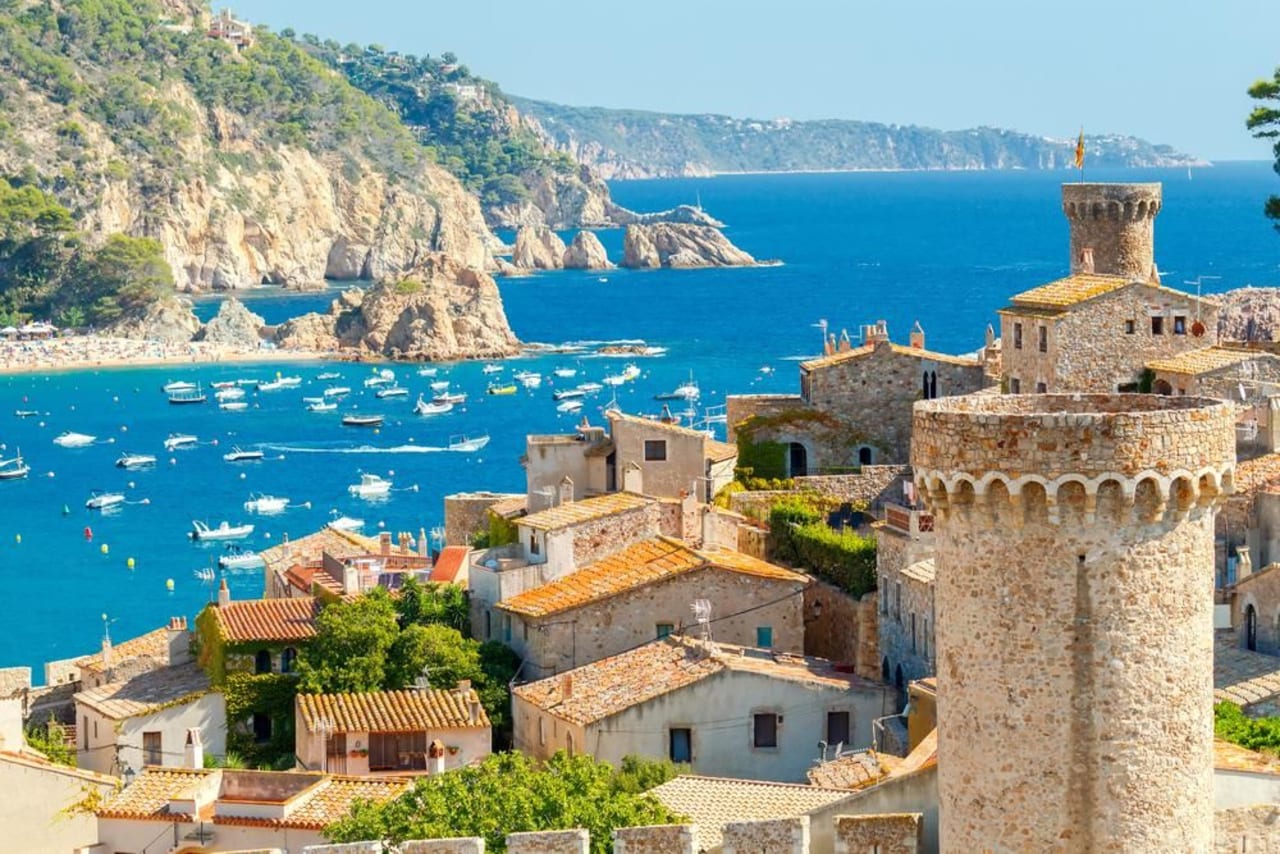 Bachelor in
Degree in Visual Arts
Universidad Loyola

Key Information
---
Tuition fees
EUR 7,780 / per year
Application deadline
Request info
Earliest start date
Request info
Introduction
A degree that combines art, design and culture
(*) Degree in verification process
With the Degree in Visual Arts from Universidad Loyola you will become a complete and versatile artist, with a solid theoretical and technical training, and with the ability to manage or produce your own artistic projects in fields as diverse as Fine Arts, new languages artistic, those linked to the design of spaces, such as museography, installation creations, ephemeral art or gestural creations.
Become the visual artist of the s. XXI
The Degree in Visual Arts at Universidad Loyola offers innovative and unique training in Andalusia that combines the characteristics of some of the traditional degrees offered in our country, such as Fine Arts, Graphic Design, Visual Creation or Multimedia. Students of this degree will be able to explore, experiment and innovate in artistic methodologies and techniques, as well as experiment with other ways of looking at reality and reflecting on the social function of art and its transforming role in society.
The training itinerary includes subjects aimed at acquiring the necessary fundamental knowledge in social sciences and arts, including cross-curricular subjects such as Written Communication, Rhetoric, Introduction to Sociology or Humanism and Basic Ethics.
In addition, you will take complete technical training in artistic expression (Drawing, Painting, Sculpture, Language and Tools Laboratory), creative processes (Graphic Design, Audiovisual Narrative, Analysis, Method and Development of Artistic Creation), new expressive media (photography and digital image, 2D animation, audiovisual post-production, 3D digital techniques), ephemeral spaces (Museography and Installations, Public Art and Urban Installations, Experimental Scenography) and contexts (Hybrid Projects and Ideas Curation).
Likewise, you will have a wide range of subjects aimed at greater specialization in areas that are of interest to you such as Marketing and Communication in the Arts, Visual Arts Didactics, Art Criticism, Actual Media Art, Transversal Drawing, Color Laboratory and lights, Animation Project, Comic or Spatial processes and solutions, among others.
Why study at Loyola?
Connected with the cultural industry
Universidad Loyola actively participates in artistic and cultural initiatives such as the Emerging Artists contemporary art competition, the Flamenco Biennial, the DH Rueda Festival, the Seville European Film Festival or the Seville Film Music Festival, and has collaboration agreements with ICAS, ROSS, Teatro de la Maestranza and Teatro Lope de Vega.
Learn with the best professionals in the sector
We have a faculty of a high professional level and a great teaching capacity. Thus, you will train with some of the best professionals on the artistic and cultural scene, both in the different subjects and in masterclasses and project tutoring.
Develop your creativity with a critical look
This degree aims to bring the field of creation closer to that of research, through a foundation of artistic research that allows the exploration of the creation processes themselves, the analysis of the impact of artistic creation on the different types of public, and the decision awareness of the transformative capacity of art and culture.
Practical training and unique facilities
The University has numerous resources and spaces for you to put into practice what you learn in class. Likewise, you will carry out real individual and group projects from the first semester.
The arts as a driver of change
The arts have always had a great presence in the educational tradition of the Society of Jesus, convinced of its great potential as a tool for personal and social transformation, as a way of approaching others, of understanding other cultures.
You can live the international experience
We offer you the possibility of studying in more than 200 universities around the world. You can participate in Erasmus+ programs, Erasmus internships, exchanges outside the European Union, SICUE, or summer programs with partner universities.
we are close to you
We care about you, how you feel and what you need. We will assign you a personal tutor and we have a Psychological, Educational and Social Care Service that will assist you whenever you need it.
Jesuit identity
Our Jesuit identity integrates us into a network of more than 190 university centers around the world with an unequivocal track record and prestige, and endorses our social character. Universidad Loyola is integrated into UNIJES and IAJU.