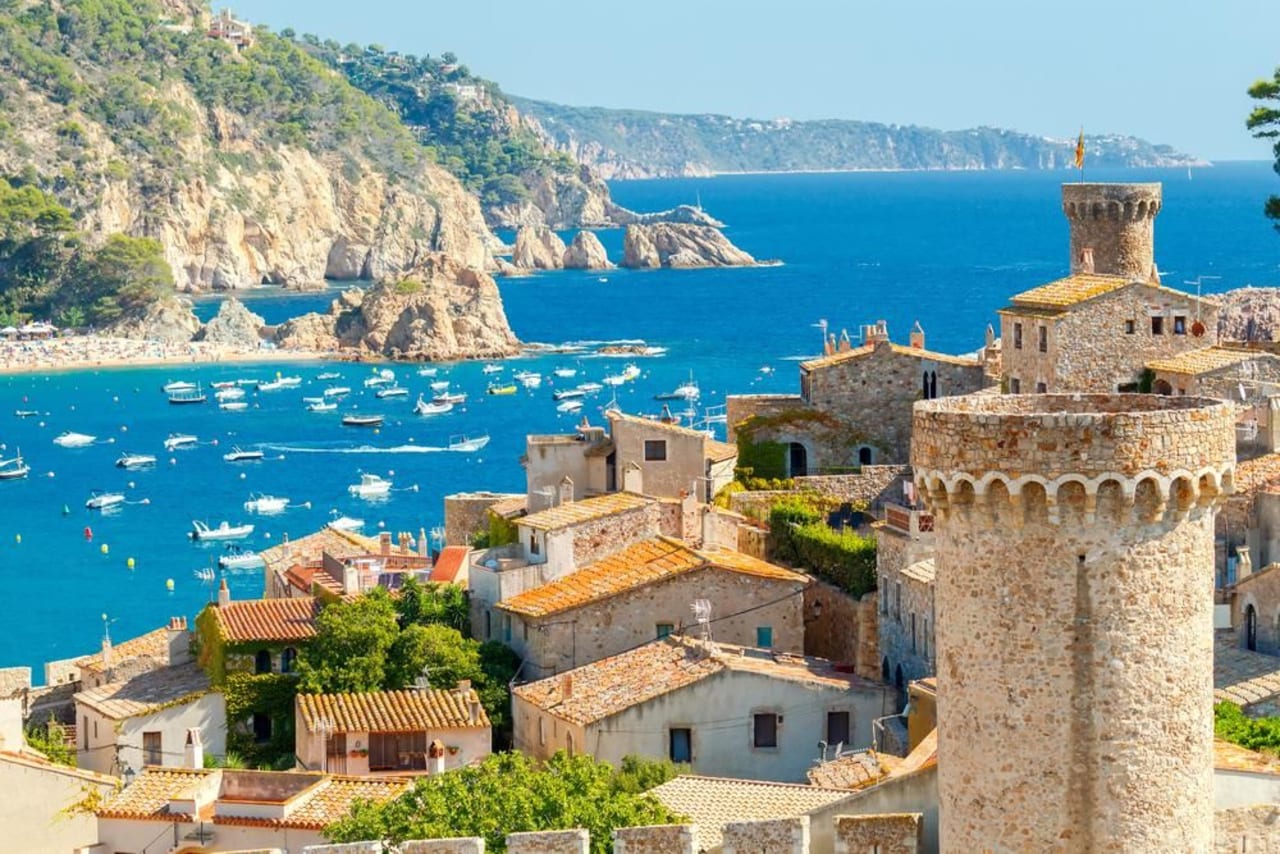 Bachelor in
Degree in Journalism and Digital Media
Universidad Loyola

Key Information
---
Tuition fees
EUR 7,780 / per year
Application deadline
Request info
Earliest start date
Request info
Introduction
A new professional prepared for the new information challenges
(*) Degree in verification process
The Degree in Journalism and Digital Media prepares the journalists required by the current media: professionals with a solid base of professional ethics, with knowledge of the world in which they live, of their political, social and cultural reality and who dominate the new narrative techniques and technological tools to tell stories.
Innovative training for the journalist of tomorrow
The media are more determined than ever to reorient their businesses towards digital. Likewise, the investment and resources of information companies are increasingly focused on new formats such as audio (especially podcasts), video and social networks.
With this degree you will become a journalist trained to verify data against fake news and carry out rigorous journalism, useful to society, seeking the truth through rigor and honesty, with extensive knowledge of the new informative formats and techniques -such as data journalism or mobile journalism- and mastery of the technological tools used in current journalism.
For this reason, journalists trained at Universidad Loyola will become multidisciplinary professionals, with a deep knowledge of the fundamentals of journalism, with the ability to tell stories and create multi-format and multimedia content for different media, with creativity and a solid training on the political, economic and social reality of today's world.
Why study at Loyola?
You can live the international experience
We offer you the possibility of studying in more than 200 universities around the world. You can participate in Erasmus+ programs, Erasmus internships, exchanges outside the European Union, SICUE, or summer programs with partner universities.
We help you in your jump to the labor market
We have more than 2,000 internship agreements with national and international companies and institutions. From the Professional Careers Service we will provide you with individualized advice and practical training to help you design your career and your incorporation into the labor market.
We support entrepreneurial initiatives
Are you an entrepreneur? Loyola is your place. You will be able to take business creation subjects, participate in business idea programs and contests, and at Loyola Initiatives we will inspire and accompany you so that you can make your idea come true.
You will learn with the best
We have a faculty of a high scientific and pedagogical level that undergoes ongoing evaluation and training, which allows them to be up-to-date in their respective specialties and in the most innovative ways of teaching.
Practical and experiential training
The University has numerous resources for you to put into practice what you learn in class, such as TV and radio studios or Mac classrooms. You will also carry out individual and group projects, simulations, and participate in workshops and masterclasses.
Much more than going to class
At Loyola you can play sports, participate in cultural activities, be part of the debate club, the theater group, volunteer and develop your spiritual dimension.
we are close to you
We care about you, how you feel and what you need. We will assign you a personal tutor and we have a Psychological, Educational and Social Care Service that will assist you whenever you need it.
Jesuit identity
Our Jesuit identity integrates us into a network of more than 190 university centers around the world with an unequivocal track record and prestige, and endorses our social character. Universidad Loyola is integrated into UNIJES and IAJU.
Curriculum
Durante la carrera, y a través de sus asignaturas, desarrollarás las competencias necesarias para convertirte en el/la periodista que los medios de comunicación están demandando hoy. De este modo, a lo largo del plan de estudios, cursarás asignaturas como Audiencias, Analíticas y SEO, Coding y Diseño de Productos Digitales, Periodismo Móvil y Redes Sociales, Periodismo Inmersivo y Nuevas Narrativas o Podcasting.
Además, la Universidad Loyola pone a tu disposición las herramientas e instalaciones más modernas e innovadoras en nuestros campus de Sevilla y Córdoba: estudios de TV y radio y aulas MAC para que pongas en práctica todo lo que aprendes. Nuestro objetivo es que, desde el primer día, puedas cursar innovadoras asignaturas y practicar con casos reales que te permitan sentir la emoción de tu futuro trabajo en cualquiera de sus salidas profesionales.
En la Universidad Loyola también queremos que reflexiones sobre qué tipo de profesional quieres ser. Los/las graduados/as en Periodismo y Medios Digitales, además de tener la responsabilidad de informar en un mundo marcado por las fake news y de responder al reto de la digitalización, trabajan con ética y deontología para promover el acceso a la información y la defensa de las libertades. ¿Estás preparado/a?
Prepárate para un mundo global
Loyola ofrece a sus estudiantes un mundo de posibilidades para desarrollar su currículum académico y profesional. La Universidad Loyola cuenta con más de 200 acuerdos bilaterales para el intercambio de estudiantes con universidades de 45 países de Europa, América, Asia y África.
Realizar un intercambio académico internacional supone la oportunidad de vivir experiencias únicas que te proporcionarán una nueva forma de ver la vida y el mundo, mejorar la competencia lingüística, madurez y más oportunidades de cara al empleo.
Career Opportunities
Podrás ser...
Periodista en medios de comunicación
Consultor/a en comunicación estratégica
Social Media Manager
Responsable de prensa
Editor de contenidos
Desarrolla tu carrera profesional
En la Universidad Loyola cuentas con el Servicio de Carreras Profesionales que te asesorará y orientará de forma personalizada a lo largo de tu carrera para que llegues a ser el profesional que quieres ser.
Las prácticas profesionales son una pieza esencial en tu formación. En el Grado en Periodismo y Medios Digitales realizarás 12 créditos ECTS de prácticas obligatorias en los principales medios de comunicación locales, regionales y nacionales.