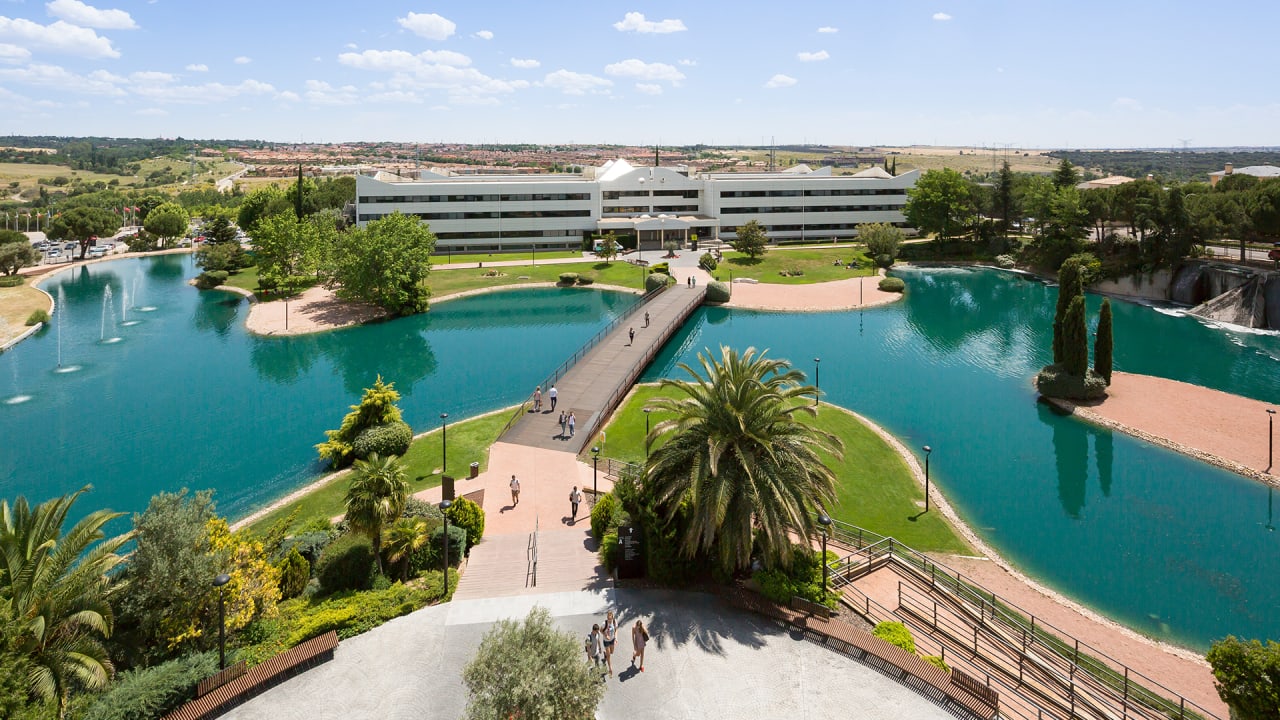 Bachelor in
Global Sports Management Degree
Universidad Europea
Key Information
---
Application deadline
Request info
Earliest start date
Request info
Introduction
The Sports Management Degree is aimed at students who want to establish a career as a leader in the sports sector, working within sports companies, organisations, governing bodies and clubs, making sure the sector evolves in the 21st century. The four-year Global Sports Management Degree, consisting of 240 ECTS, includes subjects such as managerial skills for the sports business, sports law, economics and accounting, ensuring you will have a broad range of skills and knowledge when you graduate.
Through the programme, you will also have the chance to take part in internships, work placements and university exchanges in Europea, the US and Asia, allowing you to gain a true international vision and make connections across the globe.
In a global environment, it's time to rethink everything. Are you ready?
100% International experiencie
From the first year, you will participate in international professional experiences and events, in some of the world's most exciting sports destinations:
1st year: Corporate sports experience in Madrid.
2nd year: Immersive experience inside the sports industry, in a Spanish city.
3rd year: Learn about the management of world-class events in a corporate trip to New York.
4th year: Experience a full year in the United States, study in one of the top universities, and undertake an internship.
The latest technology
You'll have access to the latest technology allowing you to make key decisions based on reliable information. You'll also be able to benefit from the most advanced software for simulating projects related to economic impact analysis.
Inside the professional world
Perform internships at some of the biggest sporting institutions in Spain such as the Spanish Olympic Committee, the Sports Council, Mutua Madrid Open, the Spanish Tennis Federation, etc.
In addition, from the first year you will have the opportunity to participate in events, conferences, and research projects with renowned sporting companies.
State of the art facilities
So that you can get the most out of our innovative academic model, Universidad Europea offers the most advanced facilities, equipped with cutting-edge technology.
Sports centre:

Fitness room
Personal Training Room
Indoor Cycle Room
Tatami
Hall
Indoor and outdoor swimming pool
Beach volleyball court

Human Performance Research Lab (HPRLAB)

Where students can carry out practical research in connection to each of their specialities. The labs are equipped with the required instruments and computer equipment to meet the demands associated with this degree: These labs are as follows:


Biomechanics Lab: consisting of two spaces. The first one is for the storage of portable instruments and data processing, equipped with computers, video/DVDs, and other equipment. The second area, mainly for teaching, is for practical work with students and the collection of research data. This space is equipped for automatic kinematic and dynamic analysis with dynamometric platforms.
Physiology Lab: equipped with several ergometers (treadmill and cycle-ergometers), pH and blood electrolyte analysers, lactate analyser, oxygen analyser, electromyograph and 12-lead electrocardiograph. Several research projects are carried out there funded by several sports and health organisations, which have won the National Sports Medicine Awards, among other recognitions.
Training Lab: a space for study and research into exercise aimed at improving health and sports performance. Whether by means of fitness assessment or the effectiveness of exercise programmes, funded, sponsored and internal research projects are regularly carried out there (including those within the Spanish R&D Plan).
Image Analysis Lab: equipped with computer stations and video viewing and recording instruments. It has video editing software with data projection beamer. This enables image capture and analysis.
Universidad Europea - Real Madrid Graduate School
You will have access to content and events at the Universidad Europea - Real Madrid Graduate School, which runs some of the best postgraduate sport courses in the world.
Accreditations and Recognitions
Since 2020, the Faculty of Sports Sciences has held a Certification for implementing SGIC under the SISCAL model, with the corresponding Institutional Accreditation.
The Faculty is endorsed by the European Health Fitness Association (European Standards EuropeActive), meaning that students completing the degree are eligible to join an European census of fitness professionals.
Curriculum
A curriculum designed from the needs of the job market. You receive comprehensive training in which we are pioneers and in which the development of sports practice and physical activity coexist with training in the management of sports facilities and their characteristics: fitness centres, golf courses and major sporting events. Learn all about the technical aspects of the industry and the skills you need to become a great director or manager. During the first years of the degree, you will acquire more general knowledge and then, guided by your professors, you will discover in which area you would like to develop professionally.
Career Opportunities
An increasingly internationally recognised industry. Sport Management generates $700 billion a year worldwide, 1% of the world's GDP, offering huge employment opportunities in both Europe and the USA.
With this Degree, you will acquire a differentiating professional profile as a sports manager and you'll be able to develop your professional career in the following areas:
Professional clubs, sports federations and companies dedicated to the organisation of sporting events.
Sports services companies, sports equipment and in the management of sports and tourism-sports projects.
Management and operation of sports facilities and services in public administration, golf clubs and aquatic centres.