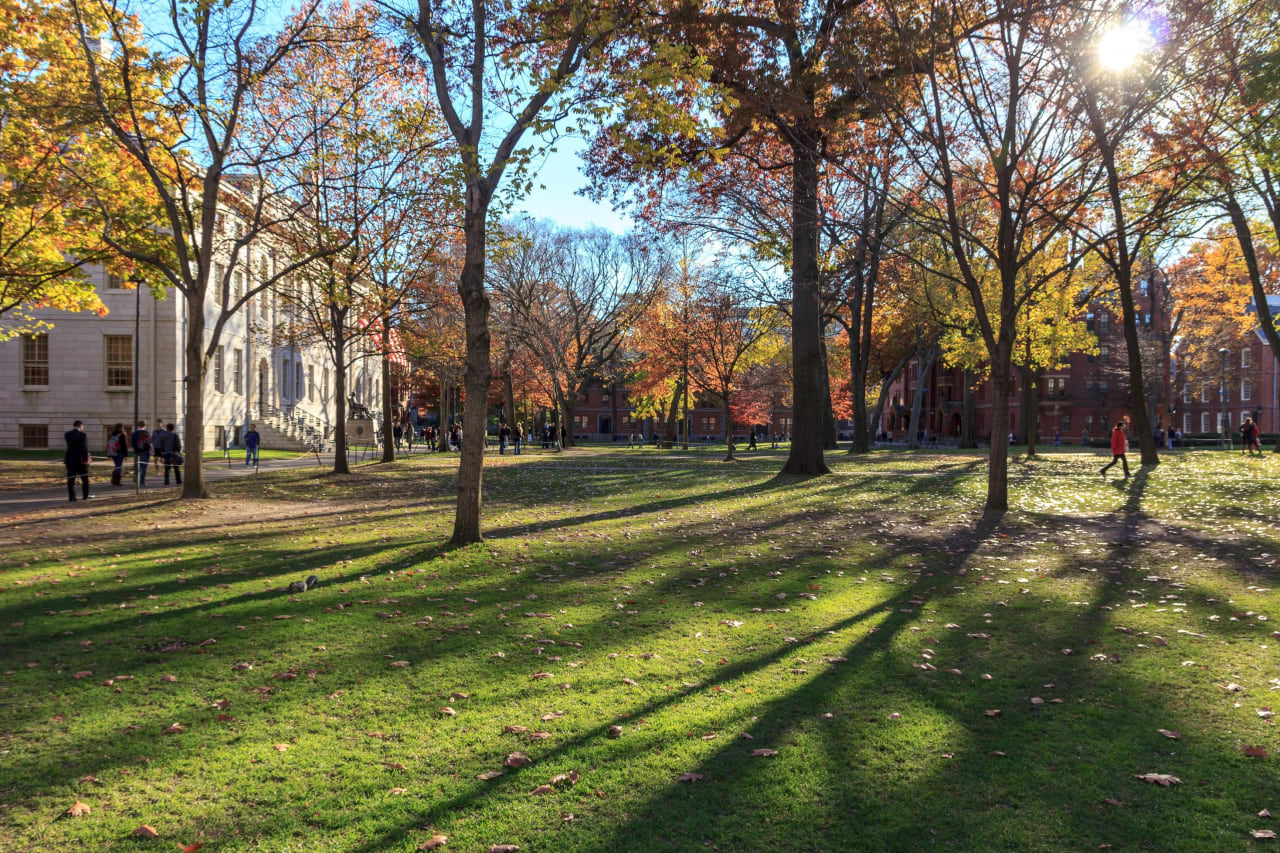 BSc in
Bachelor of Science in Multimedia Journalism
Trevecca Nazarene University
Key Information
---
Campus location
Nashville, USA
Tuition fees
USD 19,995 / per semester
Application deadline
Request info
Earliest start date
Aug 2023
Introduction
The Bachelor of Science in multimedia journalism trains students to tell stories that matter in their communities. Trevecca's state-of-the-art technology and curriculum prepare students for journalism jobs at news stations, newspapers, magazines, and online publications. The program is also a good fit for those who have an interest in public relations and other media writing careers.
Trevecca's Bachelor of Science in multimedia journalism equips you for a career in journalism or public relations with a curriculum that teaches you to think critically and compassionately as you tell the stories that matter in the communities you serve. You'll use state-of-the-art equipment and technology in our communication lab and gain hands-on experience with our award-winning student publications.
Program Benefits
Learn from faculty who possess high degrees in their fields, who have relevant and valuable real-world experience, and who make an effort to know you personally.
Study in our state-of-the-art communication lab.
Enjoy our small class sizes and supportive campus community.
Gain hands-on experience working on one of our award-winning student publications.
Take advantage of the exciting internships and career opportunities available in the Nashville market.
What to Expect
Journalists have long played a key role in our culture and democracy. At Trevecca, we believe journalists have the power to influence their communities and change the world by telling the stories that matter. This program equips you to do just that through a career in journalism or public relations.
Our curriculum is designed by industry experts to help you think critically and compassionately about the world and to write, interview and report as a skilled and ethical storyteller. You'll be able to hone your skills with access to professional equipment and technology in our state-of-the-art communication lab.
You'll also gain valuable, hands-on experience and build your professional portfolio working on our student publications, such as The TrevEchoes, our award-winning student newspaper, and The Micah Mandate, a magazine about our J.V. Morsch Center for Social Justice. Our combination of rigorous coursework with a narrative focus and hands-on experience often leads to our students landing competitive internships from Nashville to New York City to Washington, D.C.
Why Choose Trevecca?
Founded in 1901 and a leader in online education for more than two decades, Trevecca helps students discover and pursue an individual calling by providing innovative instruction; cultivating a supportive, Christ-centered community; and establishing relationships that open doors.
Recognized nationally and locally for academic quality, Trevecca has earned a reputation for providing the world with servant leaders, problem solvers, and difference makers. Trevecca's holistic approach to education encompasses intellectual, social, emotional, physical, and spiritual growth.
As a Christian university, we offer programs that explore the ways faith intersects with your field of study. This means you can gain your multimedia journalism degree in a supportive, Christian community with small classroom sizes and engaged faculty members who care about you, your faith, and your goals.
Curriculum
General Education — 51 hours
Major — 48 hours
COM 2210 Introduction to Mass Media 3
COM 2215/ITI 2215 Introduction to Film and Video Production 3
COM 2510 Journalism Ethics 3
COM 2515 Journalism Lab 1
COM 2520 Multimedia Theory and Trends 3
COM 2525 Broadcast Journalism 3
COM 2620 Foundations of Media Writing 3
COM 2710 Advanced Reporting and Editing 3
COM 3000 Principles of Public Relations 3
COM 3010 Theories of Communication 3
COM 3120 Online Journalism and Social Media 3
COM 3130 Layout Design and Editing 3
COM 3680 Feature/Magazine Writing 3
COM 4000 Advanced Public Speaking 3
COM 4510 Career Internship in Communication Studies 1-3
COM 4550 Research Methods in Communication Studies 3
COM 4800 Senior Project in Communication Studies 1-2
COM 2515: 2 semesters required, 1 credit hour each
COM 4510: 3 hours required
COM 4800: 1 hour required
Minor — 15-18 hours
General Electives — 3-6 hours
Total Credit Hours: 120
English Language Requirements
Certify your English proficiency with the Duolingo English Test! The DET is a convenient, fast, and affordable online English test accepted by over 4,000 universities (like this one) around the world.