BA in
BA (Hons) Sports Management
St Mary's University Twickenham, London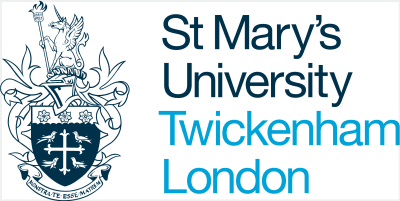 Key Information
---
Campus location
Twickenham, United Kingdom
Tuition fees
GBP 9,250 / per year *
Application deadline
Request info
Earliest start date
Request info
* home students; 14,850 GBP - international students
Introduction
Sports Management is a practical degree that will prepare you academically and professionally to hit the ground running in the sports and leisure industries.
This degree programme is dual accredited by the Chartered Management Institute (CMI). Students who successfully pass all mapped modules will be eligible to be awarded a Level 5 Certificate in Management and Leadership (subject to CMI moderation).
There are work placement opportunities integrated into the second and third years of the programme.
A range of scholarships and bursaries are available to new undergraduate students.
Option to study with a placement year of paid work experience
Why St Mary's?
The sports business is a dynamic and rewarding industry and St Mary's is the perfect place for you to begin your journey. London is the centre of the global sports industry (Sports Business International magazine labelled London as the worlds 'Ultimate Sports City' in 2012, 2014 and 2018).
Where else do students have iconic sports venues like Wembley Stadium, Wimbledon, Lords cricket ground and Twickenham stadium on their doorstep? Our programme provides you with the opportunity to visit these internationally-renowned venues during your degree, gaining a practical understanding of how they are managed.
London is home to many of the biggest brands in global sport; a degree from St Mary's will help you to relate to the specifics of sport in the wider context of management and the business environment.
The ability to gain relevant work experience is vital for any student seeking a career in the sports business, as practical experience within the industry is required for many premium graduate jobs. The opportunities within London are unmatched within Britain and include a range of internships and placements. We have close ties with many organisations within the sports industry and regularly work with them to arrange student placements.
St Mary's University is a beautiful campus university in West London, with a friendly and professional atmosphere. You will have the opportunity to immerse yourself in a sporting environment where you can join University sports teams and utilise our world-class sporting facilities.
Program Outcome
Why study Sports Management?
A Sports Management degree is particularly attractive to employers in the sports and leisure industries, both in the commercial and not-for-profit sectors. Studying this degree programme will equip you with the knowledge and skills required to successfully embark on a career in a wide range of roles and functions.
A degree in Sports Management gives you the knowledge and skills you need to be a successful manager within the sports business, in a large or small company; in the private, public or third sectors; at home or abroad. It is centred upon contemporary management skills and approaches and will give you everything you need to succeed in the sports industry.
There are excellent career opportunities for those who graduate in the field. Research conducted by Sport England shows that over 440,000 people are employed in sport-related jobs. The sports business is a truly global one and offers excellent opportunities for graduates to work internationally.
A distinctive feature of the Sports Management programme at St Mary's is that you will undertake a work placement as part of your degree, allowing you to combine academic theory within a practical working environment. Your placement will provide you with new skills, expertise and networks that can help to enhance your career opportunities within the sports industry. You will organise your placement with the help of the Workplace Learning Team and can choose to do it in a location that suits you.
Curriculum
Course content
This programme combines a general understanding of business and management with thorough coverage of key areas in the sports business. From finance and marketing to strategy and social responsibility, you will move to focus on more specialist subject areas, including sports event management, sports journalism, high-performance personnel management and sports law.
Year one
Contemporary Marketing Practice
Introduction to Management
Sport, Culture and History
Introduction to the Sports and Leisure Industries
Financial Decision Making
Human Resource Management in Sport
Year two
Fundamentals of Accounting
Research Methods in Sport
Experience and Employment in Sport
Sports Journalism and Media Relations - Optional
Sports and the Law - Optional
Starting a Business Venture - Optional
Marketing Strategy and Implementation - Optional
Managing Sports Events - Optional
Investigation in Employment Practice - Optional
Investigation in Employment Practice - Optional
Behavioural Economics - Optional
Year three
Independent Project in Sport
Independent Study
Contemporary Issues in Sport Management - Optional
Corporate Governance and Social Responsibility - Optional
Digital Business - Optional
Sports Sponsorship and Promotions - Optional
Global Perspectives on the Sports Industry - Optional
Managing in the Workplace - Optional
Sports Marketing Campaign - Optional
International Strategic Management - Optional
Management Consultancy Project - Optional
Social Enterprise - Optional
Contemporary Issues in Marketing - Optional
Marketing Consultancy Project - Optional
Career Opportunities
As a Sports Management graduate, you will have opportunities to work in many of the diverse sectors of the sports and leisure industries, such as working for professional sports teams and leagues, the sports marketing and sponsorship sector, the organisation and delivery of sporting events, managing health and fitness centres, and the growing field of Sport for Development.
Making you career-ready is at the heart of everything that we do, and you will develop a wide range of general employability skills, such as communication, presentation, analysis, research techniques, teamwork and working to deadlines.
The Careers Service has more information on careers and postgraduate study options available to Sports Management students who have started their studies at St Mary's.
Scholarships and Funding
A range of scholarships and bursaries are available to new undergraduate students. This includes:
St Mary's bursary
Vice-Chancellor's Excellence scholarship
Care leavers' bursary
International student scholarships
Sports scholarships
Sports coaching bursary