BA in Philosophy
Spring Hill College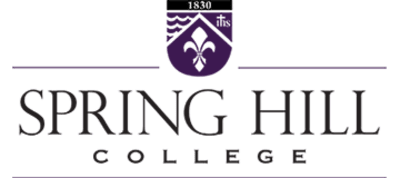 Key Information
---
Tuition fees
USD 22,820 / per year *
Application deadline
Request info
Earliest start date
Request info
* yearly tuition and fees
Introduction
Philosophy is a systematic reflection on the basic questions which have piqued human curiosity for centuries: where we come from, what we ought to do, what we may hope for, and who we really are. Philosophy is a part of being human, and so it's practical and relevant to everyone.
Explore these questions, hone critical thinking skills, and push the frontiers of human understanding as a philosophy major at Spring Hill College.
Why SHC?
At Spring Hill College, we're making our mark – With our small class sizes and affordable tuition, Spring Hill College is uniquely qualified to provide a high-quality education to our students. Our Jesuit, Catholic college education is renowned as a well-rounded higher education approach, with an emphasis on empowering students with a passion for knowledge and personal growth. With our recent tuition cut, Spring Hill College is one of the most affordable private colleges in the country.
We're curious and inspired – Forbes Magazine has ranked Spring Hill College as one of the top ten best colleges for return on investment (ROI). In our class of 2021, 92% of graduates attained placement six months after graduation through employment, graduate/professional school, internship, or service.
We're doers – Our students contribute 24,000 hours on average to the local community through the Foley Center each year. 100% of the 2020 graduates that applied to medical school were accepted. Spring Hill College has a 100% certification rate and a 92% placement rate with our Education program over the last five years.
Scholarships and Funding
Accessible. Affordable.
Starting in 2021, Spring Hill College tuition and fees are reduced from $41,868 to $21,100. Room and board will be reduced by $3,200.
This price reduction makes Spring Hill one of the most affordable private colleges in the country while retaining our reputation for providing a Jesuit, Catholic educational experience of the highest quality.
Apply for Financial Aid
The most important step for students who wish to apply for financial aid is to submit the FAFSA (Free Application for Federal Student Aid) online and make sure to add Spring Hill College to your list of schools. Only by completing and submitting the FAFSA will you be considered for additional funding from Spring Hill and federal and state sources.
Program Outcome
This program will educate students on various topics that require deep thought and reflection while also teaching and sharpening their critical thinking skills. Our bachelor's in philosophy allows students to grow academically, spiritually, and ethically all at the same time.
Students who study only one narrow set of skills, especially skills that computers or robots also possess, are in danger of losing their jobs to automation. You should ensure that you build a flexible foundation of vital intellectual skills.
Philosophy majors score at or near the top in all post-graduate exams and admission rates to professional schools, such as graduate school, law school, medical school, and business school.
Philosophy makes the world better. The return to society on investment for a philosophy major is similar to that of an engineering major.
And—believe it or not—philosophers are well-paid too!
Career Opportunities
Graduates of this program will be able to harness their critical thinking skills in real-world situations. Their higher-level decision-making processes will be honed and ready to find the optimal solution to problems. This philosophy degree provides students with practical knowledge and skills that employers search for constantly.