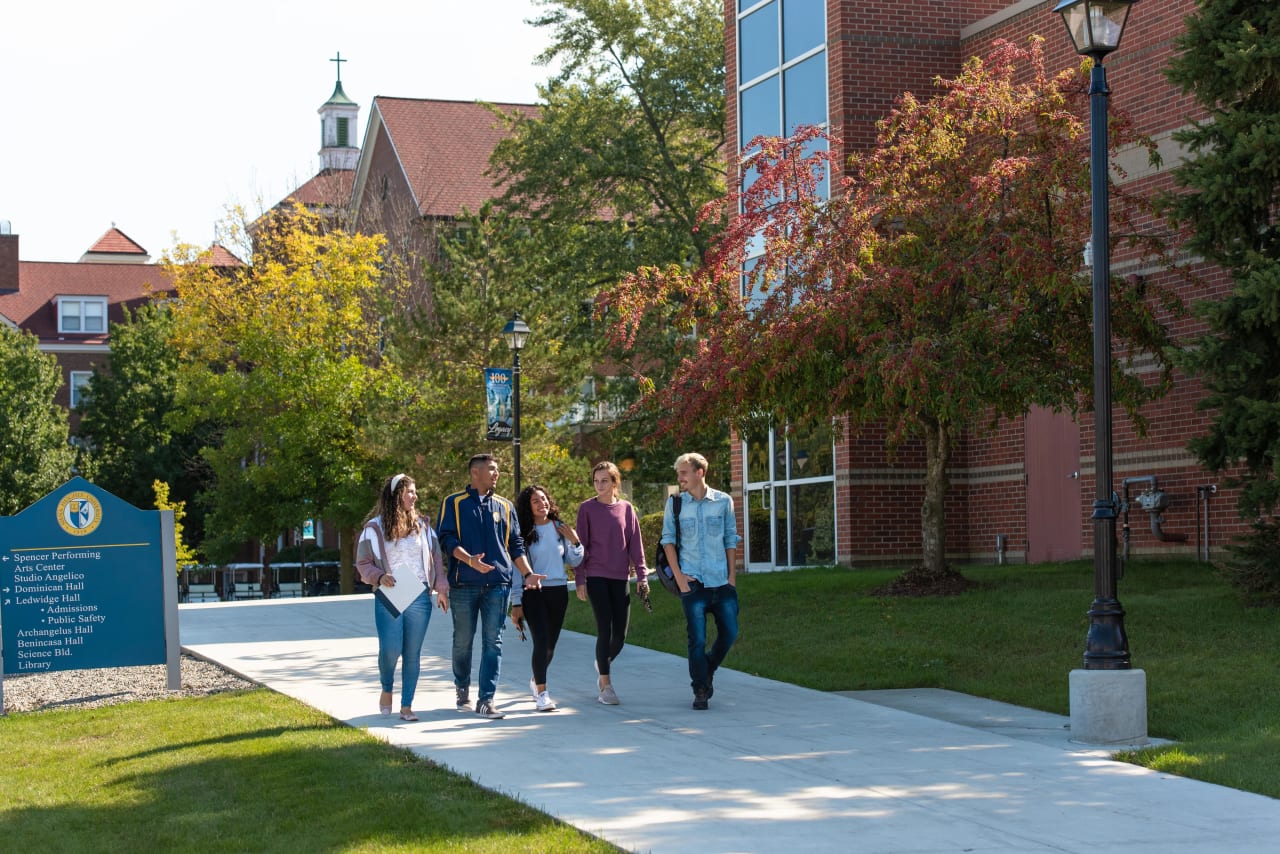 BA in
BA in Philosophy
Siena Heights University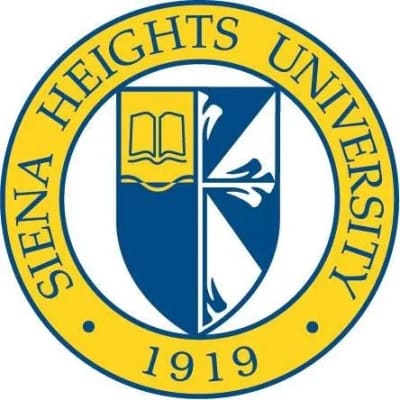 Key Information
---
Tuition fees
USD 28,000 / per year
Application deadline
Request info
Earliest start date
Request info
Introduction
The Philosophy Department is committed to teaching students how to think critically, reason carefully, and act knowingly. We believe that a strong philosophical foundation is essential to a life well-lived and crucial to a liberal arts education.
To this end, we offer a wide variety of philosophy and liberal arts studies courses. While our focus is on the western philosophical and intellectual canons, we acknowledge and incorporate other philosophical and critical traditions, including African, Chinese, Buddhist, Indian, and Latin American works.
Fast Fact
Due to the small size of the Philosophy Department, majors receive intensive personal attention from a small-but-dedicated faculty. This learning experience culminates in the senior thesis, an independent research project that prepares the student for the expectations and rigor of graduate-level study in Philosophy or related disciplines.
Program Distinctions
Focuses on the practical application of philosophy to people's everyday lives: Philosophy matters when it matters to people's actual lives.
A strong focus on ethics and political philosophy, with innovative classes like the "Ethics of Emerging Technology," "Democracy and Secession" and "War: What Is It Good For".
Regularly organize events like the Great Lakes Philosophy Conference to promote scholarship.
Scholarships and Funding
Did you know that approximately 90 percent of undergraduate students on the Adrian campus receive some form of financial assistance? Our admissions counselors and financial aid experts are committed to helping you find the best financial solutions for your education. Siena offers a wide range of opportunities that may be right for you, including:
Academic scholarships
Arts scholarships
Athletic scholarships
Campus Ministry scholarships
Grants
Work-study programs
Federal loans
Your university financial aid package may include some or all of the above, resulting in a customized plan that makes Siena Heights University affordable for your family.
Curriculum
Course Requirements for Major
Program Requirements: 24 Credit Hours
PHI 311 Symbolic Logic 3 credit hours
PHI 220 Introduction To Ethics 3 credit hours
PHI 340 Ancient Philosophy 3 credit hours
PHI 341 Modern Philosophy 3 credit hours
PHI 342 Medieval Philosophy 3 credit hours
or
PHI 361 Philosophy Of Religion 3 credit hours
PHI 495 Senior Thesis 3 credit hours
PHI Approved Electives 6 credit hours
Cognate Requirements: 6 Credit Hours
World Languages 6 credit hours
Choose One Concentration: 9 credit hours
Political Philosophy
PHI 230 Philosophy of Race and Gender 3 credit hours
PHI 260 Introduction To Political Philosophy 3 credit hours
PHI 362 Social And Political Philosophy 3 credit hours
Ethics
PHI 230 Philosophy of Race and Gender 3 credit hours
PHI 320 Social Ethics 3 credit hours
PHI 350 Advanced Ethical Theory 3 credit hours
Metaphysics and Epistemology
PHI 355 Advanced Symbolic Logic 3 credit hours
PHI 364 Philosophy Of Science 3 credit hours
PHI 365 Knowledge And Reality 3 credit hours
Total for Major: 39 Credit Hours
Liberal Arts: 35 Credit Hours
General Electives: 46 Credit Hours
Total for Degree: 120 Credit Hours
Career Opportunities
The most obvious choice for a career in philosophy is a Professor of Philosophy in an institution of higher education. This path will generally require a master's degree or Ph.D. in philosophy after the completion of the bachelor of arts degree at Siena Heights University.
However, many of our philosophy majors go on to pursue higher degrees in related disciplines, such as English, history, or psychology.
Philosophy also provides excellent preparation for students desiring to attend law school.
While very few job applications will list a B.A. in philosophy as a requirement for employment, any job that requires clear thinking skills, effective oral and written communication skills, and an ability to solve problems in the absence of step-by-step instructions will be a perfect fit for a philosophy major.