BA in
BA Journalism
Mercer University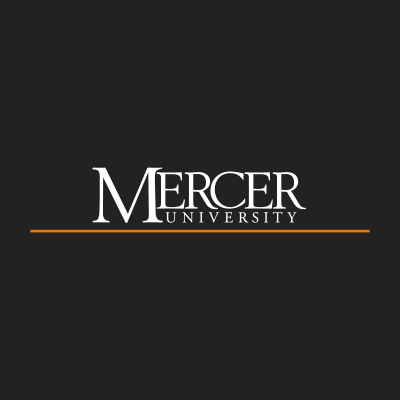 Key Information
---
Tuition fees
USD 39,408 / per year *
Application deadline
Request info
Earliest start date
Request info
* 2022-2023 Estimated Undergraduate Costs
Scholarships
Explore scholarship opportunities to help fund your studies
Introduction
Investigate your world
Mercer University's Journalism major gives you the avenue to investigate our world and document your findings with the stroke of a pen, camera lens, voice recorder, and more. You will dive into the world of journalism and discover the importance of gathering, interpreting, and disseminating the truth. You will bring truth to power, and by doing so, you will impact the community in which you live. Your passionate professors will teach you journalism ethics and skills that are needed to create a professional, respectable journalism portfolio. Your work, no matter the topic, helps keep America's democratic system in place. Upon completion of the degree, you'll be prepared to:
Think and write critically
Expose wrongs by creating truthful journalism pieces
Implement rigorous research practices while uncovering the truth
Communicate effectively and efficiently
Seek a career in diverse fields
Practice what your professors preach
You will have a number of opportunities to strengthen your education experience when you take part in an internship or Mercer On Mission trip and dive into the Center for Collaborative Journalism. These opportunities will challenge you to put your newfound knowledge to the test and deliver effective journalism pieces.
Participate in our unique media collaborative
Mercer University's own Center for Collaborative Journalism is a unique community media collaborative combining Mercer's liberal arts-based Journalism and Media Studies programs with the professional expertise of:
The (Macon) Telegraph, Georgia's third-largest daily newspaper;
Georgia Public Broadcasting, the third-largest public broadcaster in the country based on population reach;
13WMAZ, the most-watched television station in Central Georgia.
A model for others
The Center was launched in 2011 with nearly $6 million in grants from the John S. and James L. Knight Foundation and Peyton Anderson Foundation. In 2017, the Center received an additional $2 million grant from the Knight Foundation to expand opportunities for students and broaden its engagement efforts with the community. The collaborative seeks to transform a city that has remarkable inherent advantages in geography, higher education, and culture but weaknesses in attachment, openness, economic strength, and overall sense of community. This collaborative combines:
The reach and award-winning journalists of The Telegraph, Georgia Public Broadcasting, and 13WMAZ;
The journalistic innovation resulting from Mercer's undergraduate Journalism program taught by faculty with strong practical journalism experience who employ a curriculum featuring a medical school-like clinical component;
The energy and ambitions of many student journalists are attracted by the career advantages this program offers them; and
A mission of steady engagement with community issues and how to resolve them. In past years, the collaboration has produced award-winning projects focused on the people of Macon, blight, pedestrian safety, and the re-segregation of public schools.
Mercer and its partners have created one of the largest journalism/community projects in the country and a model for higher education/media collaborations in other cities.