Bachelor in
Bachelor's Degree in Digital Business, Design and Innovation
La Salle Campus Barcelona – Universidad Ramon Llull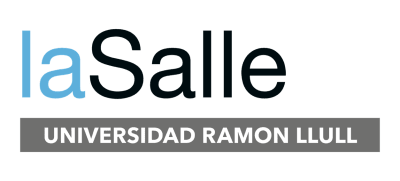 Key Information
---
Campus location
Barcelona, Spain
Tuition fees
EUR 16,260 / per year
Application deadline
Request info
Earliest start date
02 Sep 2024
Introduction
The Degree in Digital Business, Design, and Innovation is unique in Spain and has been designed by La Salle Campus Barcelona with the collaboration of the tech company incubator at La Salle Technova, providing a comprehensive experience in entrepreneurship and digital business.
This official, 3-year degree is taught 100% in English and designed to accelerate each student's personal projects in the fields of entrepreneurship and innovation or to prepare them to be part of a larger project or consolidated start-up.
These are some of the differentiating features of our Degree in Digital Business, Design, and Innovation:
You can choose from one of two specializations: The "Digital Entrepreneurship Track" will allow you to create your own business while you study, and your final project will examine your plan's viability, as well as looking at achieving your first clients. The Innovation Track is designed for digital innovators who want to apply their knowledge in start-ups, large companies, or consulting firms. Your degree project will solve a challenge posed by a consolidated company or a start-up, implementing your solution within that company. Are you up for the challenge?
Personal Projects with Mentoring & Coaching: in parallel to the academic modules, you'll be testing your interests through projects outside the classroom. To support you in this project, you'll have master mentoring sessions with gurus from different fields and mentors who are successful professionals, helping you make your project a reality. You'll also have access to professional coaching sessions to prepare you to be a Business Leader and manage teams.
International Experiences: The degree is taught 100% in English and on campus, our students work in an international environment in multicultural teams with diverse groups made up of students from a range of departments. Study tours to Silicon Valley and Asia, and a global exchange program where you can go visit the major business hubs of the world, their technology parks, and get to know other cultures as you gain inspiration for your project.
Access to seed capital: At La Salle, we believe in our students. Students experience the realities of putting a business idea into practice, and the opportunity to start a business even while studying. We know, though, that this isn't always easy. At La Salle, we help you to find financing for your project through our Business Angels network.
Learning by Challenge Methodology: Our students get the chance to use our Digital Business Lab to create their ideas and solve the challenges posed by teachers, all while participating in activities in other contexts (workshops, events, visits to inspiring businesses, etc.). We believe the role of the learner is to lead their own learning process by debating, defending their ideas, and applying the contents of each course to their various projects.
For the Degree in Digital Business, Design and Innovation we're looking for candidates who possess:
Business knowledge: you should have studied business-related subjects at secondary school or equivalent. The Social Baccalaureate in Spain is a good option to make sure you're prepared for this new adventure.
An entrepreneurial mindset: you should have a combination of creativity and innovation, and be highly proactive and self-motivated, as well as being able to prove a record of entrepreneurial behavior in the past. Have you created a website or blog? Do you have a YouTube channel? Is your Instagram account blowing up? We're looking for people who will make things happen and lead change.
Enthusiastic about the world of start-ups: you should be an avid follower of the world of start-ups, leading entrepreneurs and be interested in what's happening in this fast-moving environment internationally.
Creative confidence: you should be able to develop your ideas in uncertain and volatile situations and cope with experimental, highly innovative processes. You need to be able to get out of your comfort zone, in fact, you should love getting out of your comfort zone!
Passion for technology: you should have a profound interest in new technologies and how they are transforming the business environment.
Digital transformation: you must be curious about how companies are responding to the challenge of digitalization and how companies can embrace the opportunities it presents.
You will form part of a generation that will lead the next era of digital transformation.
Interesting figures
31% of foreign students International Campus
7/10 companies in the world are technological
73 nationalities on Campus
Smart Learning
A new educational model for a new normal.
This new normal requires a new way of teaching and learning, adapted to a changing and uncertain situation that demands flexible, intelligent, and technological learning that adapts to all the students' new educational needs.
La Salle Campus Barcelona - Ramon Llull University endorses the new Smart Learning model and takes another step in its innovative DNA, affecting all areas of the educational process: the service to the students, international exchanges, remote internships, the telework model applied to internships with companies, the job bank, and research projects.
What is the new Smart Learning model?
State-of-the-art technology has been implemented in the classrooms that will allow students, both national and international, who cannot get to the Campus to attend and participate in classes without being physically in the classroom. The sessions given with on-site students will be broadcast live over the Internet and those who attend virtually will be projected on screens so that teachers and on-site students can see and interact with them. All students, both on-site and those who cannot come to the campus, will form a single group while maintaining the same academic schedule and contact with their classmates and teachers.
With the new Smart Learning model, students will have training which will be:
Personalized, because it adapts to the student and their needs or circumstances, regardless of the health scenario.
Flexible, because it overcomes the barriers of the online or face-to-face methods with a platform that allows face-to-face, blended, and distance learning.
Intelligent, because it is a new way of teaching and learning that combines physical and interactive experiences.
Technological, in order to implement the Smart Learning methodology, classrooms have been transformed into Smart Classrooms, which consist of:

Audio system with more than 8,000 virtual microphones per classroom
Cameras equipped with artificial intelligence
Smart Boards to share content to and from the Smart Classroom, enhancing collaborative work.
Curriculum
Methodology
A new methodology is born: Learning by challenge. Challenge-based projects give students the opportunity to apply what they are learning in real-time.
Methodology in the classroom: Active Learner. Instead of listening to a lecture for an hour and a half, students move around the class, debating, helping their classmates, and, above all, applying the course content to their projects.
Focus on the latest technologies: Following the example of Singularity University, we believe that the most powerful way to solve the world's greatest challenges is the application of exponential technologies. In La Salle Campus Barcelona, we work in multi-disciplinary teams, side by side with companies, to solve challenges.
We want to teach a global thinking vision about business and the ability to work around the globe.
The Degree in Digital Business, Design and Innovation has several international elements:
Professors from many nationalities and with experience working abroad.
Visits to other countries during the degree to experience how you work in other areas and cultures, in Europe, the USA, and Asia.
Possibility of doing a semester abroad in another University.
At La Salle Campus Barcelona, ​​the entrepreneurial ecosystem revolves around Technova, one of the top startup accelerators in Spain. Students can benefit from studying at a University which has a Technology and Innovation Park on Campus, where they can undertake internships or participate in projects such as Technova Young.
Program Outcome
Goals
What will you get from this degree, which is one of its kind in Spain? One of a kind because it offers you the chance to put your personal projects into practice even as you study for an official degree, in just 3 years.
The skills you need to create your own company or head up an innovation department within an organization. Thinking like an entrepreneur is critical to carrying out innovative projects. The elements of an entrepreneurial mindset include: Intentional Curiosity, a Bias Toward Action, Self-Directed Learning, and Creative Confidence.
The experience of having taken part in the creation of a company. Whether you're setting up your own business or joining a team of entrepreneurs in a large organization, you'll have managed La Salle's merchandising company during your degree. You'll learn how to manage the finances of an eCommerce, how to design a convincing online marketing plan, how to analyze data for market intelligence and sell more, and how eCommerce logistics work. This experience will help you solve any problem you may encounter in the online environment.
We develop your business skills. Through methodologies such as Design Thinking, Lean Startup, and Agile Development (SCRUM) using real projects, you'll learn how to develop projects and create initiatives from the very beginning. The skills you'll develop include IT and computer skills, strategic skills, digital and non-digital marketing, data management, innovation, business concepts, creativity, and planning techniques among many others.
We develop your skills as a person. This degree will train you to make valuable contributions and set your company or start-up apart from the rest. This program empowers students with skills such as leadership, competitiveness, vision, creativity, positivity, personal brand management, strategy, networking, and decision making, meaning you will become one of the leaders making a difference within companies, communities, and society in general by developing innovative ideas capable of changing people's lives.
We develop your ability to create and grow global projects, maximizing your ability to adapt to change and to have an impact on society. You'll participate in events such as 4YFN, hackathons, idea contests, and conferences of all kinds. You'll take part in the organization of some of these events, in others you will take part as a member.
Career Opportunities
Career opportunities
Today's society requires professionals with digital skills, leadership, and creativity, and creating your own company is not the only career opportunity for students with this degree. Solid business sense, initiative, and innovation are highly valued at most organizations.
These are some of the career opportunities that will be open to you:
CEO of your own startup, entrepreneur, and founder of new companies. We show the way forward and offer advice, contacts, financing and, in general, help students discover everything they need to start and grow.
Intra-entrepreneur at a consolidated company - business development. The tools and techniques we cover during the degree, combined with the student's own creativity and drive, provide the necessary foundation for leading innovation programs at established companies.
Digital project consultant. Consulting is a great way to get involved with many digital projects and learn more about different areas of knowledge or sectors of industry, and each new project represents a completely new challenge and opportunity.
Professional at a consolidated startup. An excellent way to experience life at a start-up is to work at one that has already been established before taking the leap with your own start-up.
Digital Transformer - Innovation Manager. To survive in today's world, companies need to digitalize all their processes. A good career path for graduates from this degree will be to lead the digital transformation at companies that are trying to keep up with the pace of the changing world, or that want to embark on a new era of digital change within their organizations.