BA in
Bachelor of Arts in Digital Business Management – classic/cooperative
Hochschule Worms University of Applied Sciences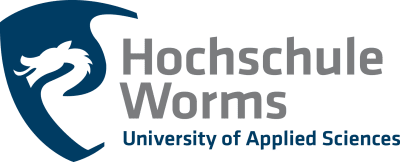 Key Information
---
Campus location
Worms, Germany
Application deadline
Request info
Earliest start date
Dec 2023
Introduction
Digital media and the Internet open up opportunities and potentials that were unthinkable a few years ago. Society and especially companies face disruptive change processes. Foundations such as strategy, structure, culture, and processes need to be fundamentally rethought.
These challenges create a new need for the qualification profile of employees, and thus of graduates and career starters. In addition to purely business skills, a special knowledge and understanding of analytical and statistical procedures is required.
By transferring the relevant competencies, the students of the Digital Business Management degree program are enabled to apply analytical procedures to a broad spectrum of questions.
Career Opportunities
They are needed wherever companies are gearing up for the digital age. You can draw information and insights from company data and are able to develop new business ideas and business processes from them. You think innovatively and play a key role in the digital transformation of companies.
You work for a large industrial or commercial company
in the establishment of data-supported decisions
in the development of marketing campaigns in the field of social media
as an expert in search engine optimization.
You work for a medium-sized company or a start-up
as an expert in innovative marketing,
as a business generalist with a high affinity for digital topics,
or as a developer of new e-commerce sales channels.
You work as an analyst in a strategy consultancy and provide support to your clients
in the optimization and digitization of your processes,
in the analysis of customer data and sales markets or
make an important contribution to strategy development in order to successfully assert oneself in the international competitive environment.
Curriculum
Practical Course: optional - 20 weeks abroad (study period 6 semesters without work placement)
The degree program Digital Business Management can be studied in two different study course variants. You decide in your studies whether you would like to spend a practical semester abroad or prefer a shorter course of study. As a result, you will earn a bachelor's degree in
6 semesters corresponding 180 Credits Points or
7 semesters corresponding 210 Credits Points.
The program can be divided into three sections:
1 | Instruction in the fundamentals (semesters. 1-4)
The basics of the first four semesters include classical business subjects such as
General business administration
The following modules lay the basics for Digital Business Management
Special business administration (main emphasis Digital Business)
Design Thinking & Business Models
The business foundation is supported by communication subjects (Business English and Intercultural Competence) and supplementary modules (mathematics, statistics, etc.).
2 | Specialization and bachelor thesis (semesters. 5-6)
In the fifth and sixth semesters digital business knowledge will be deepened using strategic modules such as
Strategic Business Analytics
Agile Change Management
In addition, according to one's own preferences, several of the optional elective modules will be taken. These modules are widely deployed and provide insight into all business areas. The modules are without exception internationally oriented and can be conveyed very practice-oriented thanks to small group sizes. In these modules there are more projects, workshops or excursions to international companies.
In the final phase of the study, the bachelor thesis, supervised by our professors, is prepared and defended in a colloquium.
3 | Practical semester abroad and study abroad (both optional/from semesters. 5 )
When deciding on a 7-semester course of study, we recommend completing the practical semester in the 5th semester. Thus, you have the opportunity to apply the learned principles in practice and to develop your own preferences and strengths. In order to demand and promote your international competence, this internship has to be provided abroad.
In addition, you have many opportunities to study for one or two semesters at one of the many partner universities in more than 40 different countries. The services provided there are recognized with good study organization for your studies, whereby an extension of the study duration can be avoided.
Through the study organization presented here, the DBM degree program offers the scope to integrate two stays abroad within seven semesters in a standard period of study. As a result, DBM graduates receive an ideal vocational preparation with a practice-oriented, professional as well as linguistic and intercultural education.