Bachelor in
Bachelor in International Studies
Hamilton Lugar School of Global & International Studies - Indiana University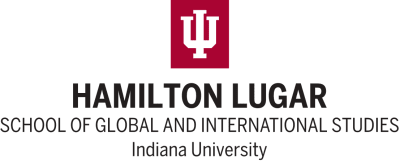 Key Information
---
Application deadline
Request info
Earliest start date
Request info
Scholarships
Explore scholarship opportunities to help fund your studies
Introduction
A wide angle on global issues
As an international studies major at HLS, you'll get the best of both worlds—a broad, interdisciplinary approach to global and international issues, as well as the opportunity to select both a thematic concentration and a regional focus.
You'll learn from the best professors in the field, immerse yourself in another culture during your overseas study experience, and conduct meaningful research in a capstone project—all while setting yourself up for a career in any number of global contexts.
Curriculum
Three degree tracks
You can choose to pursue either a BA in International Law and Institutions or BA or BS in International Studies. All degrees cover a broad range of social, political, cultural, and economic global issues and include overseas study.
BA, International Law and Institutions
Students pursuing the BA in International Law and Institutions study a variety of topics, including the efforts to regulate the conduct of war, develop human rights doctrines, respond to migration, define and protect the global commons, and regulate international investments, trade, and development.An in-depth understanding of international law and institutions will help students appreciate the dynamic nature of international relationships, which are adjusting as notions of state sovereignty evolve and as non-state actors play significant roles.
Students will develop practical and intellectual skills to prepare them for careers in international fields. In particular, they will sharpen their analytical, critical thinking, and writing skills in relation to the study of international law; they will also develop the cultural and regional expertise that is the hallmark of graduates from the Department of International Studies.
BA and BS, International Studies
Concentrations
Among the concentrations for both the BA and BS are:
Diplomacy, Security, Governance
Global Development
Global Health and Environment
Human Rights and International Law
Peace and Conflict
Culture and Politics
You will also select a regional focus in order to take a deep dive into one area of the world. A region may be defined geographically, linguistically, religiously, or ethnically. Examples include Western Europe, Spanish-speaking countries, the Muslim world, and the African diaspora.
How do the International Studies BA and BS differ?
The International Studies BS includes economics courses and a statistics course, and is built for students with an aptitude for (and interest in) quantitative reasoning.
Integrated BA/MA program
Are you an International Studies major who plans to continue your education and pursue a master's degree in the field? We offer a joint BA/MA program that allows you to complete both a bachelor's and a master's degree in International Studies concurrently. Current majors are eligible to apply during the second semester of their sophomore year.
A world of experiences beyond the classroom
One distinctive feature of the International Studies major is the overseas study component—and we offer programs in more than 50 countries.
Rather than simply reading about other places, you'll experience firsthand the language and culture of the region you're focusing on as part of your degree—and come back with a different perspective on the world.
Career Opportunities
Fully prepared for what comes next
With a major in International Studies, your career possibilities are endless. You could work for an NGO or in the foreign service, for a think tank or a political action committee.
Our career advisors will help you navigate internship and job opportunities, and our alumni groups in major U.S. cities created the Mentor-to-Mentor program to connect new graduates with HLS alumni working in top fields.