BSc in
BSc (Hons) in Building Services Engineering
Glasgow Caledonian University - The School of Computing, Engineering and Built Environment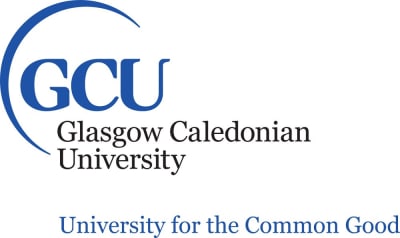 Key Information
---
Campus location
Glasgow, United Kingdom
Tuition fees
GBP 1,820 / per year *
Application deadline
Request info
Earliest start date
Request info
* Home/EU students; £9250 RUK students; £11,500 International students
Introduction
Accredited by: EI CIBSE
Developed in partnership with the building services industry this programme focuses on heating and air conditioning system design, building performance simulation and assessment, electrical systems and lighting design.
This programme is accredited by the Energy Institute (EI) and the Chartered Institution of Building Services Engineers (CIBSE) so you can progress towards full Chartered Engineer (CEng) status.
It offers flexibility for engineers who are currently employed and want to improve their knowledge and skills.
Your career
The current shortage of engineers means good salaries, secure employment and good promotional prospects for Building Services Engineers. Careers cover a wide spectrum from the design to operation stages of domestic, commercial, industrial and leisure building types.
International student start dates
For new international students, orientation events start on 14 September 2018. This extra time is specifically designed to assist new international students in settling into th GCU prior to the start of general student induction and teaching.
There will be a whole host of fun and informative activities taking place during this period, including campus and city tours, as well as welcome events where you can meet other international students.
Study tours
All second year, full-time students are given the opportunity to take part in our programme of week-long study tours. Tour destinations include France, Finland, Spain and Canada.
Links with industry
While developing and reviewing this exciting degree programme, the School consulted heavily with industry to ensure that graduates would be well equipped to enter the employment market in professional, well-paid positions of responsibility.
Accreditation
The BEng (Hons) Building Services Engineering is accredited by EI the Energy Institute and CIBSE the Chartered Institution of Building Services Engineering. You can progress towards full CEng Chartered Engineer status.
HM Forces
In partnership with HM Forces, GCU has identified this programme is being particularly suited to military and ex-military men and women. Visit the HM Forces Careers Zone for more information on the services we provide.
Assessment methods
The degree programme incorporates a varied range of traditional and more modern methods to assess students. These include exams, case studies, design projects, dissertations, laboratory reports, presentations, class tests and web-based online tests. For any given module, the assessment options most suited to the module content are used. All modules in the degree programme are at least partly assessed by a coursework component and in some cases, there is, in addition, an examination at the end of the semester. About half of the modules have an examination component and this normally accounts for 60% of the mark allocation for the module. In the final year, there is a Project module which has double the normal credit allocation. This is an opportunity for students to complete their own in-depth study of a design application of special interest to themselves. The student is allocated a project supervisor to assist them with any problems encountered and to facilitate the student's progress. Some modules incorporate group work. In the final year students complete a group design project in which the complete design of mechanical and electrical services for a building are produced. This work would be submitted as a group report and presentation. Students also are combined into groups to participate in a business competition in which groups manage virtual companies operating within the construction industry. Groups can also participate in an international competition in which they compete against students from other universities.
Teaching methods
The programme has very close links with industry and has been developed to meet the needs of our industrial partners. This makes our graduates well equipped to enter the employment market in well-paid professional positions. The degree structure is very flexible and permits students to study on the programme on either a full-time or part-time basis. The part-time mode is particularly valuable as it provides an opportunity for engineers who are currently employed within the building services industry to improve their knowledge and skills and to facilitate their progress within the industry. Teaching methods include lectures, seminars, tutorials, laboratory experiments and computer laboratory periods. All of these alternatives methods are used in the most appropriate way to match the content of each individual module. The degree programme is also very fortunate to have almost full access to the building services installations and plant rooms within the extensive university campus. This includes the use of the BMS control system which can be accessed from any of the computer labs on the campus. In addition to this, a purpose built viewing gallery has been built for observation and analysis of the new university combined heat and power (CHP) installation. All of these facilities are integrated within the teaching programme to allow students to study the operation of building services equipment in a 'live' setting.
Curriculum
What you will study
Year 1
Fundamental Engineering Theory including Thermodynamics, Fluid Mechanics, Heat Transfer, Electrical Principles, Control Systems and Mathematics.
Year 2
Engineering Applications. Electric Power Systems, Applied Thermodynamics, Computer Aided Design (CAD), Mechanical Engineering, Materials andMathematics.
Year 3
Building Services Applications, Building Performance Modelling, Heating & Air-Conditioning, Lighting & Electrical System Design, Environmental Studies, ProjectManagement.
Year 4
Advanced Design of Heating, Air Conditioning, Electrical & Lighting Systems, Building Performance Modelling & Energy Assessment, the Engineer in Business, Honours Design Project, Honours Dissertation.
Scholarships and Funding
Scholarships
We provide high-quality education for a fair price; as the University for the Common Good, we are committed to offering accessible higher education for talented students by keeping our tuition fees low and providing a generous scholarship package of over £2.5 million per year.
If you have any questions or enquiries regarding scholarships available for 2018/19, please feel free to contact the student enquiries team.