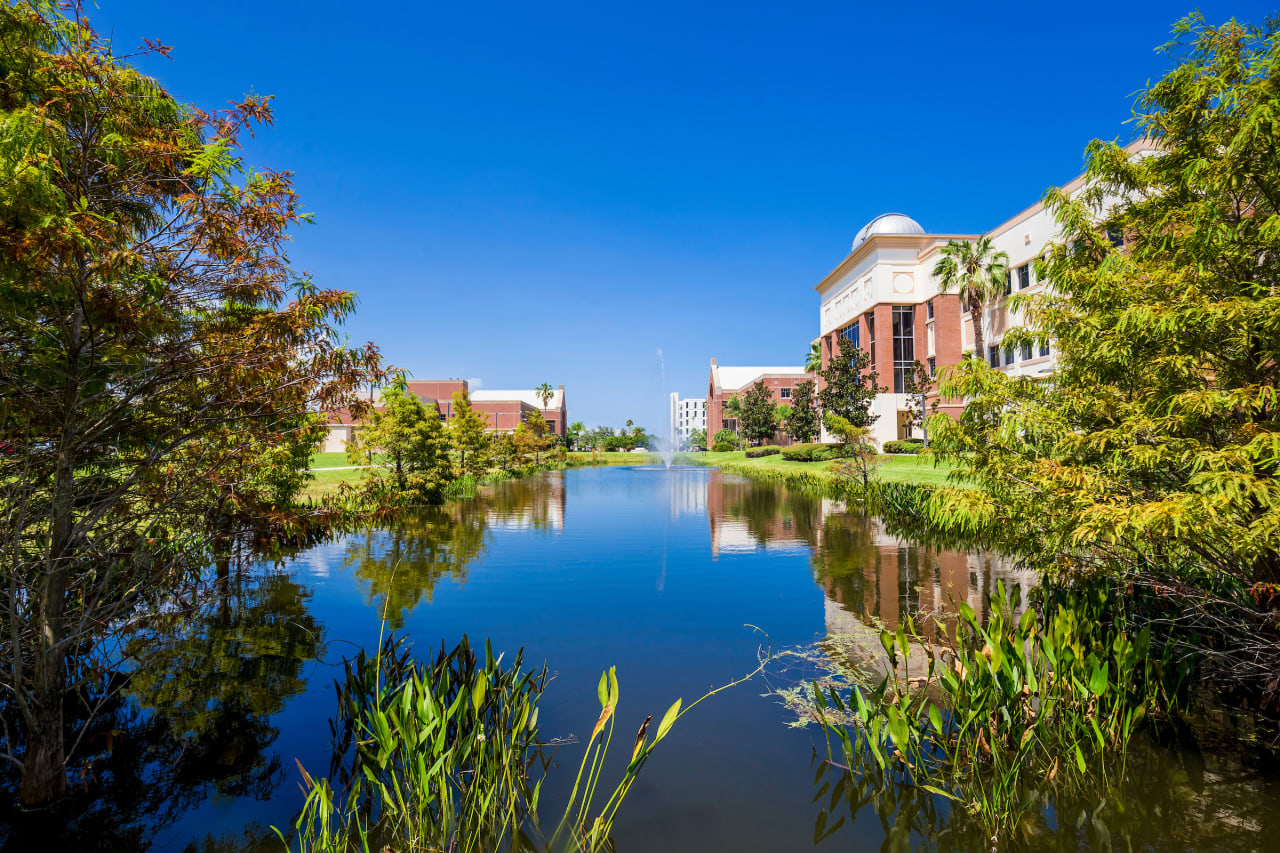 BSc in
BS in Multiplatform Journalism
Florida Institute of Technology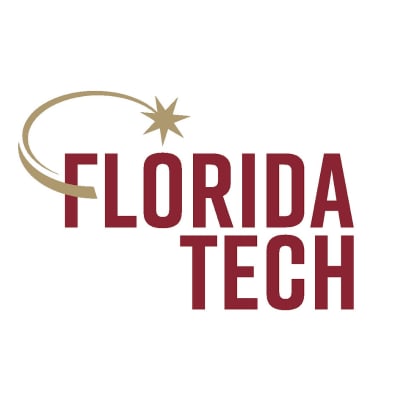 Key Information
---
Tuition fees
USD 19,295 / per semester
Application deadline
Request info
Earliest start date
Request info
Introduction
What is a Multiplatform Journalism Degree?
Graduates with a degree from Florida Tech in multiplatform journalism enter the workforce with the skills needed to prepare story content for the diverse range of media available today. Combining journalism and communications technology, graduates understand how to merge text, images, and video to create engaging content to publish across any number of digital platforms. Whether working in news, marketing, social media, public relations, multimedia development, broadcasting, or website communications, graduates with a bachelor's in multiplatform journalism are also trained in media law and ethics. Plus, as a science and technology-focused university, Florida Tech graduates gain focused experience in creating and publishing for the sciences.
Why Pursue a Multiplatform Journalism Degree at Florida Tech?
A top multiplatform journalism school like Florida Tech prepares students for the workplace by using an integrated curriculum and hands-on experiences to build advanced expertise. Multimedia journalism is one of the most diverse careers available today, with job opportunities in public relations, marketing and media, corporate social responsibility, broadcast media, video production, political communication, crisis communication planning, and Web and social media, among others. Such diverse employment options demand students have a breadth of skills essential for today's global communication environment. Florida Tech provides all that and more.
Experienced Multiplatform Journalism Faculty
Florida Tech's curriculum reflects the demanding, fast-paced, and diversified multimedia journalism environment. Working closely with students, our faculty is regularly available for advising and one-on-one mentoring, establishing relationships that continue long after graduation. Students have an opportunity to work side-by-side with faculty on important communications research projects, including corporate social responsibility, reputation management, or political communications.
The rapidly changing communications industry demands professionals with relevant experience who can guide students to master professional excellence, ethics, and leadership. Students earning a multiplatform journalism degree at Florida Tech are part of a small, collegial community where professors mentor students in a collaborative learning environment. The faculty boasts expertise in fields including public relations, corporate social responsibility, healthcare, communication and social issues, crisis management, and politics.
Located in the Heart of Florida's High-Tech Corridor
Florida Tech is the perfect place for a BS in Multiplatform Journalism. The 130-acre campus is located on the Space Coast (so named because of the presence of NASA and the Kennedy Space Center on Cape Canaveral just north of us), minutes away from the Indian River Lagoon, the most diverse estuary in North America.
The area has the fifth-largest high-tech workforce in the country, with more than 5,000 high-tech corporations and government and military organizations located nearby. This workforce also provides an abundance of internship and employment opportunities.
Florida Tech is just over the causeway from the Atlantic Ocean with its 72 miles of beautiful beaches, and a short trip to the Florida Keys or the Orlando theme parks. We also have a rich campus life that includes a wide range of intramural and collegiate sports, clubs, and social activities.
Curriculum
Gain Real-Life Journalistic Experience with the Media Practicum Course
Students in the multiplatform journalism degree program build their skills with hands-on exposure in the media practicum course. Students work for the campus newspaper or WFIT, the on-campus public radio station, or get internship experience with a local newspaper, radio station, television station, or social media, public relations, or marketing organization. Classroom and internship experience gives students exposure to the many career options available in the industry.
Curriculum
Basic Skills (10 credit hours)
COM 1010 Media Practicum
COM 1101 Composition and Rhetoric
COM 1102 Writing About Literature
FYE 1000 University Experience
Communication Core (30 credit hours)
COM 2223 Scientific and Technical Communication or COM 2224 Business and Professional Writing
COM 2225 Writing for the Media
COM 2370 Speech
COM 2425 Introduction to Communication
COM 2504 Digital Graphic Design
COM 3225 Reporting, Interviewing and Data Analysis
COM 3425 Mass Communication
COM 4090 Communication Internship
COM 4425 Mass Communication Law and Ethics
COM 4777 Senior Design Project
Free Electives (12 credit hours)
Humanities and Social Science (15 credit hours)
Humanities or Social Science Elective (HU/SS) Credit Hours: 3
Humanities Elective (HU) 3000-level or higher recommended Credit Hours: 3
Social Science Elective (SS) Credit Hours: 3
Select the first HUM Core Course:
HUM 2051 Civilization 1: Ancient Through Medieval
HUM 2141 World Art History 1: Pre-History to Early Global Awareness
HUM 2211 British Literature and Culture
HUM 2212 British and American Literature 1
HUM 2331 American History: Pre-Columbian to Civil War Era
HUM 2551 Survey of Ancient and Medieval Philosophy
Select the second HUM Core Course:
HUM 2052 Civilization 2: Renaissance Through Modern
HUM 2142 World Art History 2: Early Modern to Post-Colonial
HUM 2212 British and American Literature 1 (may not be repeated for credit)
HUM 2213 British and American Literature 2
HUM 2332 American History: From Reconstruction to the Present
HUM 2552 Survey of Modern and Contemporary Philosophy
Languages and Cultural Studies (12 credit hours)
Six credit hours of a foreign language (LNG)
Six credit hours of a foreign language (LNG) or cultural studies (HUM)
Mathematics (6 credit hours)
BUS 2703 Business Statistics or MTH 1702 Applied Calculus
MTH 1701 College Algebra
Multiplatform Journalism Courses (18 credit hours)
BUS 2601 Legal and Social Environments of Business
COM 2503 Photography
COM 3210 Editing
COM 4226 Online Reporting
COM 4301 Media Production-Audio
COM 4302 Media Production-Video
Science (6 credit hours)
Six credit hours of Physical/Life Science
Concentration (Select one 12-credit concentration)
Business/Marketing
BUS 3601 Marketing Principles
BUS 3xxx (up to 9 credit hours)
COM 3xxx (up to 6 credit hours)
Scientific/Technical Communication
COM 3231 Writing About Science
Restricted Electives (May be any computer science, engineering, or science course) (up to 9 credit hours)
COM 3xxx (up to 6 credit hours)
Total Credits required: 121
Rankings
Superior Credentials
US News & World Report ranks Florida Tech a Tier One Best National University (2013), and the Times of London Higher Education ranks Florida Tech among the top 20 small universities in the world. In addition, Florida Tech ranked in the top 10 percent for return on investment 20 years after graduation in the 2016 PayScale College ROI Report. Florida Tech has also been ranked a Barron's Guide "Best Buy," and is the top private university in Florida according to Washington Monthly.
Career Opportunities
Career Outlook
The Occupational Outlook Handbook, published by the United States Department of Labor's Bureau of Labor Statistics (BLS), provides detailed information about hundreds of careers, including median annual pay, working conditions, and job outlook, among other things.
According to the Bureau, employment in communication careers is expected to grow 6% through 2024, as organizations continue to emphasize the production of media content and customer relations to enhance their reputation and visibility. Writers and content developers also find work in public relations, blogging, and reputation management initiatives. A multimedia journalist works to produce a video for broadcast and online platforms and creates compelling stories for branding, fundraising, and documentaries.
The Occupational Outlook Handbook reports that communications jobs in the professional, scientific, and technical service industries have the highest wages.
English Language Requirements
Certify your English proficiency with the Duolingo English Test! The DET is a convenient, fast, and affordable online English test accepted by over 4,000 universities (like this one) around the world.