BSc in
International Bachelor Economics and Business Economics
Erasmus School of Economics - Erasmus University Rotterdam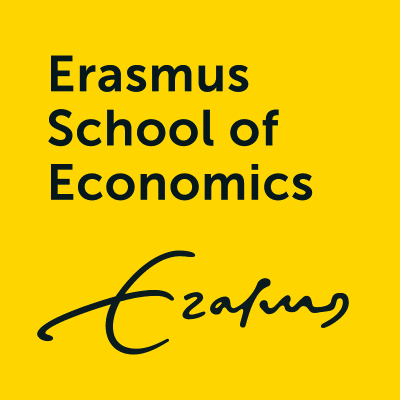 Key Information
---
Campus location
Rotterdam, Netherlands
Tuition fees
EUR 2,314 / per year *
Application deadline
01 May 2024
Earliest start date
Sep 2024
* statutory fee: dutch / EEA students; institutional fee: dutch / EEA students: € 7.100; non-EEA students: € 9.900
Introduction
Are you interested in issues relating to economics and business economics? Do topics like the financial crisis and the expansion of the Chinese economy intrigue you? The International Bachelor of Economics and Business Economics is a captivating three-year program that focuses on worldwide issues related to economics and business from expanding markets to the impact of financial crises. Not only will you develop your analytical and problem-solving skills, but we also train you to further develop your writing, reading, speaking, and presentation abilities.
Why study International Bachelor of Economics and Business Economics in Rotterdam?
International Bachelor of Economics and Business Economics is more than just a top degree in economics and business due to its truly unique class structure (as 50% of students are international), its attractive teaching structure (block system), and its techniques (interactive classes) and its international faculty. Moreover, Rotterdam is a vibrant, multicultural city that is at the forefront of exciting developments in industry, logistics, science, culture, and architecture.
The International Bachelor of Economics and Business Economics program will bring you:
A thorough understanding of economics and business economics
A balanced mix of theory and practice
An international classroom, cosmopolitan atmosphere, and ample opportunities to study abroad
Advanced teaching methods and personal academic support
Excellent career opportunities
Curriculum
Pursue your academic aspirations in the International Bachelor of Economics and Business Economics, undertaking a comprehensive curriculum with a total of 180 ECTS credits.
After having laid the groundwork in the first two years in economics, business economics and quantitative courses, you can choose from a variety of elective courses and specialisations in your third year. Of course, we honour the name of this programme by encouraging you to explore international perspectives and take classes abroad.
Year one: Laying the groundwork
The International Bachelor of Economics and Business Economics concentrates on worldwide issues related to economics and business. Your first year is divided into five blocks of eight weeks. Each block consists of three courses: one economics course, one course in business economics and one (or more) support course(s) or skills training.
Subjects range from micro to macroeconomics, from accounting to mathematics, and from philosophy to organisation and strategy. Lectures are combined with small-scale work tutorial groups to work on your assignments and prepare for exams. In these separate sessions, led by a student mentor, you will work on your skills in studying, presentation, writing and debating.
Years two and three: Adding breadth and depth to knowledge, skills and experience
Your second year is again structured around three disciplines. You will deepen your knowledge of the subjects introduced in the first year. You will also be introduced to several new subjects like international economics, marketing, finance and economics of the welfare state. You cover not just the theory: all courses consist of lectures as well as practical applied assignments in small-scale work groups.
In your third and final year, the choice is yours. You will pick your major and have a chance to add more breadth to your studies with electives and a minor. Now is also the time to do an internship or take part in an exchange programme at one of our many partner universities abroad.
Bachelor 1
Take-Off Bachelor
Guidance (IBEB)
Accounting (IBEB)
Introduction to Mathematics
Academic Skills (IBEB)
Microeconomics
Introduction to Data-analytics
Macroeconomics
Applied Statistics 1
Guidance (IBEB)
Mathematics and Game Theory
Philosophy
Introduction to Behavioural Economics
Organisation and Strategy
Bachelor 2
Applied Microeconomics
Applied Statistics 2
International Economics
Economics of the Welfare State
Finance 1 (IBEB)
History of Economic Thought
Introduction to Econometrics
Empirical Marketing
Intermediate Accounting (IBEB)
Research Project
Bachelor 3
Minor
Electives
Career Skills
Major
Bachelor's Thesis Economics and Business
Ideal Students
Is this the right programme for you?
Are you ambitious, driven, self-motivated and eager to study together with international students? In that case, the International Bachelor of Economics and Business Economics is the programme for you!
The following traits will stand you in good stead to do well in this programme:
You have an affinity with mathematics
Studying in English poses no serious problem for you
Sharing your (international) experiences is something you enjoy
You thrive in a team setting, but can also work independently
While trying to get the most out of your study, you do not mind hard work
Career Opportunities
Being an Economics and Business Economics graduate from Rotterdam will take you anywhere you want, depending on the specialization you choose. Our graduates are most commonly found in fields like banking, accountancy, tax consultancy, economic research, or in trade and multinational companies.
You also find plenty of Rotterdam economists in more generalist positions at the academic level such as stock exchange analysts, entrepreneurs, tax inspectors, politicians, HR managers, sales and marketing managers, and scientific journalists.