BSc in
Bachelor of Science Business Informatics
Diploma University of Applied Sciences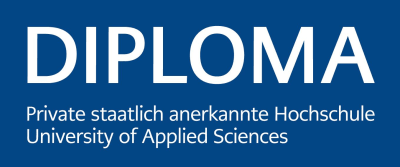 ---
Campus location
Bad Sooden-Allendorf, Germany
Study format
Distance Learning, On-Campus
Tuition fees
EUR 257 / per month *
Application deadline
Request info
Earliest start date
Request info
* Distance learning: € 257.00 / month
Scholarships
Explore scholarship opportunities to help fund your studies
Introduction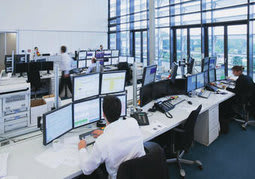 The Bachelor's degree in Business Administration = "IT can be completed as part-time distance learning with classroom lectures at the locations Berlin, Friedrichshafen, Kassel, Leipzig and Munich. In this form of study, the lectures take place on approximately 12 Saturdays per semester.
Furthermore, the distance learning course in business administration = "informatics" can be taken as a virtual distance learning course with online lectures . Especially for part-time students, this form of study offers a largely location-independent possibility of further training with the greatest possible flexibility.
A purely face-to-face course in the degree course in Business Old = "IT can be taken at the Bad Sooden-Allendorf location.
The Bachelor of Science (B.Sc.) degree in Business Informatics qualifies graduates for a subsequent Master's degree, for example for the Master's degree in MBA at the Diploma University.
Bachelor degree in Business Administration = "informatics
The degree in business administration = "informatics encompasses the scientific planning, development and use of information and communication systems. Business administration and computer science as well as sub-areas of engineering and law are combined to form an interdisciplinary subject.
The degree in business management = "informatics includes specialist knowledge to analyze and optimize information systems for business processes in the modern information society. This includes preparation for Industry 4.0, big data and" the internet of things ".
By choosing one of the three core compulsory fields of e-business, software engineering or intelligent database systems , individual and labor market-related differentiation and specialization is possible within the course.
Wirtschaftsalt = "IT in practice
Successful completion of a bachelor's degree in classroom or distance learning opens up a wide range of career prospects for graduates. In all areas in which there is a high level of IT, business economics = "information technology is used, such as in IT departments or also in business departments with distinctive fields in information technology.
The professions of application developer and systems analyst are among the most important professions in the core area of information technology for graduates of business studies.
Normal period
Distance learning: 7 semesters / 180 ECTS
The actual study period can be extended free of charge for up to 4 semesters over the standard period of study.
accreditation
Accreditation of the course by the accreditation agency AQAS eV
tuition fee
Distance learning: € 257.00 / month (total € 11,459.00 plus one-time examination fee of € 665.00)
study form
Attendance study or distance learning. The distance learning course takes place alternating between self-study with study books and full-day Saturday seminars (about 12 Saturdays per semester) at one of our numerous nationwide study centers or online in the "virtual lecture hall" of the DIPLOMA Online Campus.
admission requirements
General university entrance qualification, Fachhochschulreife, passed master's examination or according to the regulation on access to higher education in the state of Hesse, ie either completion of a career development training of at least 400 hours, a technical school or a vocational or administrative academy or final examination in a state-recognized training occupation followed by at least 2 years of employment and a separate university entrance examination.
For further information on special qualifications, please contact DIPLOMA Hochschule. Applicants who do not meet the requirements mentioned above may initially attend the course as guest auditors if the access authorization is within a max. 2 semesters is achieved.
For foreign degrees, equivalence for admission must be demonstrated.
degrees
Bachelor of Science (B.Sc.)
Graduates receive a bachelor's degree and diploma as well as a Diploma Supplement written in English and a transcript of records, which identify them internationally as academics with a bachelor's degree.
Major fields of study
E-business
The compulsory elective focus on e-business in the degree program in Business Old = "informatics (B.Sc.) comprises three modules
E-business applications
Development of e-business applications
E-business project
From the point of view of e-business, the focus is on the development and project planning of e-business applications. Accordingly, the knowledge learned is deepened and implemented in an individual project work.
Software engineering
The compulsory major in software engineering in the degree program in Business = IT (B.Sc.) comprises three modules
Specialization in software engineering
Software project management
Software project
The focus is on deepening into modern software engineering with appropriate project management methods. The knowledge gained is deepened and consolidated in an individual software project.
Intelligent database systems
The elective focus on intelligent database systems in the degree program in Business Old = "informatics (B.Sc.) comprises three modules
Data warehousing
Data mining
Project intelligent database systems
The focus in this focus is on the topic of "big data" and modern techniques to deal systematically and profitably with the large amounts of data in the Internet society. The knowledge learned is deepened and implemented in an individual database project.