Bachelor in
Bachelor of Engineering in Industrial Engineering
Diploma University of Applied Sciences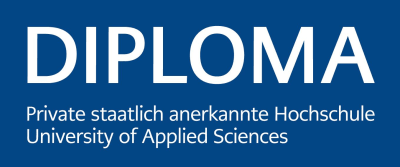 ---
Campus location
Bad Sooden-Allendorf, Germany
Study format
Distance Learning, On-Campus
Tuition fees
EUR 257 / per month *
Application deadline
Request info
Earliest start date
Request info
* Distance learning: € 257.00 / month
Scholarships
Explore scholarship opportunities to help fund your studies
Introduction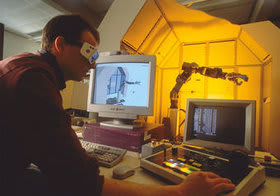 The bachelor's degree alt = "Industrial engineering can be completed as a face-to-face course in Bad Sooden-Allendorf, as a distance learning course with face-to-face events at selected study centers or as a virtual distance learning course with online lectures and exams at all DIPLOMA study centers in Germany. Visit us in the" Virtual Trial events technology ", which are regularly offered.
The standard period of study for the course old = "Industrial engineering in distance learning is 7 semesters and in semester study 6 semesters . Completed studies entitle to a subsequent master's degree in engineering or economics, for example to continue the course with the consecutive Master of Arts (MA) Economics and law - focus on management or the master's degree MBA at DIPLOMA University.
Contents of the course alt = "industrial engineering
The bachelor's degree course alt = "Industrial engineering conveys operational and legal science as well as natural and engineering science content. The focus of the course is in particular to rethink conventional mechanical engineering and electrotechnical solutions and to plan and use less complex, usually cheaper combination solutions of mechanical engineering and electrotechnical components. The industrial engineer thus bridges the gap between economic and technical ways of thinking and designs, plans and organizes the work and business processes of a company with regard to their optimal economic and technical implementation.
By choosing one of the three core elective areas of logistics, industrial informatics or renewable energies , individual and labor market-related differentiation and specialization is possible within the course.
Fields of activity for industrial engineers
Graduates of the course of study alt = "Industrial engineering offer themselves as an" all-rounder "a wide range of professional opportunities: Industrial engineers are very much in demand, particularly in industry, but also in business consulting . In industrial companies in particular, there is a high need to automate and modernize processes related to the modern IT society There are often areas of application in departments for product development, manufacturing, sales, logistics, administration, controlling or quality management.
Normal period
Distance learning: 7 semesters / 180 ECTS
The actual study period can be extended free of charge for up to 4 semesters over the standard period of study.
baseline
With sufficient number of participants in the winter semester (October) and summer semester (April).
accreditation
Accreditation of the course by the accreditation agency AQAS eV
tuition fee
Distance learning: € 257.00 / month (total € 11,459.00 plus one-time examination fee of € 665.00)
study form
Attendance study or distance learning. The distance learning course takes place alternating between self-study with study books and full-day Saturday seminars (about 12 Saturdays per semester) at one of our numerous nationwide study centers or online in the "virtual lecture hall" of the DIPLOMA Online Campus.
admission requirements
General university entrance qualification, Fachhochschulreife, passed master's examination or according to the regulation on access to higher education in the state of Hesse, ie either completion of a career development training of at least 400 hours, a technical school or a vocational or administrative academy or final examination in a state-recognized training occupation followed by at least 2 years of employment and a separate university entrance examination.
For further information on special qualifications, please contact DIPLOMA Hochschule. Applicants who do not meet the requirements mentioned above may initially attend the course as guest auditors if the access authorization is within a max. 2 semesters is achieved.
For foreign degrees, equivalence for admission must be demonstrated.
NEW: As a state-certified technician, you now have the opportunity to significantly shorten your studies.
degrees
Bachelor of Engineering (B.Eng.)
Graduates receive a bachelor's degree and diploma as well as a Diploma Supplement written in English and a transcript of records, which identify them internationally as academics with a bachelor's degree.
Major fields of study
logistics
Logistics is a core compulsory subject in the course old = "Industrial Engineering (B.Eng.). The focus comprises the three modules
Logistics tools
Logistics controlling
E-logistics
In addition to in-depth logistics, case studies on selected logistics scenarios are dealt with, logistics models are developed and implemented, and the basics of e-business with a focus on logistics are laid.
Industrial IT
The compulsory major in industrial informatics for the course old = "Industrial Engineering (B.Eng.) Consists of the three modules
Integrated automation in industry
Software engineering for industrial applications
IT infrastructure
The deepening in industrial informatics reflects future developments in industry by the growing together of internet and society, which is often found under the terms Industry 4.0 and "the internet often things".
Renewable Energies
The elective focus on regenerative energies of the course old = "Industrial Engineering (B.Eng.) Comprises the three modules
Management and structure of the energy industry
Sustainability and management of integrated energy supply
Technical management of renewable energies
The focus here is on implementing sustainability in energy management, including renewable energies. Case studies are used to show what possible methods and increases in efficiency look like.