Bachelor in
Bachelor of Business Administration (Honours) - Accounting, Audit and Information Technology
Conestoga College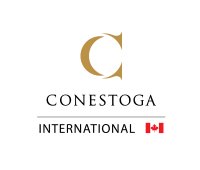 Introduction
The Bachelor of Business Administration in Accounting, Audit, and Information Technology (AAIT) program at Conestoga College is a unique degree program that provides students with a comprehensive education in accounting, audit, and information technology.
The program aims to produce graduates who possess the skills necessary for success in the global business environment. The program includes theory, integrated applied projects, and paid co-op work terms, providing students with hands-on experience.
Graduates of the program will meet the undergraduate educational requirements for direct entry into the Chartered Professional Accountants (CPA) Professional Education Program (PEP). The program also offers opportunities for graduates of accounting diploma programs.
In addition, the AAIT degree has received exemption accreditation with the Association of Chartered Certified Accountants (ACCA), providing graduates with a head start on obtaining their full ACCA designation. Conestoga College is a member of AACSB International - The Association to Advance Collegiate Schools of Business.
Scholarships and Funding
Financial Assistance
The Ontario Student Assistance Program (OSAP) is a needs-based program designed to help Ontario students cover the cost of post-secondary education. Funded by the federal and provincial governments, OSAP is intended to promote equality of opportunity for post-secondary studies through direct financial assistance for educational costs and living expenses. These interest-free loans are intended to supplement your financial resources and those of your family. The majority of students apply for loan assistance via the OSAP website. Students can also print the application booklet through the OSAP website. For more information, please visit OSAP & aid.
Curriculum
Level 1
Excel I ACCT70000
Introduction to Financial Accounting ACCT71100
Conestoga 101 CON0101
Introduction to Microeconomics ECON71050
Academic Communications ENGL71000
Business Math MATH71775
Level 2
Intermediate Financial Accounting I ACCT71250
Managerial Accounting I ACCT71260
Introduction to Macroeconomics with International Applications ECON71030
Marketing MKT71090
Group Dynamics SOC71500
Level 3
Intermediate Financial Accounting II ACCT72000
Organizational Behaviour with International Applications BUS71200
Professional Communication ENGL72000
Management Information Systems INFO71400
Statistics STAT72105
Level 4
Accounting Applications ACCT72010
Excel II ACCT72020
Advanced Accounting I ACCT73030
Co-op and Career Preparation CEPR71050
Finance FIN72000
Business Law LAW72205
Level 5
External Auditing I ACCT73000
Managerial Accounting II ACCT73010
Taxation I ACCT73020
Critical and Creative Thinking Skills PHIL72700
Research Methods RSCH73100
Level 6
Co-op Work Term I (BAB Accounting, Audit and IT) COOP73180
Level 7
Managerial Accounting III ACCT73100
Internal Auditing and Risk Management ACCT73110
Taxation II ACCT73120
Database Management COMP72105
Human Resource Management HRM72105
Level 8
Co-op Work Term II (BAB Accounting, Audit and IT) COOP74050
Level 9
Co-op Work Term III (BAB Accounting, Audit and IT) COOP74060
Level 10
External Auditing II ACCT74000
Advanced Accounting II ACCT74010
Auditing Information Systems ACCT74040
IT Development and Operations INFO74060
Corporate Social Responsibility MGMT74100
Level 11
Internal Auditing ACCT74030
International Business Planning and Strategy BUS74020
Advanced Finance FIN74000
Project Management with International Applications MGMT72095
Program Outcome
Prepare financial statements using domestic or international generally accepted accounting principles.
Recommend to management appropriate accounting and financial techniques for planning and control in domestic or international settings.
Assess operating and financial policies that are legally compliant, adhere to accounting and control standards, and are ethically, culturally and economically appropriate.
Plan effective external, internal, or information systems audits.
Assess employee and organizational information and administration systems through the effective use of information technology which is culturally, legally and ethically appropriate.
Assess management's application of risk-management techniques to specific business situations.
Recommend initiatives geared towards improving effectiveness, efficiency and economy of processes, functions, employees, or businesses.
Assess programs, policies, and practices for alignment with overall organizational goals and objectives in both domestic and global contexts.
Assess the effect of domestic federal taxation on planning and decision-making for individuals and corporations.
Communicate effectively in both domestic and global contexts.
Collaborate with others using the ability to integrate information cross-functionally, critical and creative thinking, self-evaluation of own performance and professional development needs, and leadership.
Develop an appreciation of the concepts and values required to enhance the quality of life for self and others in the home, workplace and the local and global community through an exploration of selected areas of aesthetics, civic life, culture, personal development, society, work or science and technology.
Career Opportunities
Graduates may find employment in financial and managerial accounting, in external and internal audit, and in information systems audit positions.
On average, 94% of graduates from the last three years (2018 to 2020) found employment within six months of graduation.
For more details on related occupations, job market information and career opportunities, see the Government of Canada website.