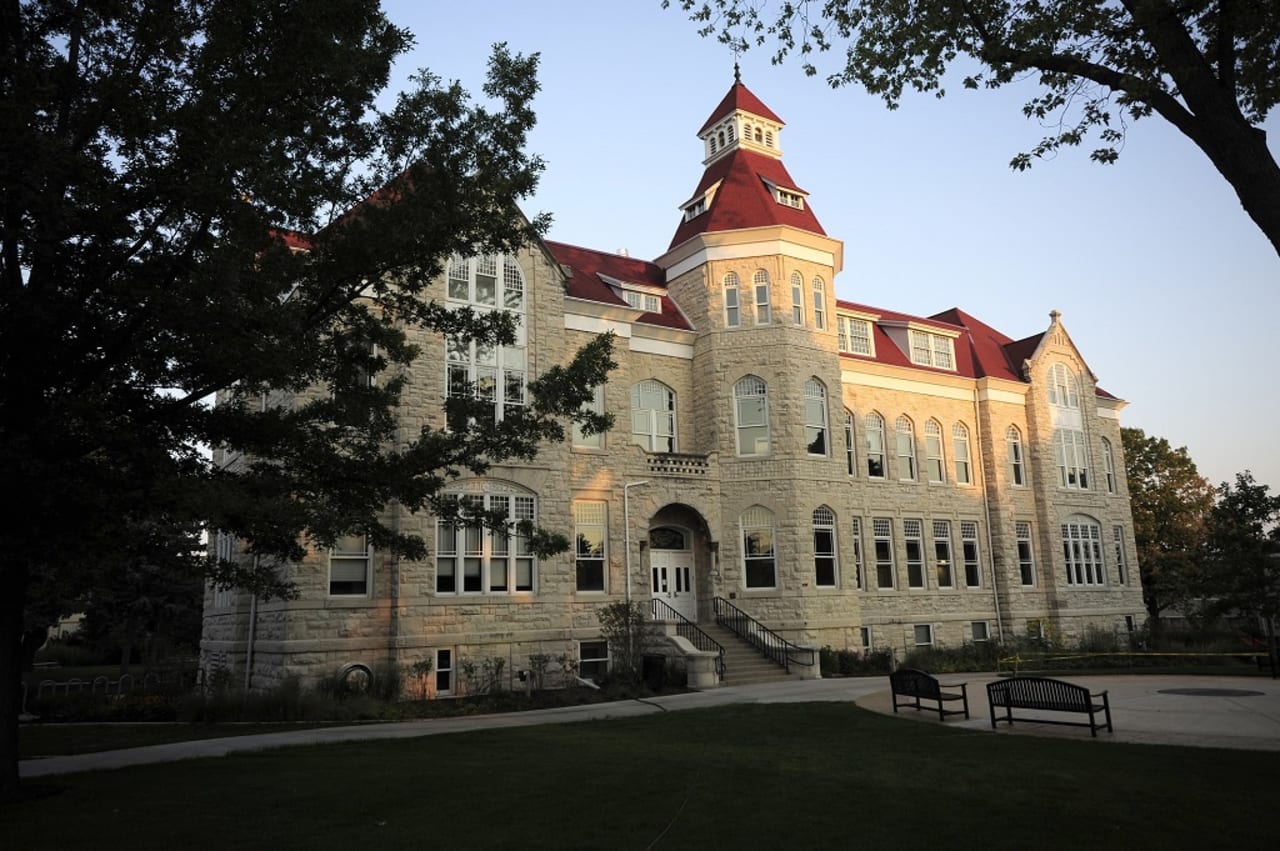 Bachelor in
Bachelor in Sports Administration
Carroll University
Key Information
---
Campus location
Waukesha, USA
Tuition fees
USD 36,400 / per year *
Application deadline
Request info
Earliest start date
Request info
* additional fees may apply / on average our international scholarship covers 45-55% of the cost of attendance for fulltime international undergraduate students
Introduction
Sports and recreation are part of everyone's life in some way—regardless of age, ability, or skill. We actively seek out ways to live a healthy and balanced life, from the avid sports enthusiast to parents who send their children to summer camp, to seniors who stay active through community programs. The global industry of sports and recreation has grown considerably in recent years as a society in general puts a greater focus on health and wellness. This growth has created career paths in a variety of areas including marketing and management positions with minor and major league sports teams, community recreation, youth sports, intercollegiate athletic departments, coaching, and outdoor recreation.
Carroll University's Sports Administration major is ideal for students who are interested in working in administrative roles in sports organizations. You'll gain the knowledge needed for a successful career in any area of sports and recreation when you learn how to apply relevant skills in a variety of areas to sports management. Minors that complement this program include the following:
Coaching
Film and Television
Graphic Design
Liberal Arts Communication
Management and Leadership
Marketing
Photography
Web Design
Our students examine a variety of areas such as financial accounting, marketing, facility operation, programming, and management, and learn how they directly relate to the field. During your courses, you'll also polish your teamwork skills through exercises and projects as you observe or have hands-on involvement in planning special events including a 5k run through Carroll's campus.
Students have opportunities to utilize Carroll's facilities for practical learning, including a wellness center, strength room, dance studio, swimming pool, and walking track. Work-study experiences in university community recreation and campus facilities will give you the real-world experience employers are looking for.
During the program, you'll visit world-class sports and entertainment venues in southeastern Wisconsin such as Miller Park and the Fiserv Forum. The lessons you take away from each facility's professionals will give you important knowledge to utilize as you apply for internships.
To complete the program, you'll participate in a 15-week internship of your choice.
During the internship, you will develop, implement and administer sports administration programming at a Carroll approved organization, and meet with other classmates to hear seminars and discuss your experiences.
Emphasis
Sports Administration majors may choose to further specialize their study through the following emphasis:
Professional Tennis Management Emphasis
Program Outcome
A student successfully completing a Spanish major at Carroll University:
Can understand with ease virtually everything heard or read.
Can summarize information from spoken and written sources and reconstruct arguments in a coherent presentation.
Can express oneself spontaneously, fluently, and precisely, differentiating meaning in complex situations.
Can summarize cultural texts (literary and sociopolitical) intended for native speakers to support analysis, reflection, and research related to global issues while integrating cross-cultural perspectives.
Can utilize a wide range of sources on cultural themes, including international and domestic sources in the target language (e.g., heritage/immigrant community newspapers, radio and TV broadcasts, or websites.
Can utilize information from a variety of sources in the target language, including sources produced by writers in the target culture for target culture readers and listeners as well as sources produced by writers in the base culture (e.g., émigré community, for émigré readers ad listeners) in order to create one's own argument, drawing appropriately on research for evidence of cultural significance.
Can balance perspectives across cultures and evaluate sources of target culture information.
Career Opportunities
Our majors pursue careers in:
​Physical education
Health education
Types of employers for physical and health education graduates:
Educational institutions
Recreational facilities
Recreational organizations
Example job titles of graduates with a bachelor's degree in physical and health education:
Teacher
Assistant trainer
Recreation leader
Assistant coach
Athletic coordinator
Certified trainer
Operations assistant
Nutrition specialist
Our graduates are employed at organizations such as:
Butler Middle School
Milwaukee Public Schools
Waller School
Corporate Express
Largo High School
Carroll University
St. Charles East High School
Federal Emergency Management
Brunswick Corporation
LPL Institutional
Curriculum
Core Courses
SPA 201 - Intermediate Spanish I 4 Hour(s)
SPA 202 - Intermediate Spanish II 4 Hour(s)
SPA 301 - Conversation and Composition I 4 Hour(s)
SPA 401 - Advanced Conversation 2 Hour(s)
SPA 480 - Internship/Capstone Internship in Spanish 2 - 4 Hour(s)
300-Level Electives
(Choose 5)
SPA 300 - Hispanic Linguistics 4 Hour(s)
SPA 305 - Spanish for the Professions 4 Hour(s)
SPA 307 - Latin American Civilization 4 Hour(s)
SPA 308 - Hispanic Civilization 4 Hour(s)
SPA 309 - Introduction to Hispanic Literature 4 Hour(s)
SPA 311 - Medical Spanish 4 Hour(s)
SPA 319 - Hispanic Cultural Studies through Journalism and Literature 4 Hour(s)
Bachelor of Arts Requirements
The requirements for a Bachelor of Arts are:
Students must take 8 credits in the same modern language (MLL) other than English, this does not include American Sign Language. Carroll University will accept a total of 8 transferred credits from another college/university as long as all 8 credits are completed in the same language.
**International students who have English as their second language should contact the Registrar concerning the Modern Language requirement.
MAT 106 - Mathematics for the Liberal Arts 4 Hour(s)
ENG 170 - Writing Seminar 4 Hour(s)
Degree requirements cannot be waived.
Note:
Four-year plans are individually developed based on the students' placement level, cohort if applicable, and all open to modification.
Each major may have specific course sequencing requirements. For specific requirements, see "Required Support Courses" within each major
Internships
We help you build real-world experience, explore careers, and network with professionals through internship opportunities. Recent placements include the following companies:
Milwaukee Brewers
Milwaukee Bucks
The Northwoods League (Collegiate Summer Baseball)
YMCA of Greater Waukesha
City of Waukesha Parks Recreation and Forestry Department
Carroll University RecSports
ESPN Radio
Scholarships and Funding
The University participates in three types of financial aid programs for its International students: scholarships, grants, and employment.
Scholarships
Carroll University offers completive scholarships for international undergraduate students. 100 percent of Carroll University students receive scholarship assistance, which helps them find a balance between studies, work, and extra-curricular activities. Scholarships play a key role in maintaining Carroll's accessibility for all students. On average our international scholarship covers 45-55% of the cost of attendance for full-time undergraduate students.
Grants
Grants are awarded based upon a student's demonstrated financial need in addition to the guaranteed International scholarship. Like scholarships, grants are considered gift aid that does not need to be repaid.
Student Employment
University employment opportunities allow students to work part-time on campus, earn an hourly wage and receive a monthly paycheck while attending Carroll. Students may work from approximately five to fourteen hours each week. The number of hours a student may work depends upon the student's financial aid award. International students get awarded an average of $2,000-$2,500 in university employment grants every year.
English Language Requirements
Certify your English proficiency with the Duolingo English Test! The DET is a convenient, fast, and affordable online English test accepted by over 4,000 universities (like this one) around the world.