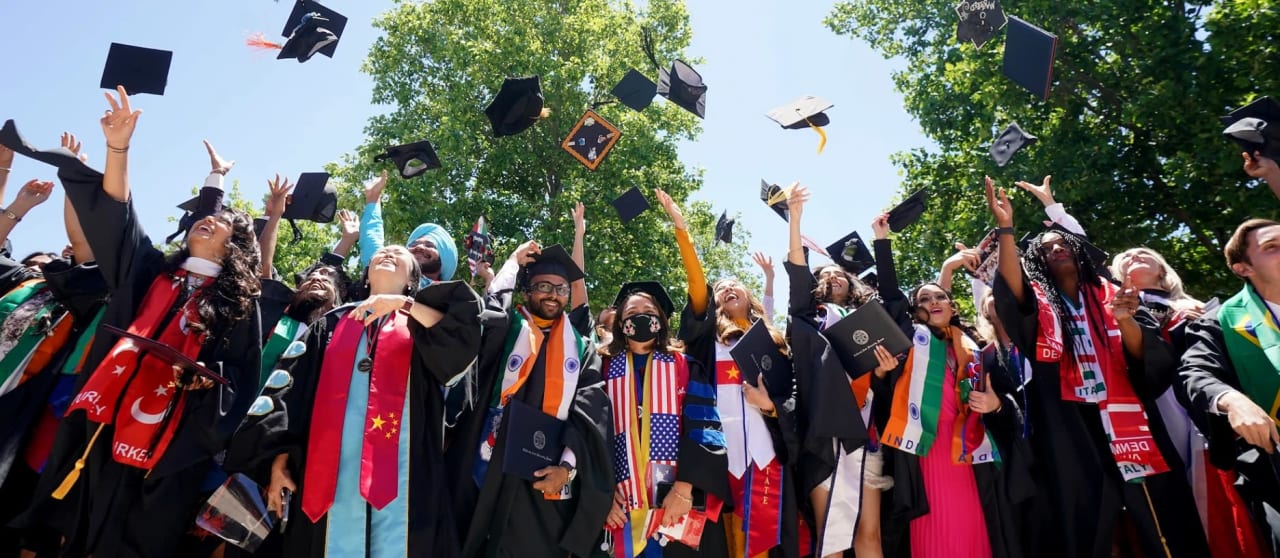 BA in
Bachelor of Arts in Art
California State University, Fresno
Key Information
---
Campus location
Fresno, USA
Tuition fees
USD 16,089 / per year *
Application deadline
01 Jul 2023
Earliest start date
Aug 2023
* with additional fees and living expenses, the overall annual cost is around $28,584
Introduction
The Department of Art, Design and Art History offers many exciting and creative opportunities for students to nurture and expand their artistic and design senses. Entering the 21st century, the department provides a broad range of experiences that prepare its graduates for art- and design-related career opportunities and artistic endeavors. Students study and produce works that include state-of-the-art computer applications, conceptual art, graphic design, and interior design. The department has fine arts as its core and foundation while offering areas of study that allow for occupational preparation in a variety of areas. The award-winning faculty is committed to the idea that a foundation in the crafts of art and design is an essential prerequisite to the production of works that show sophistication both conceptually and visually.
The facilities of the department not only include the requisite studios, state-of-the-art computer labs, and support facilities but also include an art gallery and a lecture hall in an award-winning contemporary art building complex.
Curriculum
1. Major requirements (57 units)
Art Major Core (30 units)
Lower-Division Requirements (21 units)
ARTH 10 and ARTH 11
ART 13, ART 14, ART 16, ART 20, and ART 37
Upper-Division Art Requirements (15 units)
ART 101 and ART 112
ARTH 132 and two additional 3 unit upper division art history courses.
Art Remaining Requirements (6 units)
ART 24 or ART 30 or ART 40 (3 units) 2D Art Requirement
ART 50 or ART 60 or ART 70 or ART 80 (3 units) 3D Art Requirement
Area of Emphasis (I, II, III) (15 units)
I. Drawing/Painting
ART 40, ART 120, ART 121, ART 123, ART 140, ART 141
II. Ceramics/Sculpture
ART 50, ART 60, ART 152, ART 153, ART 155, ART 160, ART 161, ART 165, ART 166
III. Printmaking/Photography
ART 24, ART 30, ART 124, ART 125, ART 126, ART 127, ART 128, ART 130, ART 133, ART 182, ART 183, ART 185
2. General Education requirements (48 units)
3. Other requirements (9 units)
American Government and Institutions (PLSI 2), Multicultural and International (MI), and Upper-division writing.
4. Sufficient elective units required to meet total units (varies); may be used toward a double major or minor.
5. Total (120 units)*
*G.E. and MI courses can be double-counted with major requirements. This total indicates that courses in G.E. Breadth C1 and G.E. Breadth E1 may be applied to the art major. These courses include ARTH 10, 11; ART 20, 40, 50 (G.E. C1); and/or ART 13 (G.E. E1). Consult the department chair or faculty adviser for additional details.