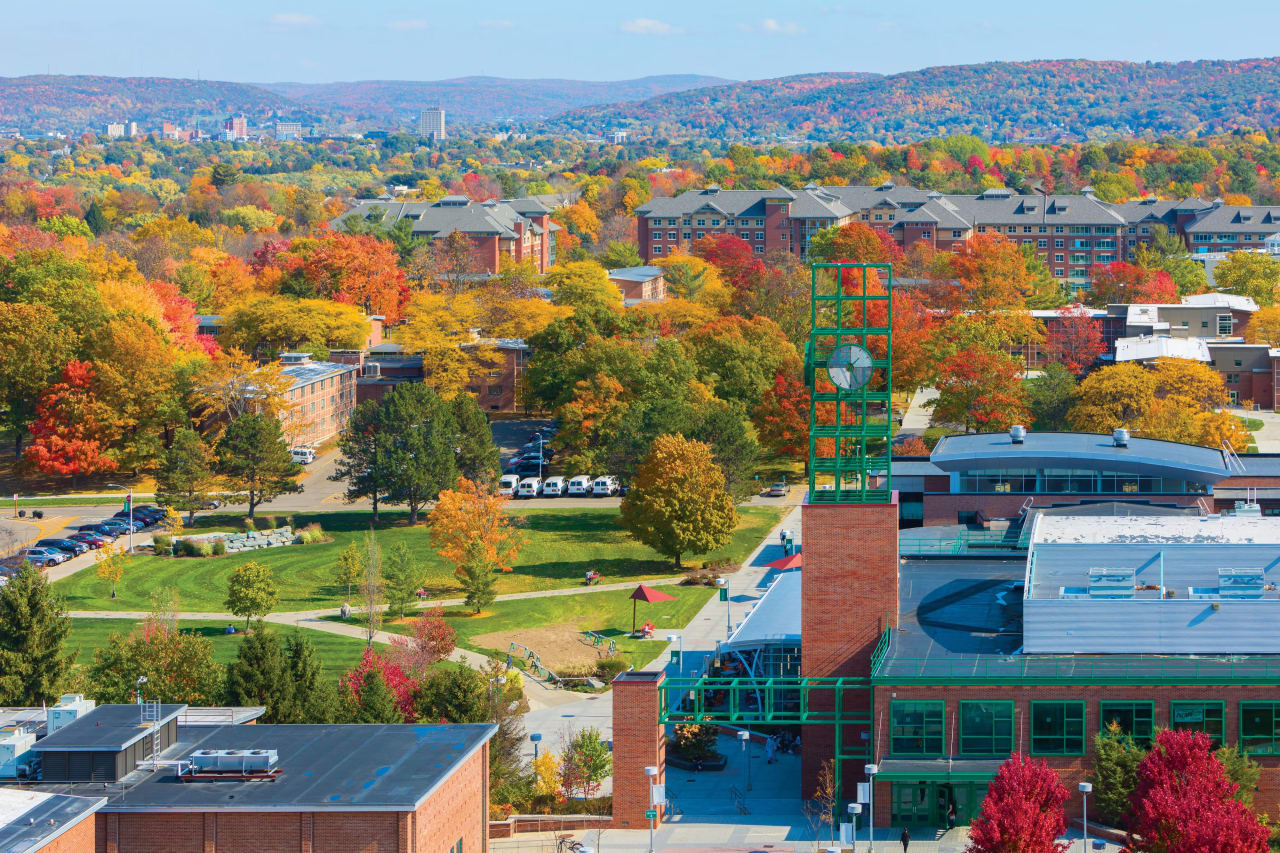 BSc in
Business Administration (BS)
Binghamton University, State University of New York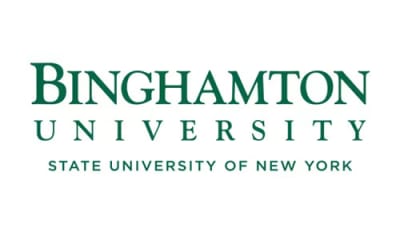 Key Information
---
Campus location
Binghamton, USA
Application deadline
Request info
Earliest start date
May 2024
* for new York state residents | for out-of-state residents and international residents - $26,160
Introduction
Binghamton University's business administration program prepares students for successful careers. Consistently ranked as one of the best public business schools in the nation, the School of Management ensures that students learn the soft skills, such as teamwork and communication, and technical skills needed to become leaders in an economy driven by disruption and innovation.
Through experiential learning opportunities, including case competitions and project courses, students explore the challenges of decision-making in complex contexts and situations and learn how to develop innovative solutions that are considerate of legal, environmental, and societal factors. Our curriculum is enhanced with analytics requirements to ensure that our students are able to interpret and communicate data-driven discoveries.
Internships, Research Opportunities, and More
The School of Management provides numerous opportunities for students to build their professional network and gain hands-on experience. With the help of the School of Management's Career Services office, students will often take on internships during their winter and summer breaks.
Students are able to build their résumé and gain leadership experience by getting involved with the School of Management's student clubs and organizations. With dozens to choose from, students are able to explore business careers in a range of industries, from fashion to sports management. With a heavily involved alumni base, students have opportunities to network and work directly with graduates who have gone on to become CEOs of Fortune 500 companies and leaders of successful startups.
Other opportunities include developing impactful community service projects with the PwC Scholars program, managing a portfolio worth a half million dollars in our student-run trading room, and working with real-world data in case competitions sponsored by major organizations.
Accelerated/4+1 Degrees
You may also be interested in our accelerated/4+1 degree programs which allow students to complete their bachelor's degree and a master's degree in just 5 years!
Scholarships and Funding
High-performing students are automatically considered for merit-based scholarships.
Curriculum
Some courses to consider in your first year:
MATH 220 - Calculus For Business & Mgmt
Elements of calculus; emphasis on maximum and minimum problems. Primarily for School of Management students, who may satisfy their mathematics requirement with either MATH 220 or MATH 224 and 225, and for economics majors in the BS specialization in financial economics. Not equivalent to MATH 224 and 225 as prerequisites for MATH 226. Prerequisites: C- or better in MATH 108 or consent of instructor. Every semester. 4 credits. Levels: Undergraduate
ECON 160 - Principles of Microeconomics
This is a standard introductory course in microeconomics. It focuses on the way the market system works, emphasizing economic interactions among individuals, business firms, and government. Topics include supply and demand, economic decision-making of consumers and firms, social efficiency, competitive, oligopolistic, and monopolistic markets, market failures, and the role of the government in the economy. Issues such as the environment, taxation, and income distribution are addressed. Students may take ECON 160 and 162 in either order they choose. Offered each semester. 4 Cr. Levels: Graduate, Undergraduate
ECON 162 - Principles Of Macroeconomics
This is a standard introductory course in macroeconomics. It focuses on the behavior and performance of the aggregate economy. Topics include the measurement and determination of national income, employment, inflation, and the interest rate, the sources of economic growth, the causes of business cycles, and how monetary and fiscal policies stabilize the economy. Students may take ECON 160 and 162 in either order they choose. Offered each semester. 4 Cr. Levels: Graduate, Undergraduate
CQS 112 - Statistics For Management
Statistical methods and their applications in managerial decision making. Topics include data collection methods, descriptive statistics, probability theory, probability distributions, estimation and hypothesis testing, regression, and correlation analysis. Not open to students who have credit for any other course in statistics, e.g., MATH 147, MATH 148, ECON 366, MATH 347, or PSYC 243. Prerequisite: CQS 111. Offered fall and spring semesters Levels: Undergraduate
CQS 111 - Computer Tools for Management
Course emphasis is upon establishing fluency in various microcomputer software tools commonly used in business, with intensive instruction in EXCEL spreadsheets and their use in various management disciplines within the school and application in solving management problems. Credit toward a degree may not be earned for both CQS 111 and CS 105. Levels: Undergraduate
MGMT 111 - Intro Decision Making in MGMT
This course serves as a general introduction to decision-making in Management and the programs and areas of study in the School of Management. This course is a required first-semester course for all School of Management freshmen. with 2 credits. Traditionally offered in the Fall Semester. Levels: Undergraduate
ACCT 211 - Financial Accounting
Basic concepts and methodology of financial accounting, including an introduction to the rules and tools used by financial accountants, with an analysis of major accounts within the chart of accounts. Includes an examination of the accounting environment, ethical issues, and practice problems for the financial accountant. 4 credits. Prerequisite: sophomore standing. Offered fall and spring semesters. Occasionally offered in the winter or summer terms. Levels: Undergraduate
ACCT 212 - Managerial Accounting
Introduction to managerial accounting. Accounting is an informational system to provide managers with the basis for decision-making. Includes basic CVP analysis, job and process costing, standard costing, and variance analysis, as well as specific situational decision-making matrices. Not open to accounting students. 4 credits. Prerequisite: ACCT 211. Offered fall and spring semesters Levels: Undergraduate
Program Outcome
After You Graduate
The School of Management Career Services office provides a wide array of services that include one-on-one career counseling, professional development workshops, career and alumni mentoring events, mock interviews, and résumé critiques.
Our students are sought out by top employers. The School of Management is the top provider of new hires for PwC and EY in New York City. Other firms that recruit our students include KPMG, Deloitte, Bank of America, Citi, JP Morgan, Mazda, Morgan Stanley, and Protiviti.
Many business administration students also pursue a Master of Business Administration (MBA) graduate degree at the School of Management. With only one extra year of study, SOM's flexible MBA program allows students to customize their curriculum and increase their marketability by exploring various career tracks.