Bachelor in
Vocals Course
BIMM Institute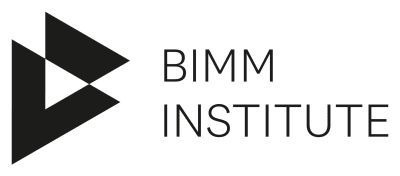 Key Information
---
Campus location
Berlin, Germany
Tuition fees
EUR 13,950 / per course
Application deadline
Request info
Earliest start date
Sep 2023
Introduction
If you're thinking about studying a Vocals Course, BIMM Institute is the place to be. This is where extraordinary vocalists are made – with the help of our world-class lecturers, inspiring masterclasses and unmatched opportunities.
Over the last 35 years, we've seen the likes of Ella Mai, Kelly Barnes (recorded for Clean Bandit and performed at the 2012 Olympic Ceremony with Beverly Knight) and KStewart walk through our doors and out into the music industry. And you can guarantee that what we currently offer is fully aligned with what the industry needs. That's because we work closely with industry partners and advisors to ensure that our vocalists have multiple skills, tools and connections to champion the music business.
Choose our three-year degree course and start your journey to your dream career.
Key facts
Available at BIMM Institute Berlin
World-class lecturers and industry-leading Masterclasses
Available as an industry-led undergraduate degree
State-of-the-art facilities and top-of-the-range equipment from some of music's leading brands
Unrivalled industry internships and real-world opportunities
Curriculum
What to expect
Not only is our Vocals course about developing your skills and finding your niche, but it's also about the wider music industry and where you'll fit within it. You'll build your experiences on stage and performing live, but you'll also learn vital employability skills that the industry is currently looking for.
In your first year, you'll be learning modules to give you a broader understanding of what it takes to be a successful vocalist.
You'll learn core topics within your first year, such as:
Performance Skills
Digital Music
Applied Performance
Creative Technology
Choose your path with optional modules
As you build your foundation knowledge and skills, it's only natural that you start developing your own style and particular interests. And that's where our undergraduate course can really work around you, with optional modules so you can develop your own route to success.
Pave your own path with options such as:
Session and Recording Skills
Working in the Creative Industries
Performance, Stagecraft and Identity
Gender and Sexuality
Studying Vocals can take you places you never initially thought. With our optional modules, you'll build your own path to success and launch into a dream career.
Potential vocals career paths:
Creative Performer
Session Specialist
Commercial Band Performer
Backing Vocalist
Music Teacher
Academic
For students wishing to maximise their instrumental and performance experience during their studies, the BMus (Hons) Popular Music Performance degree stands unique amongst our courses for its live-performance focus for students within their first year, enabling graduates to have an expert level of knowledge and performance on their chosen discipline.
The Performance Skills module will take you through the process of effective live performance through individual preparation, live ensemble performance and reflective practice. Weekly instrument-specific prep classes will equip you with techniques for effective part-preparation, memorisation and rehearsal strategies. The Live Performance Workshop component will provide you with the opportunity to further your skillset through full-band live performance. Here you will receive guided feedback and feedforward from lecturers and peers to help further your own reflective practice. This will be recorded in a weekly Reflective Journal. You will be encouraged to develop confidence on stage, and the necessary arrangement and communication skills for professional live performance.
Your lecturers
At BIMM Institute, you'll only learn from world-class lecturers. These are the people who live and breathe music. Many are highly respected vocalists themselves, with long lists of achievements and accolades under their belt. And with all these accomplishments comes knowledge, experience and tips that you won't find anywhere else.
They can provide you with those essential insider tips and exclusive knowledge. It's their role to help you step into the music industry too.
Career Opportunities
Exclusive networking opportunities
At BIMM Institute, we believe that collaboration is key. That's why you'll have access to exclusive networking opportunities that connect you to the people who can help your industry career. Plus, you'll have access to BIMM Connect – our own exclusive social media platform. Here, you'll be able to team up and network with fellow students, alumni, bands, songwriters, press agents, managers and promoters to get the most out of your time here.
Internships and opportunities
What better way to learn the tools of the trade than by getting real life experience under your belt? Our specialist Careers and Industry Teams are here to help you do just that. Thanks to their unrivalled contacts and insider connections, they'll link you up with real-world experiences that you won't find anywhere else.
Being a BIMM student also means you get access to exclusive opportunities other music students could only dream of. This includes the chance to perform at some of the best festivals on the planet (like The Great Escape Festival, Brighton Pride and Glastonbury); performing at our end-of-term gigs; and collaborating with students from other disciplines including Music Business, Event Management, and more.