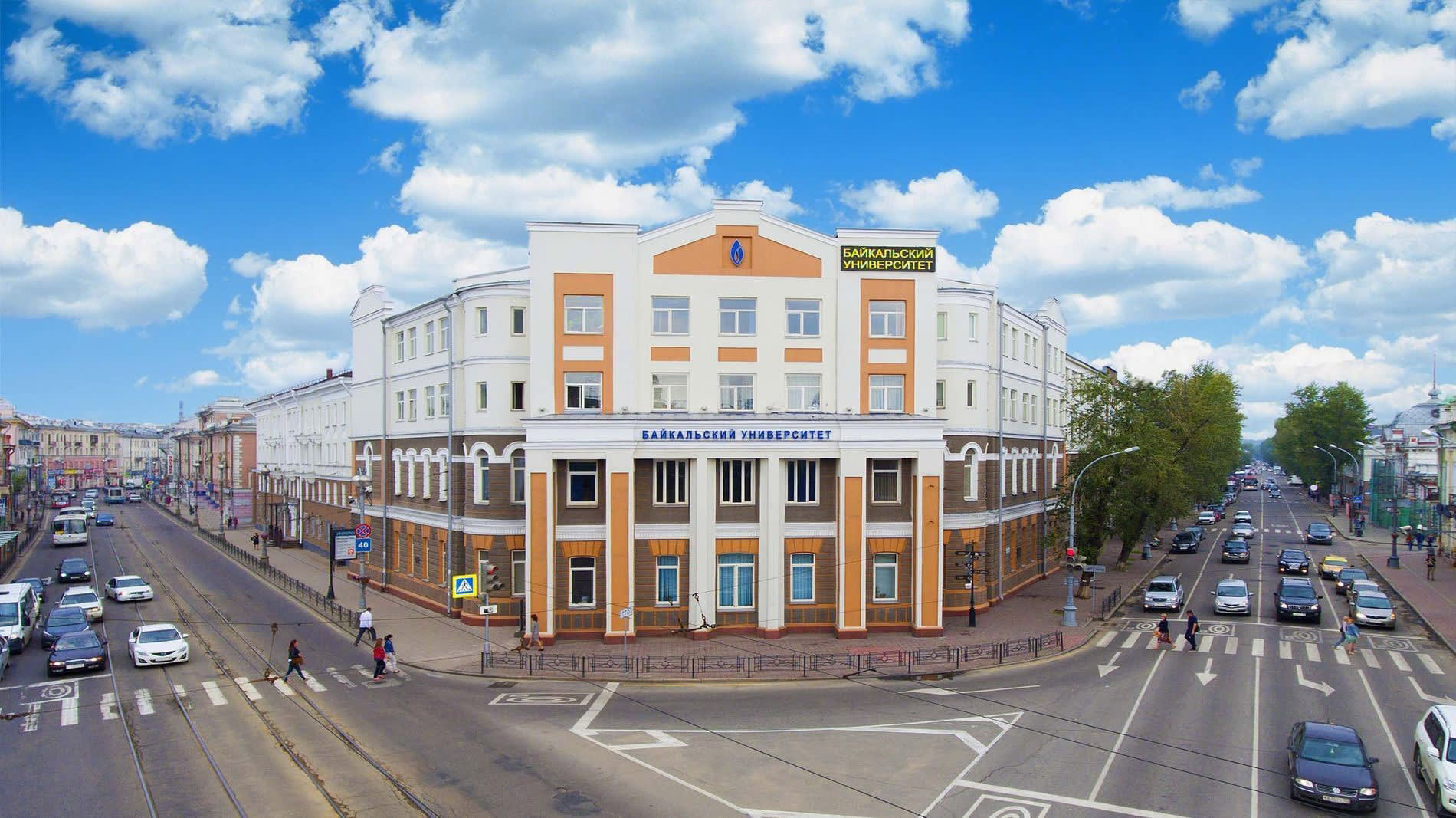 Why BSU?
Baikal State University is a great choice for highly motivated young people interested in professional development in a wide range of spheres.
The core mission of BSU is to enter the global higher education market with various contemporary Bachelor`s, Master`s, and doctorate programs and providing high-quality teaching and staff development.
BSU has strong partnership relations with many foreign universities through educational activities, international research, faculty, and student exchange. The valuable outcomes of BSU international cooperation resulted in membership in numerous educational research associations, foreign students' enrollment growth, academic mobility promotion, double-degree programs development, holding international research events, and others.
Baikal State University is located in Irkutsk, a large administrative center in Eastern Siberia, with a population of over 600,000. Only 60 km away from Irkutsk there is the world-famous lake Baikal listed among UNESCO's world heritage sites. Irkutsk is a multicultural city, which helps people of different nationalities fit in the local environment, and many non-residents feel at home here. Irkutsk citizens are friendly and tolerant, and demonstrate a true interest in the cultures and ways of other peoples.
The university has a long history. Since 1930, it has become a large academic and scientific center and is currently establishing itself in the international education space. Long-time traditions, highly-qualified teaching staff, well-established scientific schools, and a wide range of academic programs – all these guarantee a high-quality training of potential specialists and executives. We gladly invite young people from different countries to study at Baikal State University.
Baikal State University offers:
25 Bachelor's programs (a 4-year academic period)
30 Master's programs (a 2-year academic period)
The university not only provides classical academic training in Economics, Management, Law, Public Administration, Commerce, Business analytics, and Tourism but also offers relatively new programs on International Relations, Journalism, Linguistics, Translation Studies, Art, and Humanities, with the focus on Theory and Methods of teaching Russian to students of other languages, Foreign languages in International Relations, as well as Theory and Practice of cross-cultural communication.
Choosing Irkutsk as the place of their academic residence, foreign students get a wonderful opportunity to travel and observe beautiful local sites, also get to know cultures and ways of other nations.
The advantages of studying at Baikal University include:
a wide range of Bachelor's and Master's academic programs based on our best practices;
up-to-date educational technologies;
opportunities to acquire competencies relevant in a multi-cultural environment;
communication and interaction with students from over 10 countries; international academic groups;
Master's programs in International Management and Banking and Finance (in English);
opportunities to choose from a number of languages, including Russian, to study, as well as to learn language teaching methods;
participation in academic mobility programs due to established links and cooperation with foreign universities and international organization;
favorable geographic location and accessibility of Irkutsk;
a comfortable and well-equipped campus, which facilitates the academic process and helps to combine study, rest, and sports activities. The dorms are easily accessible and cost about $ 10 per month.

Baikal State University today
5 departments (Management and Finance; State and Law; International Economy and Relations; National Economy; Culture, Social Communication, and Informational Technology); 1 faculty (International faculty);
15,000 students;
526 faculty members, including 70 professors with post-doctoral degrees and 290 teachers with PhDs;
30 beautifully designed buildings with modern equipment and faculties to train 15,000 students;
leisure center for students (movie theatre);
unified network with Internet access, library with 1billion books, 6 reading halls, and an electronic library system;
publishing house;
10 research journals;
TV studio.
Irkutsk & Baikal State University Campus
Baikal State University is located in Irkutsk - the cultural, tourist, the economic center of Eastern Siberia near Lake Baikal.
The building of Baikal State University belongs to the historical monuments of Irkutsk. The campus has a history of over 100 years.
The main building was built by architect V. A. Rassoshin as Aleksandro-Mariinskaya city high school in honor of the 25th anniversary of the Royal couple Alexander III and Maria Feodorovna in 1894.
The modern campus of Baikal State University is conveniently located in the heart of Irkutsk at the intersection of central streets of the city – Lenin Street and Karl Marx Street. Nearby there is a good infrastructure; the main city attractions, theaters, museums, shopping centers, bus stops are situated here.