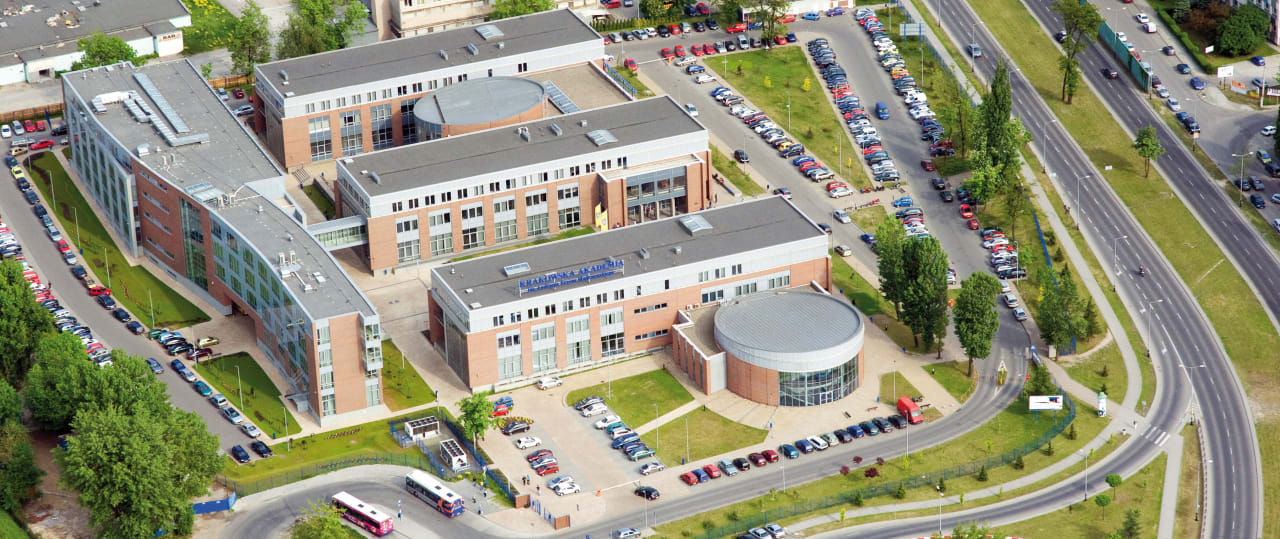 Bachelor in
Bachelor of Management
Andrzej Frycz Modrzewski Krakow University
Key Information
---
Campus location
Kraków, Poland
Tuition fees
PLN 6,800 / per year *
Application deadline
Request info
Earliest start date
Oct 2023
* per year
Introduction
Bachelor of Management
Study in English at Andrzej Frycz Modrzewski Krakow University, in Krakow.
Idea
A management education and career is by far the most universal and versatile professional preparation for your people. Earning the Bachelor Degree in English is an additional asset as contemporary business and public administration has accepted English as the lingua franca. Combined with ambitious and novel study work Management in English provides you with unique and useful skills and capabilities to successfully pursue your professional goals.
Program
This undergraduate program leads you through basic courses, followed by professional subjects and offers you the opportunities to pick one of four specialization areas. Study work is complemented by cooperation with local and international businesses. You also gain proficiency in 2 foreign languages. Krakow, the beautiful old city, the former capital of Poland, now a center of business, tourism, and education, will serve as an active learning environment for students.
The undergraduate program Management in English takes 3 years. The program comprises 180 ECTS points, spread over six semesters.
The first academic semester (Fall) usually lasts from the beginning of October to mid-February. Spring semester starts shortly after and lasts through the end of June. Study work is evenly distributed among all 6 semesters with a slightly lower workload for the last semesters. You learn 2 foreign languages (4 semesters) and work on a final dissertation in 5th semester. The last two semesters (5 and 6) are devoted to your chosen specialization (4 to choose among). Students will participate in concerts, musical and sports events and visit museums and libraries.
Learning Approach
We strongly believe in faculty – students partnership and interacting learning environment. Your an interactive classroom will be more a group of people having an interest in learning than a traditional classroom. Teaching methods are designed accordingly – lectures will convey the necessary knowledge to you, which then is practiced in workshops. Among the specialization fields, you will find one heavily based on Business Dynamics and you will learn how to use computers in modeling and solving complex business problems.