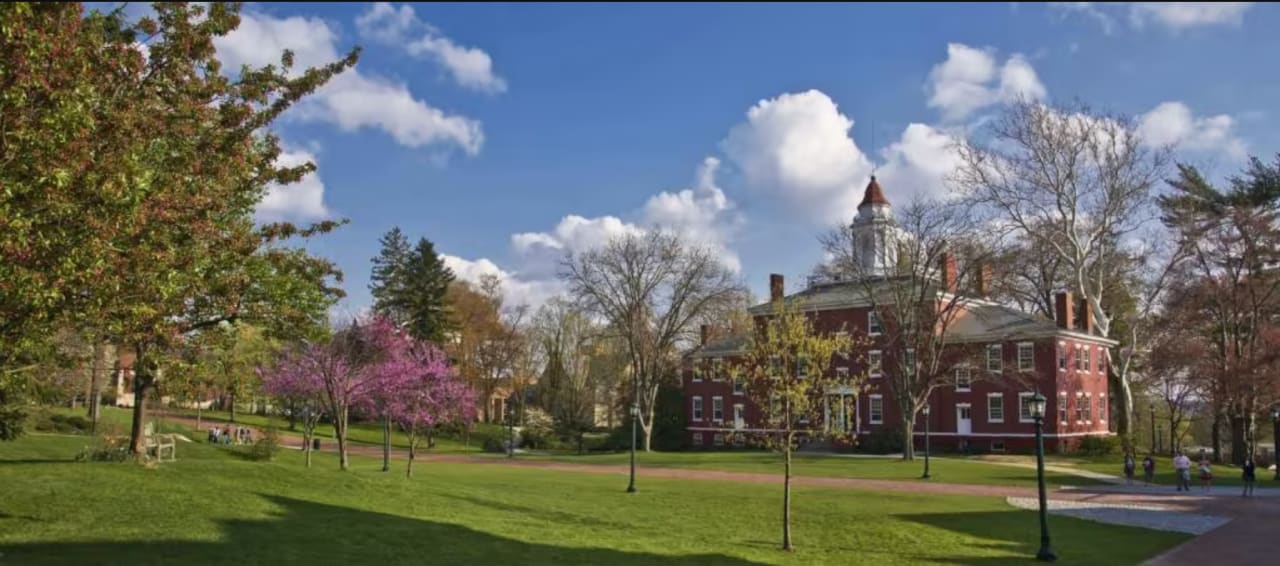 BA in
Bachelor of Arts in Philosophy
Allegheny College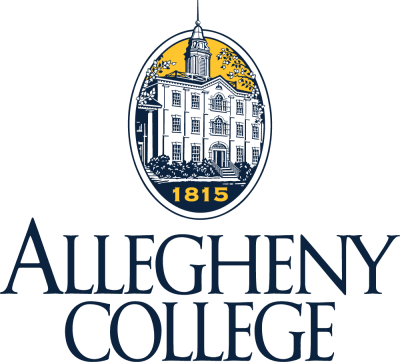 Key Information
---
Tuition fees
USD 26,475 / per semester *
Application deadline
Request info
Earliest start date
Request info
* full-time fall & spring tuition 2022-2023
Introduction
Philosophy inquires into structures that form the basis of all that exists, the ways we can justify our claims to knowledge, and the values and goals that guide individuals and societies.
Philosophy at a glance
17 Average students per regular course
1:1 Student-faculty ratio for Senior Comp mentorship
Allegheny's program considers science, technology, and medicine within the social, political, and economic cultures that support them.
Allegheny's program considers the values and goals that ought to guide individuals and society by exploring lived experiences and analyzing the social world.
Curriculum
A core philosophical curriculum — theory of reality (metaphysics), theory of knowledge (epistemology), and theory of value (including ethics and aesthetics) — is extended in advanced applied courses, such as Global Justice and Medical Ethics.
Year 1
Introductory and 200-level courses are appropriate picks for entering students and for others new to philosophy. Courses need not be taken in strict order. Philosophy majors should choose at least two of the department's three introductory offerings: Values and Knowledge, Ethics and Community, and The Examined Life.
Year 2
Few classes include as many as 20 students, and many offerings include significant student contributions to course development. Our 200-level topical courses include Literature, Film, and Medicine; Oppression and Liberation; Theory of Knowledge; Science in its Cultural Setting; Mind and Brain; Philosophy and the Arts; and Business Ethics. The history of philosophy is considered within four courses: Ancient, Modern, American Pragmatism and Politics, and Black American Thinkers.
Year 3
Our 300-level and 500-level offerings are advanced studies that are often arranged as seminar discussions, so a great deal of student contribution is expected. These courses include Global Justice, Ethics and Existence, Medical Ethics, and the Philosophy Seminar, a topical study for all majors and minors that features our most advanced and focused work. The Philosophy Seminar is usually completed in the junior or senior year of study.
Year 4
The two-semester Senior Comp may be started in the junior or senior year. The Senior Comp is a tutorial arrangement: an individualized course of study that develops a student's own original thesis with the research guidance of a faculty member. A major in philosophy requires eight courses in addition to the Philosophy Seminar and Senior Comp. Individualized programs of study may be approached in consultation with a faculty member, who is the student's designated College advisor.
Program Outcome
Students who successfully complete a major in philosophy will be able to:
Read. Read and comprehend arguments in their primary sources, reading in translation, as necessary.
Inquire. Demonstrate an understanding of the methods employed in philosophical inquiry, as well as the cultural and historical origins of those methods.
Analyze. Engage in a critical analysis of the legitimacy and limitations of the knowledge these methods elicit.
Contextualize. Appreciate the role of cultural and historical context in the development of philosophy.
Consider. Appreciate the ethical issues created by the culture and the dominant philosophies of the modern and contemporary West.
Articulate. Orally express thoughts relevant to philosophical inquiry; write clear, well-structured essays exhibiting command of the preceding abilities.