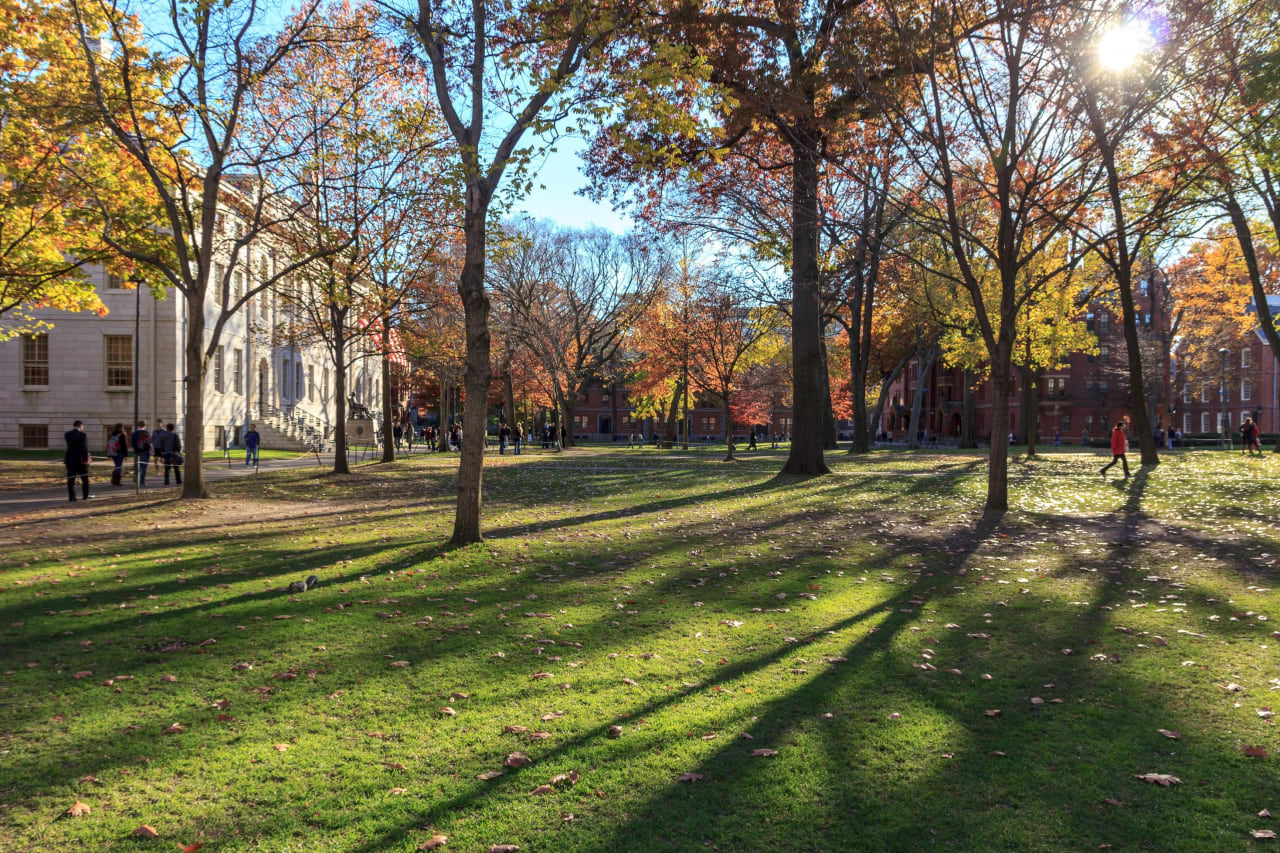 Bachelor in
Art Major and Minor
Albion College

Key Information
---
Campus location
Albion, USA
Application deadline
Request info
Earliest start date
Request info
* international students
Introduction
Bring your vision to life through photography, painting, drawing, or sculpture. Hone your technical skills, develop your artistic practice and contextualize your work in art theory and history. As an art major or minor, you'll learn to think critically, build technical knowledge and skills, and prepare for a life of creative expression, wherever your career leads.
Why Study Studio Art at Albion?
At Albion, we take an interdisciplinary approach to studio art, giving students the opportunity to explore different mediums and take inspiration from contemporary and historic practices. You'll be taught by faculty who are successful professional artists and have the opportunity to learn from our visiting artists in residence. As an art major, you'll hone your technical skills and learn to express complex concepts through creative mediums.
Pull your first silver gelatin print in the darkroom made from an image you created on your smartphone.
Create an illustration, and transfer it to a woodblock to carve, and print on the press.
Study prints from our collection, and write about your findings to be included in a publication.
Learn how to fire a wood kiln and watch the magic of chemistry in the ceramic firing process.
Explore the way artists have historically engaged in social activism and protest.
Examine the development of photography from its earliest explorations rooted in physics and chemistry to its ever-branching applications across the digital landscape.
Scholarships and Funding
Albion College offers scholarships to incoming and current students who demonstrate exceptional artistic talent. As a prospective student, you can choose to apply for an art scholarship by submitting a portfolio for review.
Curriculum
Program Pathways
As an art major, you'll have the opportunity to delve deep into your studio practice by pursuing a B.F.A., or the freedom to broaden your study in other areas while earning your B.A.
Studio Art B.F.A
B.F.A. students take 14+ classes in studio art alongside other major requirements during their time at Albion, allowing them to explore their creative process deeply. Students may be admitted into the B.F.A. program by presenting a portfolio of their work to the art faculty, preferably in their sophomore or junior year.
Studio Art B.A.
B.A. students take 10 classes in studio art alongside other major requirements during their time at Albion, allowing them to explore their creative practice while learning more about the ideas they are passionate about in other departments.
Exhibitions
At Albion, you'll be exposed to new ideas and techniques–and given opportunities to show your own work–thanks to our rotating program of exhibitions in the Bobbitt Visual Arts Center. You'll also study original artworks and artifacts from our collection first-hand, including 2500 prints ranging from the 15th century to today.
Studios
As a Studio Art Major or Minor, you'll have 24-hour access to our well-equipped visual art studio spaces. Our facilities include spacious painting and drawing classrooms, a fully-equipped wet darkroom, an iMac computer lab and professional-grade printers, a woodshop, welding facilities, a 6500 square foot ceramics facility with wood, raku, electric and gas kilns, and a print shop equipped for letterpress, etching, screen printing, and lithography.
Off-Campus Programs
We offer many ways for students to experience art education across the country and around the world. You might intern at an internationally recognized museum, spend a semester deepening your knowledge and experience in the New York Arts Program or broaden your horizons by studying abroad in Europe or Australia.
Program Outcome
What Will You Learn as an Art Major?
You'll learn the materials and methods of historic and contemporary processes: painting, drawing, printmaking, sculpture, video, ceramics, installation, photography, and how these disciplines work together in contemporary art.
You'll take foundational classes in drawing and two- and three-dimensional processes before branching out into photography, ceramics, painting, printmaking, sculpture, and digital tools.
In our art history classes, you'll examine critical issues, theory, and art from the 1960s to the present, and learn about the dominant arts of each continent framed within historical, religious, political, economic, and social events.
As you develop your creative practice, you'll learn to investigate issues like identity, race, and gender through your research and art-making. You will examine culture, politics, science, gender and sexuality, history, and globalization through the visual arts. You will find connections in visual art that link research and theory to other subjects of inquiry like chemistry, anthropology, ethnic studies, philosophy, math, business, kinesiology, geology, and history.
During your time in our art history classes, you'll learn how to define yourself through visual arts and find your unique voice.
Career Opportunities
Whether you go on to practice as an artist, pursue graduate education, or apply your skills to teaching, designing, or arts administration, the conceptual framework you develop as an art major provides a critical and creative foundation for success. By learning and practicing within a liberal arts framework, you'll graduate with a deep understanding of art history and theory and a toolbox of finely honed technical skills.
Job Titles
Architect
Artist
Art Therapist
Book Illustrator
College Professor
Set Designer
Art Lawyer
Social Media Coordinator
Filmmaker
Curator