Degree in Management and Production of Creative Industries
Home ›
Bachelor ›
Arts ›
Degree in Management and Production of Creative Industries
Program Description
At ESART we train the professionals that will enable the creativity of tomorrow.
Double Degree:
Degree in Management and Production of Creative Industries - BA (Hons) Management by Bath Spa University - *
Higher Diploma in Management - Pearson BTEC LEVEL 5 HND in Performing Arts (Production) -
ESART offers the first and only university degree in Management and Production of Creative Industries.
The Degree develops the ethical, theoretical and practical knowledge necessary to make all kinds of cultural projects a reality. This program is indicated for students interested in developing careers in the management of performing arts, art and cultural management or the creative industries in general.
This curriculum encourages learning about the functioning of the sector and the markets of the creative industries, from different angles and perspectives. The content of the course includes: Creation and management of Creative Companies, Marketing for the Arts, Production Management, Design and Project Management, Finance and Accounting, Cultural Equipment Management, Human Resource Management and Professional Development.
The training is based on the analysis of one's own experience through numerous practical exercises and real projects, thus favoring the development of a professional career from the start of the first course from both individual and collective projects with real impact within the sector . From the first course, several projects are managed and produced, such as the organization of concerts or the production of theater and dance; In the second year, this type of project continues to be produced, to which are added others such as management practices in a cultural center or the design and production of a project of its own; to finish in third designing, managing, producing, communicating and evaluating a cultural project of its own in the current market context.
* Subject to approval.
Curriculum
First course
Creative Arts Professional Practice
Preparation, Process and Production in the Creative Arts
Managing a Creative Business
Stage Management in Practice
Employability Skills
Business and the Business Environment
Production Skills for Performance
Management Accounting
Second Course / Level 5
Creative Arts Research Skills
Project Design, Implementation and Evaluation
Marketing the Creative Arts
Performing Arts Facilities Management
Production Management in the Creative Arts
Music Business in the 21st Century
Digital Marketing
Third course
Business Plan Project
Creative Enterprise (Entrepreneurship and Professional Development)
Investigation project
ECTS credits: 180
Professional outings
This program has been designed to meet the needs of students interested in developing a management career (Management) in the performing arts (theater, music, dance, audiovisual / cinema) and cultural industries in general.
ESART enjoys a very unique multidisciplinary environment that brings together music, performance and dance students all involved in a highly collaborative and practical learning journey that presents frequent opportunities for internships. Thanks to our close relationship with cultural industries there are also opportunities to participate in external internship activities.
The syllabus integrates a balanced selection of subjects covering key areas including: Management, Marketing, Digital Marketing, Stage Production, Project Creation and Management, Creative Entrepreneurship, Research, Music Business, Professional Development, International Business, Accounting and Finance.
The structure of the program provides a common theoretical base, opportunities to learn in a practical way different areas of the world of performing arts and cultural industries leaving space, especially in the last year, to specialize in an area of specific interest.
The program prepares its graduates for very varied professional outings that could include, among others: Production and Management of Festivals (music, dance, etc.), Programming of Theaters, Rooms and Tours, Representative of artists, Promotion, Communication and Marketing, Tour Manager, Direction of Cultural Equipments (theaters, museums, civic centers), Record Labels, Musical Publishers, Community Management, Journalist, Direction of Dance Companies / Interpretation.
Last updated Mar 2020
About the School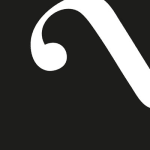 ESART Campus Barcelona es un Centro de Estudios Superiores Internacional que imparte grados BA (Hons) en Interpretación, Teatro Musical, Danza, Música: Creación y Producción, Gestión y Producción Artí ... Read More
ESART Campus Barcelona es un Centro de Estudios Superiores Internacional que imparte grados BA (Hons) en Interpretación, Teatro Musical, Danza, Música: Creación y Producción, Gestión y Producción Artística, acreditados todos ellos por Bath Spa University (Reino Unido). Tanto a nivel español como a nivel internacional, todas las titulaciones tienen reconocimiento oficial garantizado por el Tratado de Bolonia en el marco del Espacio Europeo de Educación Superior.
Read less