close
Filters
See Results
Bachelor degrees from accredited colleges and universities can be important stepping-stones toward a successful career.The most common type of undergraduate program is a bachelor's degree, usually awarded after four years of successful study
Bachelor Program in Developmental Psychology in South Africa
1

Results in Developmental Psychology, South Africa
format_list_bulleted Filters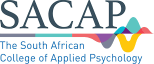 This dynamic programme offers advanced academic challenge levels and builds intellectual independence and research capacity in psychology principles and methodologies at a pos ... +
This dynamic programme offers advanced academic challenge levels and builds intellectual independence and research capacity in psychology principles and methodologies at a postgraduate level of study.
-
TIP! If you represent a school and want to add your programs to our listings, contact us here
Earn a scholarship worth up to US$10,000
Discover the options our scholarship can give you.