Bachelor of Engineering (Honours) in Civil Engineering
Home ›
Bachelor ›
Bachelor of Engineering (Honours) in Civil Engineering
Program Description
The credit requirements for this programme are indicative only. They are subject to review. This programme does not consider second choice applications. The Faculty of Construction and Environment International Student Scholarships (FCE ISS) will be offered to eligible international students. Please click here for more details.
Programme Aims
This professional programme is designed to provide students with a broad-based and high-quality interdisciplinary education in the areas of structural, environmental, transportation, hydraulic and geotechnical engineering as well as construction management. It aims to nurture students as all-round civil engineers who are ready to work on engineering projects with commercial, social, legal and political complexities.
Characteristics
The attractive features of this programme are as follows:
Four-year full-time comprehensive programme with a wide range of Core and Elective Subjects;
Opportunity to study abroad for one to two semesters in subsidized exchange programmes at internationally famed universities;
Practical training modules at the University's technologically advanced Industrial Centre;
Summer industrial placement in Hong Kong, the Chinese mainland or overseas between the third and fourth years of the programme; and
Scholarships are available for students with excellent academic performance.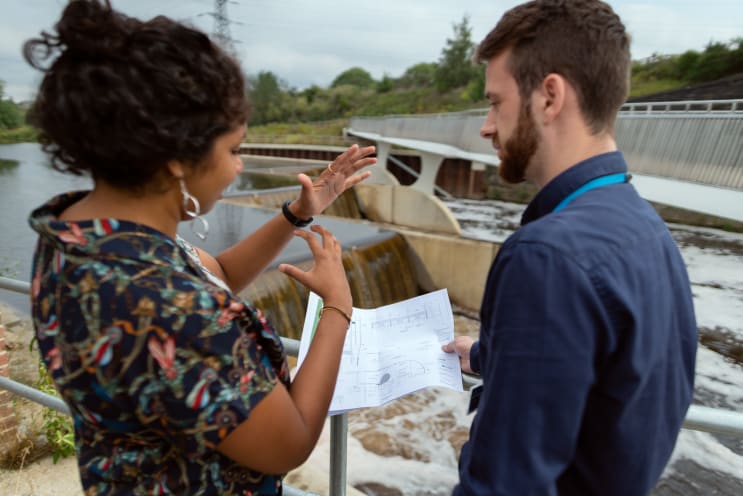 Curriculum
Comprehensive civil engineering subjects are taught in the third and fourth years, covering practical knowledge of structural, hydraulics, environmental, geotechnical, construction management and transportation engineering.
In the final year, students are required to work on an Individual Project and a Design Project. They are also allowed to choose Elective Subjects in their areas of interest.
For subject details, please visit http://www.polyu.edu.hk/cee.
Professional Recognition
Full accreditation has been granted for the 4-year BEng (Hons) Degree Programme in Civil Engineering by The Hong Kong Institution of Engineers (HKIE). Graduates of this programme will be qualified for Scheme A training of the following disciplines of HKIE:
Civil Discipline
Environmental Discipline
Geotechnical Discipline
Structural Discipline
Logistics & Transportation Discipline (on condition that the graduates must have completed "CSE40408 - Traffic Surveys and Transport Planning")
Graduates of this programme are expected to be qualified for Corporate Membership of HKIE.
Career Prospects
Our graduates are well-prepared for employment as graduate engineers and receive rewarding salaries in both public and private sectors, such as Buildings Department, Civil Engineering and Development Department, Drainage Services Department, Environmental Protection Department, Highways Department, Housing Department, Transport Department and Water Supplies Department of the HKSAR, as engineering consultants and contractors.
Entrance Requirements
PolyU welcomes applications from qualified candidates from around the world. The following guidelines are for the reference of students who wish to seek admission to PolyU based on non-local qualifications. Qualifications that cannot be found below will be considered on a case-by-case basis.
GCE A-level / International A-level

GCE Advanced Level or International Advanced Level with passes in 3 AL, OR 2 AL and 2 AS, subjects

(This is only the minimum eligibility criteria. Applicants who gain admission, typically, attain at least BBB in 3 AL subjects.)

International Baccalaureate (IB)

A minimum score of 24 with at least grade 4 in 2 Higher Level subjects

(This is only the minimum eligibility criteria. Applicants who gain admission, typically, attain a score of 30 or above, including bonus points.)

SAT Reasoning Test/ACT/Advanced Placement Test/SAT Subject Tests

A High School (Graduation) Diploma (non-Chinese curriculum) and any one of the following:

a total score of 1190 in the SAT Reasoning Test; or
an American College Test (ACT) composite score of 24;

and

grade 3 in two Advanced Placement (AP) subjects; or
a score of 600 in two SAT Subject Tests

[English language requirement is waived for those attaining a score of 590 or above in the Evidence-based Reading and Writing in the SAT]
Applicants with good results in the GCE A-level / International A-level or International Baccalaureate (IB) can be granted up to 25% credit transfer upon admission to the 4-year degree curriculum.
Other Information
Applicants with good academic results in science subjects (Physics, Mathematics and Calculus) are preferred.
Testimonies
Four years ago, I stepped onto this campus as an immature and insecure freshman. Right now, I am ready to enter society confidently as a civil engineer with a dream and a detailed life plan. Four years is not a long period of one's life, but it was long enough for me to develop into a competent engineer.
The University and the Department offered me multiple chances to better myself, both in my studies and in daily life. The primary professional training includes comprehensive and in-depth civil engineering-related courses, practical training modules, a design project and a research project. Apart from them, an 8-week internship programme, which can be taken either in Hong Kong, mainland China or overseas, enables us to practise design principles and put our ambitious ideas into real projects. All those valuable chances helped my all-round development and endowed me with a passion and genuine love for civil engineering technology and construction. I have also gained multi-cultural exposure through a one-semester academic exchange programme at Purdue University in the USA and have developed precious friendships within and outside of the University. The only way to understand a culture is by living there and interacting with residents. Thanks to my University, I had a chance to expose myself to a multi-cultural environment and embrace dynamic changes. I am proud to say that I am a member of FCE, and that I am a part of PolyU.
The Chairman of PolyU Council, Mr Chan Tze-ching, once talked about university education. He mentioned that an educated person knows everything about something and knows something about everything. PolyU not only gives me a chance to gain an insight into civil engineering design, research and innovation, more importantly, it provides a platform to develop myself in various ways, both in business and negotiation skills and gives me insight into social development trends. Studying does not end at the moment of graduation. PolyU teaches me to be a lifelong learner, always curious for new knowledge, and eager for continuous development.
Jason Sun
Last updated Oct 2020
About the School
With 80 years of proud tradition, PolyU is a world-class research university, ranking among the world's top 100 institutions. The Hong Kong Polytechnic University (PolyU) is a home for educating think ... Read More
With 80 years of proud tradition, PolyU is a world-class research university, ranking among the world's top 100 institutions. The Hong Kong Polytechnic University (PolyU) is a home for educating thinkers, communicators, and discoverers in delivering positive impact. We are committed to training tomorrow's leaders today, through a professionally-oriented education that delivers graduates unrivaled placements to thrive in businesses and industries. We strive for inter-disciplinary research and impactful innovations for discoveries to solve real-world challenges. Our researchers are developing breakthrough ideas, fostering sustainability, lifting economic outcomes, and improving communities' lives for the benefit of Hong Kong, the nation, and the world.
Read less