Program Description
Psychology at Messiah College
With a Bachelor of Arts (B.A.) or Bachelor of Science (B.S.) degree in psychology from Messiah College, a top private Christian college in the U.S., you'll be well prepared for careers in psychology or to work towards a master's degree. While earning your bachelor degree in psychology, you can also choose a minor, pursue a double major, study abroad or complete multiple internships.
As a psychology major, you'll choose from a Bachelor of Arts or Bachelor of Science psychology degree program. The B.A. prepares you for entry-level psychology positions and grad school. You can also choose to add the clinical concentration to your B.A. degree to prepare you to become a counselor or practice counseling psychology. The B.S. degree might be the right choice for you if you're interested in working in an area of psychology that has a stronger emphasis on science and math.
Psychology major distinctives
As a psychology major at Messiah College, you'll be able to:
Study within a program that was named #5 in the Top 10 Psychology Degree Programs in the U.S. for 2018 (source: Christian Universities Online).
Work alongside faculty on research projects that result in presentations and publications.
Prepare to become a counselor by adding the clinical concentration to your B.A. degree
Learn how to use client interview, testing and observation methods.
Delve into challenging courses such as History and Systems, Psychological Testing, and Experimental Psychology.
Gain valuable work experience through internships as a case manager, crisis worker, therapeutic staff support, residential counselor, psychiatric assistant or youth worker.
Take advantage of the major's flexibility by adding a minor, double major or semester abroad.
Participate in the senior honors project—a yearlong research project directed by a faculty member resulting in formal presentations to students and faculty.
Join Psi Chi, the national honor society for psychology.
Career options for psychology majors
As a graduate of the psychology program, students are equipped to secure positions such as:
Counselor
Researcher
Writer
Behavioral health specialist
Case manager
Crisis worker
Youth worker
Therapeutic staff supporter
Internship opportunities for psychology majors
Messiah's nationally recognized internship program places students in a variety of psychology internships. A few examples include:
Hoffman Homes
YMCA
New Hope Ministries
PhilHaven Behavioral Health
Edgewater Psychiatric Services
Methodist Home for Children
Creative coursework
In either degree program, you will focus on areas of study like clinical psychology (assessment and treatment of mental illness), child development, counseling, behavioral science, animal behavior, cognition, addiction, substance abuse, community and social psychology.
Faithful faculty
Our entire team of committed Christian faculty hold advanced academic degrees and are scholars in the field of psychology. Their expertise combined with small class sizes allow you to learn in an intimate and friendly environment while being mentored and guided throughout your college experience.
Our psychology faculty also encourage you to stretch yourself. They want you to really experience your education through hands-on learning opportunities. You'll have the ability to participate in a senior research project or join the Pennsylvania chapter of Psi Chi, the national honor society for psychology.
Scholarships
Messiah College offers several scholarships including the Provost's and College Honors Programs Scholarships each with different academic requirements and deadlines. We must receive all application materials by January 15th for highest scholarship consideration.
International citizens may be awarded additional financial aid on a case-by-case basis using the information provided on the International Student Scholarship Application (I.S.S.A.). The link to the I.S.S.A. form is emailed to students along with their admissions decision letter. That means the sooner the admissions process is completed, the sooner students can apply for financial aid and receive a package.
After subtracting academic scholarship and financial aid monies, international students pay between US$20,000-$30,000 each year for four years. The U.S. Embassy will deny student visa requests if the student cannot show supporting financial documents to pay this amount for college expenses. This is a government rule, not college rule.
We can accept your application, official transcript and test score at any time during the year. You must select which term you would be entering. There are two intakes during each academic year - in late August for our Fall term, and late January for our Spring term.
Meaningful career preparation
You'll find that Messiah College's bachelor degree program challenges you to think deeply about how to integrate your Christian faith with the study of psychology. When you graduate, you'll be well prepared for a variety of psychology-related careers, such as a case manager, crisis worker, counselor, youth worker and more. You may also decide to pursue a master's degree in psychology, counseling or another field, just like nearly 25-50 percent of our psychology graduates do each year.
Last updated Mar 2020
About the School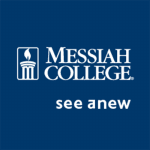 Messiah College is a nationally ranked, private Christian college with a student body of 3,305 undergraduate and graduate students. Located in Mechanicsburg, Pa., Messiah is just 12 miles from the sta ... Read More
Messiah College is a nationally ranked, private Christian college with a student body of 3,305 undergraduate and graduate students. Located in Mechanicsburg, Pa., Messiah is just 12 miles from the state capital, Harrisburg.
Read less