Bachelor in aesthetic and cosmetic
Program Description
Beauty has to come from within, but it is reflected out. The course of Aesthetics and Cosmetics, the Facipe, enables professionals who will work in the beauty industry, through the care of the body, face and hair, providing maintenance of health, welfare and the prevention of aging.
Brazil is the world's third largest market of personal care products, perfumes and cosmetics, behind only the United States and Japan and ahead of giants like China.
Job market
The Technologists in Aesthetics and Cosmetics are quickly absorbed by the labor market, since it is as a new profession with great acceptance today.
Major employers in Brazil and the world, are aesthetic clinics, beauty salons, spa, Esthetic centers, academies, colleges, University Centers, Universities, equipment and cosmetics representations companies, among others.
Occupation area
The technologist of the field in Aesthetic and Cosmetic covers: Facial Aesthetics, Body, Hair, Pre and Post Surgery, Podiatry, makeup, micropigmentation, cosmetology, Massage Therapy, Alternative Therapies, Teaching, Academic Management, Internship Preceptorship, Business Management, Trade representative Products and Equipment, Writer and Book Editor, Performance in basic Research and Applied nsa different levels and in different areas of Aesthetics and Cosmetics.
Goals
General:
To train professionals technologists citizens in aesthetic and cosmetic, with the right to acquire technical and scientific expertise, which make them suitable for insertion into the working world with ethical and caring attitude.
specific:
• Prepare professional to work in the area of ​​aesthetics and cosmetology, developing technological professional skills, general and specific to the management processes and the production of goods and services; • Provide theoretical and practical knowledge necessary for full training and adequate professional performance in aesthetics and cosmetology, as well as legislation notions of human relations and professional ethics; • Meeting the demands of regional and national market forming qualified and updated professionals who follow the scientific and technological innovations and holding know-how in this area of ​​knowledge; • Ensure the identity of the professional profile of completion of the course and its curriculum organization; • encourage the development of entrepreneurial skills and understanding of the technological process, its causes and effects; • Encourage the production and scientific and technological innovation, and their applications in the workplace; • To promote the understanding and evaluation of social, economic and environmental impacts of the production, management and incorporation of new technologies; • Promote the ability to keep learning and keep up with changes in working conditions, as well as provide further study in graduate courses.
Last updated Nov 2016
About the School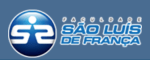 Developing the society through quality services related to education and culture.
Developing the society through quality services related to education and culture.
Read less