Bachelor and bts in space design
Program Description
The BTS and the second and third year Bachelor in Design Space are performed in parallel and enable obtaining a double degree, the BTS state diploma awarded by the Ministry of Education and the Bachelor in International Interior Design.
The space designer is creative and daring. He directed, renovates, restores life to a place, offers new solutions, clever, aesthetic. Combining sensitivity and technique, he proposes, from a precise specifications, solutions adapted to the lifestyle of a group of individuals or operation of a business within the constraints, physical, fiscal and environmental clean at each space. Whether simple or running project manager, interior designer or designer, the designer space intervenes in various fields: stand, housing, interior design, landscape, scenery, museum ...
Formation's goal :
Practice as a designer environment, designer workplaces, stands, commercial space showcasing the company's brand image. Intervene in various business areas: the architectural space (residential, industrial, commercial, cultural), the urban landscape, architectural heritage, scenography, museography, ephemeral spaces (shows, exhibitions, decorations ...).
entry requirement:
Having already made an Upgrade Applied Arts (Manaa) or a year of training in applied arts.
Prerequisite: Creativity, multidisciplinary technological sensitivity, communication skills, knowledge of the IT environment and software (Illustrator, Photoshop, Indesign, Autocad), art and contemporary culture.
Trades: Independent, employee or consultant for a company, agency, the designer of space contributes to the aesthetic design of spaces and volumes of everyday life. In a professional structure, it will exercise its expertise as a design office collaborator, interior designer, decorator assistant, advisor arrangement of spaces, designer environment.
Continuing Studies : Alongside the course of the upgrade class and the BTS, Autograf offers validated by equivalence a Bachelor in Design Space that can be directed towards the Master Architect Interior Designer, RNCP as level II (OG 07.25.2015).
It is also possible to continue his education in the public schools of applied arts, which lead to higher diploma of applied arts (LSS) or joined by an equivalent university courses.
Testimony of a former student in BTS and Bachelor in Design Space:
Robin
"After a vocational baccalaureate in visual communication, I entered Autograf to make architecture mainly because I love to draw plans and prospects and make models.
The positives of the training were I think the quality of teachers and the fact that not too many in a class, which allowed a good atmosphere between students and teachers to be more available to students. I was also happy to do an internship at year end. This is an important stage of training, it helps to understand the operation of a business, see the sites, all trades who work and participate in real projects and allowing to implement what one learns in school.
I then turned to the landscape because I've always been attracted by plants but also through Magali Fuchs, trainer referent BTS design space Autograf, who gave us the means to carry out landscaping projects. Currently I prepare a degree in Environmental Management of Urban Landscape Plants. The framework is extraordinary, there are important plant collections, many visits and field courses. "
Workshop Design Space Autograf
Workshop of one week for the 2nd and 3rd year Bachelor in Design Space, on the theme of a festival on the theme of Shakespeare.
Last updated Apr 2017
About the School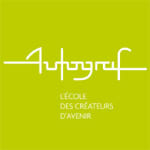 Fondée en 1982 et située au cœur du 20ème arrondissement de Paris, Autograf, école historique dans les domaines du Graphisme, du Digital, du Design d'Espace et du jeu vidéo, propose des formations val ... Read More
Fondée en 1982 et située au cœur du 20ème arrondissement de Paris, Autograf, école historique dans les domaines du Graphisme, du Digital, du Design d'Espace et du jeu vidéo, propose des formations validées par des diplômes d'état ou reconnus par l'état. Ecole à taille humaine, chaque étudiant bénéficie d'un accompagnement individualisé par les professeurs et l'équipe pédagogique.
Read less