Bachelor's Degree in Psychology (Honours)
Program Description
Psychology is about human beings, it is all around us and touches upon every aspect of our lives. The fascinating degree investigates social behaviour and mind. If you wonder why we act the way we act, what triggers our thoughts and feelings, you are looking at the right fields of studies!
Psychology is one of the most varied and dynamic fields of science and the programme will prepare the students for the wide range of opportunities for graduate study and exciting career choices.
With such a wide variety of future possibilities and both practical and theoretical multidisciplinary learning, the graduates will be able to make an informed choice concerning the direction of future fields of study and potential career paths available.
Because human behaviour plays a critical role everywhere, psychologists can contribute with their expertise in many different job contexts: healthcare, education, human resources, management, government policy information, training and coaching, sports, communication, marketing, advertising and in research.
Communications and learning skills of the course
Communicate with specialists and non-specialists on conceptual frameworks of psychology, supporting them with appropriate arguments, clarity of expression and using appropriate terminology and linguistic codes. At the same time possess a comprehensive conceptual-linguistic heritage to confront further, related disciplinary, organic areas that are related to the curriculum undertaken.
Communicate quantitative and qualitative information with conceptual and terminological clarity, using it to identify solutions, frame problems and make connections to related, organic issues in his curriculum.
Reason incisively and with clarity on the concepts of psychology, promoting flexible communication, manoeuvring expertly among the problematic issues that are posed and identifying the most appropriate strategies for communicating solutions, discussion points, possible ways of interpretation. He possesses the linguistic and argumentative tools to progress, strengthening individual curricular experience in related subject areas.
Use personal learning strategies they have acquired, enabling them to identify the strengths and limitations of their knowledge and skills, thus understanding how to frame the specific areas in which to establish their potential.
Interpret their specific reception of key skills, knowing how to identify areas, issues and contexts in which to place and upgrade them.
Clearly identify their own learning specifics, know how to intercept their strengths and weaknesses, developing and enhancing them in a manner that is coherent and organic to the peculiar features of their core competencies.
Knowledge
The number of approaches to the application of the psychological science of the programme will enable the students to explore their application to the contemporary challenges of our societies.
Acquires advanced knowledge of psychology as a science subject, placing it in the realm of the human sciences. Also lays the foundation for a fruitful discussion among related disciplines such as philosophy, sociology, anthropology and medicine, finding ideas for further reflection and underlining their specific differences.
Analyses the experimental method in psychology, the history of the discipline, the main theories and applicative effects, understanding their strengths and weakness. The student will thus be well prepared to acquire an ever more complete and specific understanding, with solid interdisciplinary foundations, useful for the construction of a harmonious overview of the human being as a complex expressive system of qualitative discoveries.
Competencies
The student acquires the ability to work in a team, demonstrating advanced skills in group work and personal study. These improved skills will have a prolific impact on the ability to sustain arguments based on personal, scientifically-based ideas, on interpretation and problem-solving in complex psychological situations and will be the foundation of a solid base for future study. It will also highlight the importance of social and emotional interaction with others, whether they are specialists or non-specialists, identifying registers and linguistic codes appropriate to the situation.
Skills
The student determines a precise mode of approach to the discipline, including relational, emotive and cognitive aspects interacting with each other. Through case studies, workshops and supervisions the student experiments acquires and implements new interactive modalities that are the result of conceptual internalisation of appropriate, experienced knowledge. They think critically about the concepts learned, distinguishes normal development from the dysfunctional aspects of the mind and appropriately applies problem-solving to the mental issues, all within an organic, ethical and anthropological frame of reference.
Studying psychology in an international environment can really set you apart from the pack.
As a study of human mind, the field of psychology must give special consideration to culture and how different societies affect behaviour. Students will get a chance to evaluate topics from international and culture-specific perspectives and to round out their curriculum.
| | | |
| --- | --- | --- |
| Module | Year | Credits |
| Module: General Biology | 1 | 5 |
| Module: Elements of human anatomy | 1 | 5 |
| Module: English | 1 | 4 |
| Module: Informatics | 1 | 4 |
| Module: General Psychology | 1 | 8 |
| Module: Social and Group Psychology | 1 | 8 |
| Module: Methods and techniques of qualitative and quantitative research in psychology | 1 | 6 |
| Module: Foundations of Philosophy and Epistemology of human sciences | 1 | 6 |
| Module: Fundamentals of sociological thought | 1 | 4 |
| Module: Foundations of Psychology | 1 | 6 |
| Module: Theoretical models of psychology | 1 | 4 |
| Module: Cultural anthropology of health and illness | 2 | 6 |
| Module: Psychobiology and Physiological Psychology | 2 | 6 |
| Module: Neurosciences and foundations of neuropsychology | 2 | 8 |
| Module: Psychology of the family | 2 | 8 |
| Module: General and Social Pedagogy | 2 | 5 |
| Module: Developmental Psychology | 2 | 8 |
| Module: Dynamic psychology | 2 | 8 |
| Module: Psychological testing theories and techniques | 2 | 6 |
| Module: Psychology of the personality | 2 | 5 |
| Module: General Ethics and Conduct | 2 | 5 |
| Module: Clinical Psychology and the therapeutic relationship | 3 | 8 |
| Module: Psychology of Work and Organizations | 3 | 8 |
| Module: Psychiatry and psychopharmacology | 3 | 5 |
| Module: Psychology of communication | 3 | 5 |
| Module: Clinical Neuropsychology | 3 | 5 |
| Module: Artificial Intelligence | 3 | 6 |
| Module: Philosophical anthropology | 3 | 4 |
| Module: Internship | 3 | 6 |
| Module: Dissertation | 3 | 8 |
How to APPLY
Click "ENROL" and fill in the online form "RISERVAZIONE DEL POSTO";
Upon submission you will receive a confirmation email;
Separately, you will receive another email with the reservation fee due and the UCM bank details to affect payment;
You will receive an email with your credentials to access UCM Student Area as soon as payment has been received by us;
Once you enter the Student area, please download the Enrolment Form, sign it and upload it together with the other documents requested;
You will then be required to pay the tuition fee (or the first instalment);
Once payment has been received by us, you will receive a confirmation email that you are enroled at UCM;
8. Finally, at the start of the course, you are requested to present the original hard copies, of all of the documents uploaded on the Student Area, to the UCM Secretary.
Fees
Registration Fee: € 150
Tuition Fee: € 5.800 annual fee ( € 5.950 if in 2 instalments)
Final Exam fee (within 30 days from the Final Exam): € 1.500
Last updated Mar 2020
About the School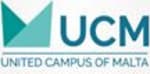 UCM sources for worldwide innovative learning approaches, reinterprets and offers them to students who are aiming to be part of the new international job trends.
UCM sources for worldwide innovative learning approaches, reinterprets and offers them to students who are aiming to be part of the new international job trends.
Read less